"The heavens were all on fire, the earth did tremble."
Shakespeare's tale of the roles and
duties of fathers and sons is brought to life with energy and thoughtfulness in
director Rosa Joshi's 1 Henry IV at the Folger Theater. The second
installment of the Henriad tetralogy, the play deftly balances the personal and
political consequences of the deposition of Richard II.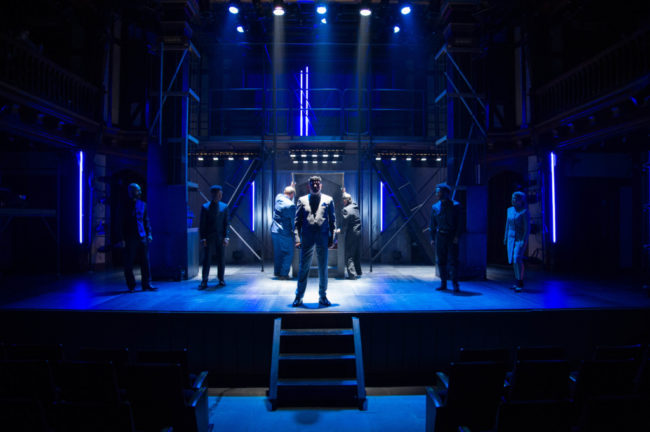 C. Stanley Photography The cast of Folger Theatre's 1 Henry IV (Peter Crook as King Henry IV at center) C.