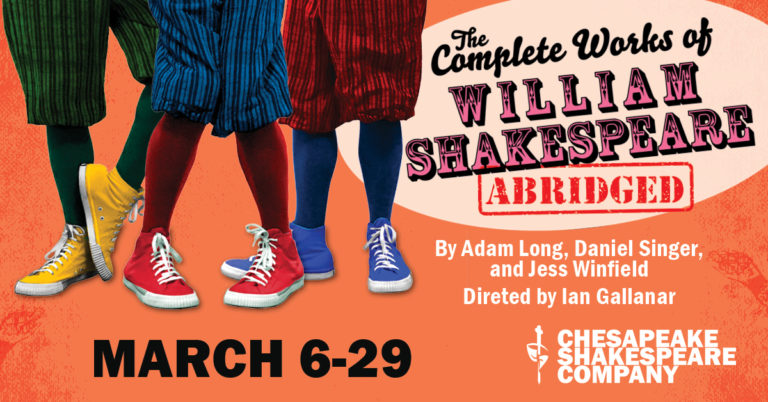 To laugh? Or not to laugh? That won't really be much of a
question as Chesapeake Shakespeare Company attempts all 37 of Shakespeare's
plays with three guys, one stage, and 2 hours traffic upon it. Yes, the Bard's
almighty collection— as condensed, despoiled, and distilled by Adam Long,
Daniel Singer, and Jess Winfield— also entitled The Complete Works of William
Shakespeare Abridged— now finds its way onto the Globe-esque stage of Chesapeake
Shakespeare Company under the direction of Artistic Director Ian Gallanar.