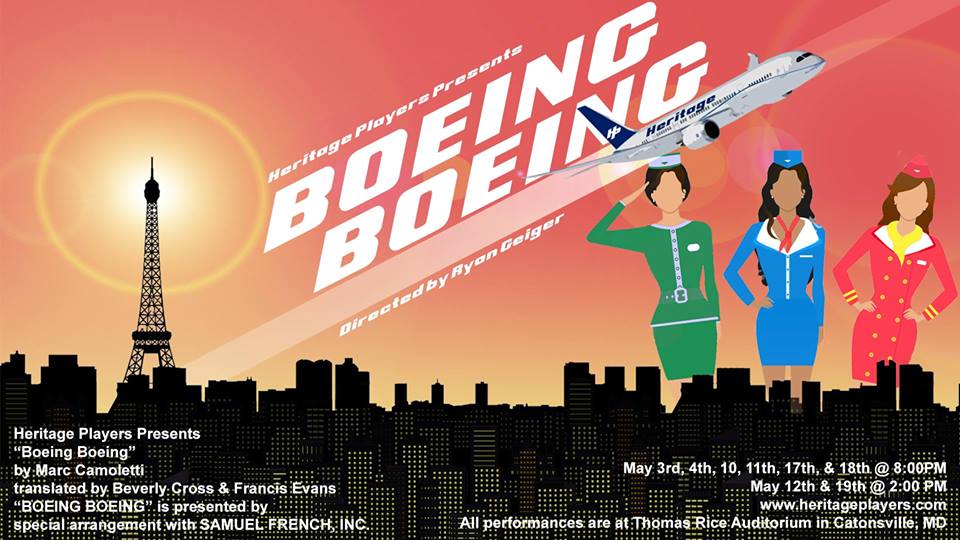 It's all about the time tables! You've got to get yourself a
time table! Check your time tables and you'll see that they're telling you it's
time to board Flight-519 on Heritage Airlines and enjoy their in-flight
entertainment: Boeing Boeing by Marc
Camoletti. Directed by Ryan Geiger, this flight-based French farce will whisk
audiences away to Paris, France circa 1962 and give them an inside look at an
American bachelor in Paris who has landed himself a fiancée.