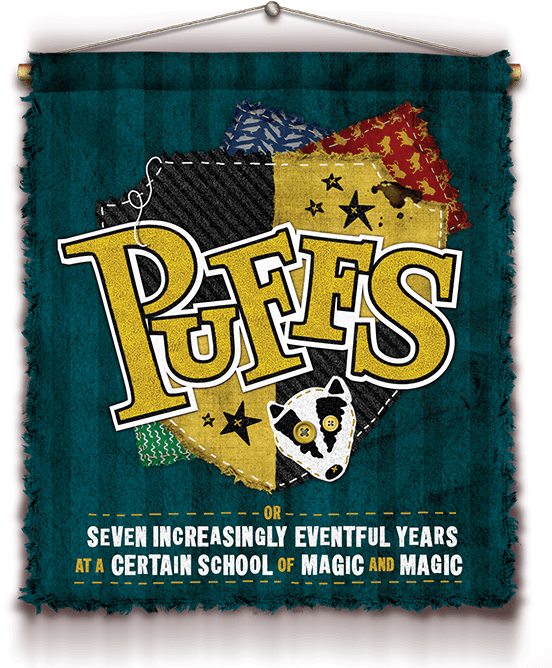 PUFFS! Spoiler alert— not everyone's favorite house…but
when a hat speaks, you listen! Let's be clear here, there will be much foolish
wand waving and silly incantations in Artistic Synergy of Baltimore's production
of PUFFS or Seven Increasingly Eventful Years at a Certain School of Magic
and Magic. Fresh from Off-Broadway, and playing a limited four-show engagement,
PUFFS is the ridiculously absurd parody play that will banish all your
boggarts back into their closets with a healthy dose of laughter.