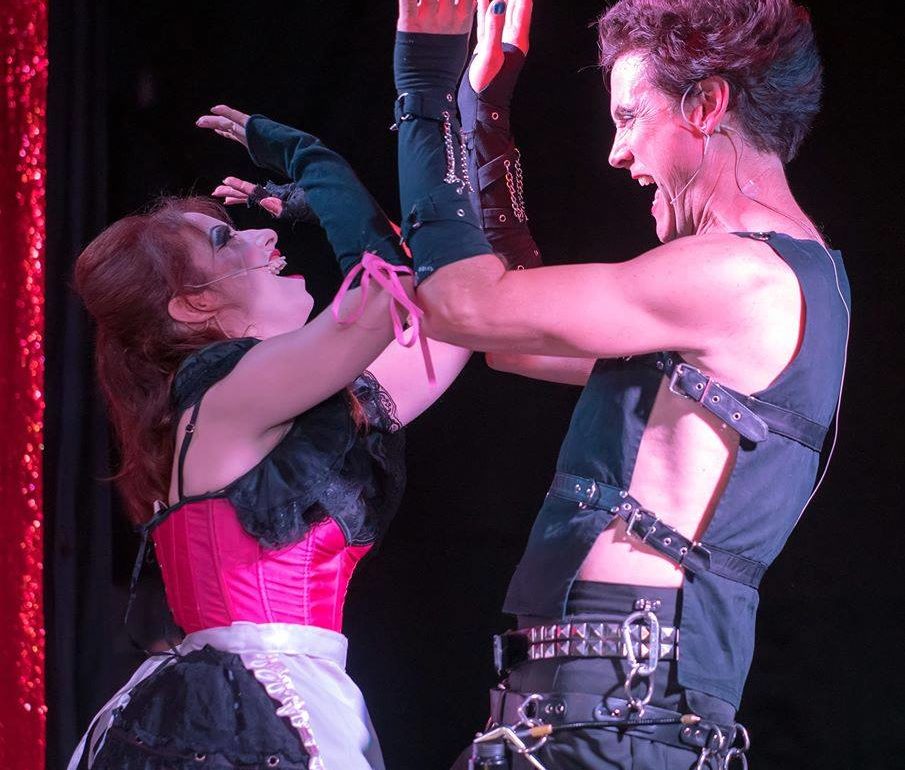 There's a liiiiiiiight! Over at the Taylor Street Plaaaace!
There's a liiiiiiiii— iiiiiiii— iiiiiiight! Burning in their fireplace, there's
a light— in the darkness of the October-November calendar and it is blazing
rainbows, folks. That's right, as only Wolf Pack Theatre Company can do, they've
but a kooky and queer-positive spin on an already zany cult classic. Are you
just dying with antici— PATION to know what we're talking about? Cause it's
just a jump to the left (of Bladensburg) and then a step to the right (of DC.) Put
your hands on your hips— and HOLD ON TIGHT because Wolf Pack Theatre Company is
bringing you their very own Rocky Horror Show.