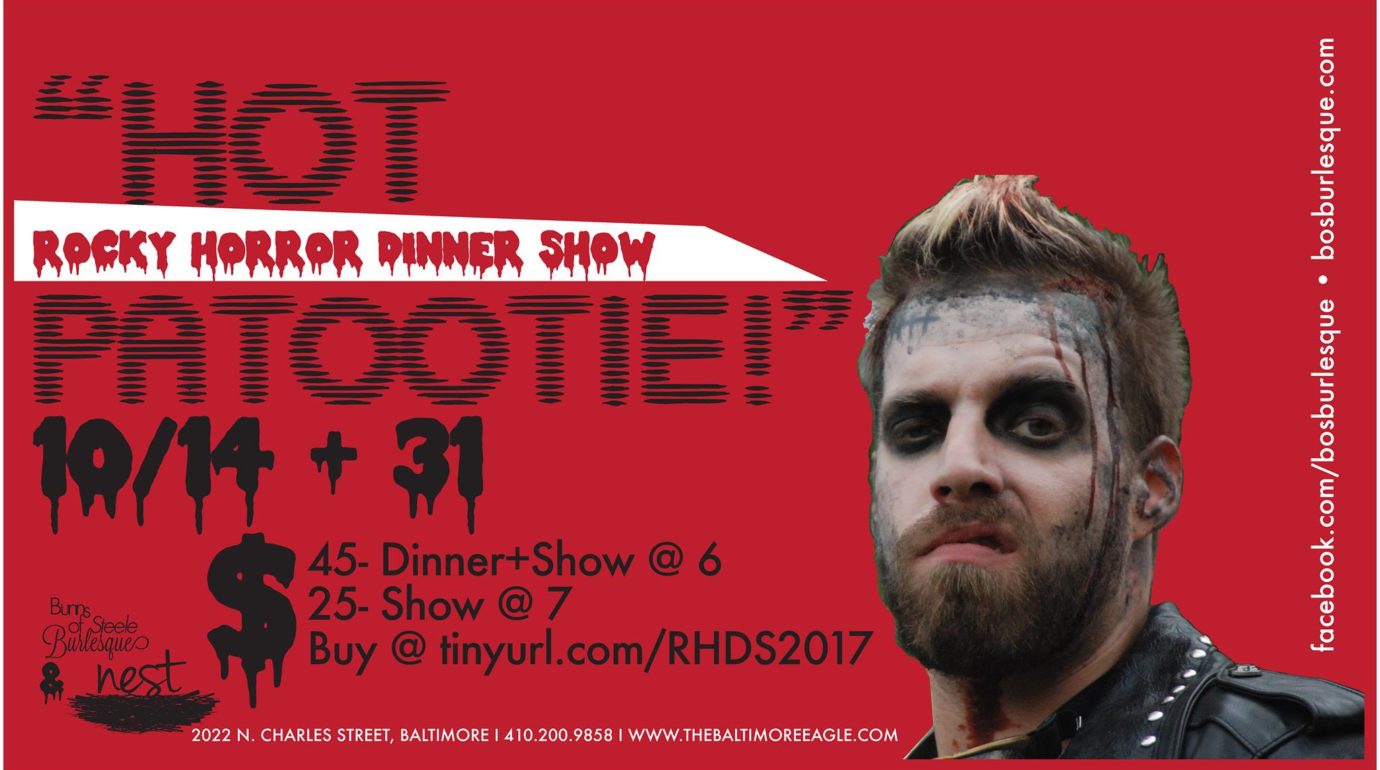 How'd you do, I—
See you've met my— faithful area Burlesque Troupe, Bunns of Steele.
And they're just a—
Little hyped up because
It's that time of year when
Everyone starts to squeal!
Don't get strung out! You've got your chance
To see a thrilling thing, but it won't last!
So get your—
Tickets quick!
And enjoy the show—
The Rocky Horror Burlesque Dinner &