"What the eyes see and the ears hear, the mind believes." –Harry Houdini.
It's all just an illusion, isn't it? A surefire way to draw a crowd to an evening's spectacle, claimed the great Harry Houdini, "…is to let it be known that at a given time and a given place someone is going to attempt something that in the event of failure will mean sudden death." That's human fascination for you; we're all wound into the potential of the story. Tell the story— where the man might not survive the daring trick and you'll have them hook, line, and sinker. Watch Justin Lawson Isett pull a rabbit out of his hat, as he nearly makes his final disappearing act from the Baltimore Theatre Scene (in gravitation toward film) with In A Bottle at Variations on Magic.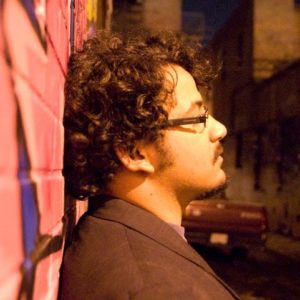 Name: Justin Lawson Isett
Play Title:  In A Bottle
Teaser: Magic as mundane. A woman trades a memory for an ability. It probably happens on a Tuesday.
Years with Variations Project:  4th! Actor in Variations on Chaos (2011), writer for Variations on Time (2012), writer for Variations on Blame (2016), and now a writer for Variations on Magic. I also suggested the theme for Variations on Time.
WHY DO YOU WRITE PLAYS?
I always had ideas for stories. I used to talk to myself INSISTENTLY when I was a kid and really I was just writing without a document. I love giving myself problems to solve, and improving scripts. I love throwing old drafts away in dramatic fashion. I'm actually moving into film and will focus on screenplays. So this is a bit of a bow out for me. One of my last three or so theatrical endeavors.
WHAT DREW YOU TO THE VARIATIONS PROJECT?
Variations was the first thing I did when I moved back to Baltimore from college. I did it last year, and will always participate in all things storytelling in Baltimore.      
WHAT DOES MAGIC MEAN TO YOU?
The economy of the impossible.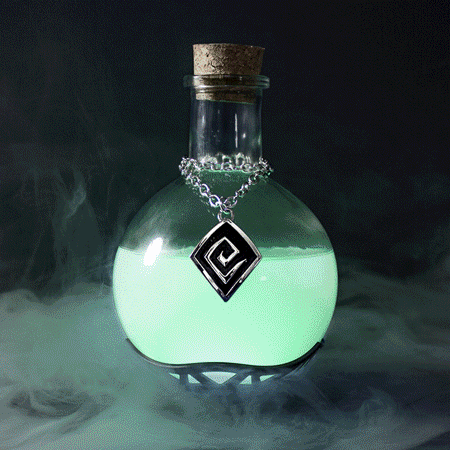 WHAT HAVE YOU LEARNED ABOUT YOURSELF IN WORKING WITH VARIATIONS THIS YEAR?
Be open to change. Be supportive and honest. Be upfront about what you want to the director, because the director respects the writer and wants to understand them.     
Variations on Magic opens August 18, 2017 and plays through August 27, 2017 with Rapid Lemon Productions at Baltimore Theatre Project— 45 W. Preston Street in Baltimore, MD. For tickets call (410) 752-8558 or purchase them or purchase them online.
To examine playwright Jeff Dunne, click here.
To examine playwright Race Brown, click here.
To examine playwright MJ Perrin, click here.
To examine playwright Tatiana Nya Ford, click here.
To examine playwright Larry Malkus, click here.
To examine playwright Jen Diamond, click here.
To examine playwright Alice Stanley, click here.
To examine playwright Utkarsh Rajawat, click here.