Every great magic trick consists of three parts:
The first part is called "The Pledge".  This is where the magician shows you something ordinary: a deck of cards, a bird…a play… The Variations Project, proudly produced by Rapid Lemon Productions as it enters its 13th annual production, is back in Baltimore this summer and this year's theme?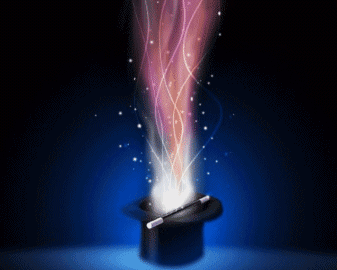 The second part is called "The Turn" where the magician takes the ordinary something and makes it do something extraordinary…
TheatreBloom is taking its turn at "The Turn" and giving you an extraordinary inside look at this year's playwrights, whose plays were selected from dozens of submissions and are being given a full staged production during the run of the project. Featuring 13 area-based playwrights, Variations on Magic has some nifty tricks up their sleeves!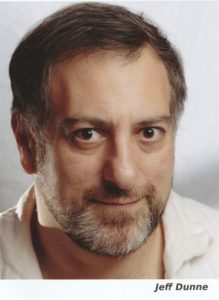 Name:  Jeff Dunne
Play Title: The Trial
Teaser: A woman has been accused of witchcraft, and is brought to trial before the village of elders What is not as clear, though, is who is judging whom, or who is guilty of what. 
Years with Variations Project: 1st year
WHY DO YOU WRITE PLAYS?
My drive to write plays is, honestly, not obvious to me. I love the process and the product, the opportunity to express my ideas in a way that will entertain at the same time that it pushes an audience to view their world in a slightly different way. 
WHAT DREW YOU TO THE VARIATIONS PROJECT?
A friend forwarded to me an advertisement for Variations, and I was immediately on board. I love the idea of prompted writing, of taking a basic theme and then trying to explore it- ideally in some unexpected way. Being able to go further, and actually get feedback on my writing, and the chance to revise it, is really fantastic. 
WHAT DOES MAGIC MEAN TO YOU?
Life is magic. Our very existence defies science, which tells us that things should evolve from structured to unstructured (the principle of entropy)- yet rather than humans evolving into bacteria, it is just the opposite. I think we know very, very little about the true nature of the universe, and that the unknown still has a lot of adventure to offer if/when we are prepared to open our minds to it. 
WHAT HAVE YOU LEARNED ABOUT YOURSELF IN WORKING WITH VARIATIONS THIS YEAR?
I have learned that I am way too busy, or that there simply are not enough hours in the day to do everything I want to do. I was very bummed that I could not make it to the rehearsals, for example, for all the conflicting events that are going on. But now I know to make sure I hold time for it next year.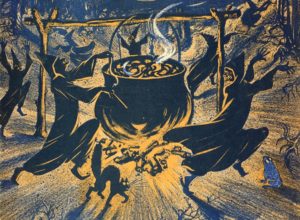 Variations on Magic opens August 18, 2017 and plays through August 27, 2017 with Rapid Lemon Productions at Baltimore Theatre Project— 45 W. Preston Street in Baltimore, MD. For tickets call (410) 752-8558 or purchase them or purchase them online.