"Never ever doubt in magic. The purest honest thoughts come from children, ask any child if they believe in magic and they will tell you the truth." –Scott Dixon
Children have a knack for believing readily in the unbelievable. Maybe it's because as children our minds are freer; our minds are not fettered by the complexities and responsibilities that come along with adult life. We're encouraged to believe in magic— faeries, dragons, wizards, Santa Claus, and all of those miraculous things that to an adult are otherwise unbelievable. Can we transcend the known world as adults to find that believe in magic again? Playwright Larry Malkus is exploring exactly that notion with his very exciting entry into this year's Variations Project with D.S. Magic.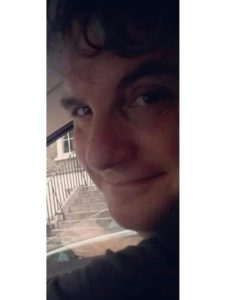 Name: Larry Malkus
Play Title:  D.S. Magic
Teaser:  My play is about a very special father/daughter magic act.
Years with Variations Project: This is my second piece to make it into the annual Variations Project production. My first was Walter's Claw Hammer in 2015, which was Variations on Family.
WHY DO YOU WRITE PLAYS?
To create. To write about things and people and feelings and ideas that interest me and that I think are important.
WHAT DREW YOU TO THE VARIATIONS PROJECT?
My play this year was inspired by a real-life magic act that I saw about ten years ago. We are fortunate to have the same magicians that I saw do the act a decade ago re-create it for this year's Variations Project.  
WHAT DOES MAGIC MEAN TO YOU?
The unexplainable, transcendence.  
WHAT HAVE YOU LEARNED ABOUT YOURSELF IN WORKING WITH VARIATIONS THIS YEAR?
The things that inspire me tend to show-up in my writing.  
Variations on Magic opens August 18, 2017 and plays through August 27, 2017 with Rapid Lemon Productions at Baltimore Theatre Project— 45 W. Preston Street in Baltimore, MD. For tickets call (410) 752-8558 or purchase them or purchase them online.
To examine playwright Jeff Dunne, click here.
To examine playwright Race Brown, click here.
To examine playwright MJ Perrin, click here.
To examine playwright Tatiana Nya Ford, click here.