"Children seek magic because they look for it." –Christopher Moore
J.M. Barrie once said something like the moment you doubt your ability to fly you will never be able to do so ever again. What is it about believe that so strongly tethers us to the magical world? What would you believe in if the world was ending? Magic? Faith? Humanity? Exploring what the fourth playwright of this year's Variations on Magic has put forth in her ten-minute selection, we take a glance into the magical views of Tatiana Nya Ford and her play The Lies that I used to Do & The Theory of Motion.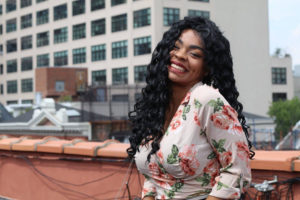 Name: Tatiana Nya Ford
Play Title:  The Lies that I Used to Do & The Theory of Motion
Teaser:  My play is about the end of a world.
Years with Variations Project: This is my first year with The Variations Project
WHY DO YOU WRITE PLAYS?
 I write plays because I am tired of stories sticking to my mind. They sink like a bee in honey.
WHAT DREW YOU TO THE VARIATIONS PROJECT?
I was looking for an excuse to share. And they gave me a great one. It's too cold in this thing we call a body.
WHAT DOES MAGIC MEAN TO YOU?
Magic is the vulnerable. The stories you thought you would never be taught.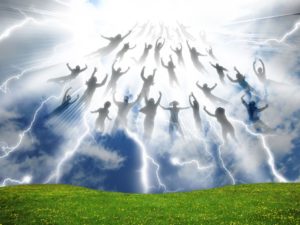 WHAT HAVE YOU LEARNED ABOUT YOURSELF IN WORKING WITH VARIATIONS THIS YEAR?
I have learned how much of an outlet I am for the arts.
Variations on Magic opens August 18, 2017 and plays through August 27, 2017 with Rapid Lemon Productions at Baltimore Theatre Project— 45 W. Preston Street in Baltimore, MD. For tickets call (410) 752-8558 or purchase them or purchase them online.
To examine playwright Jeff Dunne, click here.
To examine playwright Race Brown, click here.
To examine playwright MJ Perrin, click here.