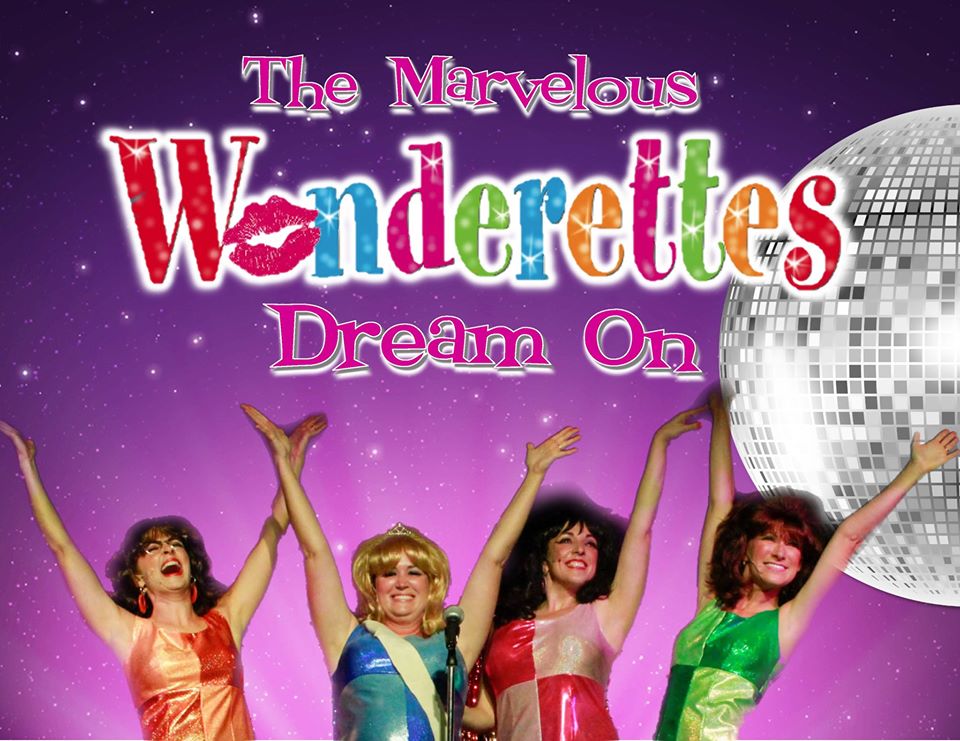 They are family! They got all their sisters— you'll see! That's
right, they're back! All four original Wonderettes— Cindy Lou, Betty Jean,
Missy, and Suzie— are back and dreaming on, this time to celebrate their
favorite home-room teacher— Mrs. McPherson (watch out, audience!) and her
retirement party after 39 years as a Springfield High Chipmunk! Tidewater
Players knows how to put on a show when it comes to everyone's favorite
foursome; their production of The Marvelous Wonderettes: Dream On is wholesome
family fun that features four talented individuals breathing new life and
dreams into many iconic tunes of the late 60's and late 70's!