Ho! Ho! Holiday-mamma-freaking-ho! The Pointless Theatre is bringing their annual tradition, A Very Pointless Holiday Spectacular to the stage for 2015 and they're going to sack it to you, Santa babies! It's the North Pole's 239th annual talent show and Mrs. Claus and the elves are ready to get down, boogie, and go to town on the one night a year that they get off— and holy holiday moly do they get off! Singing, dancing, rapping, improv, and some spectacular juggling, this show is definitely for everyone on Santa's naughty list, and promises to be a real nice night of fun for all you jolly jinglers out there. Directed by Frank Cevarich with Musical Direction by Navid Azeez, this adult-themed holiday show is just what Santa ordered!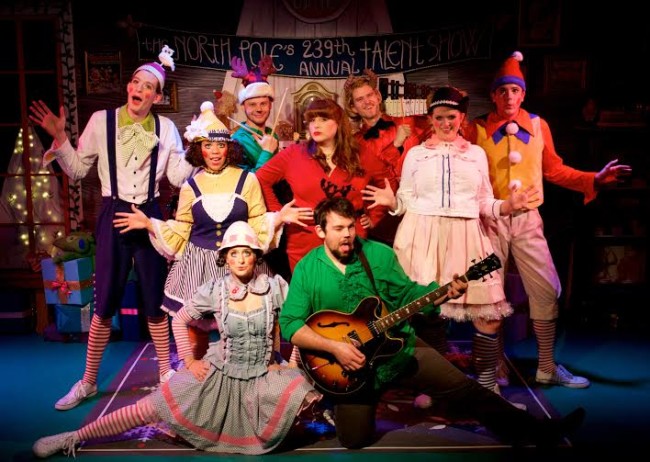 A charming winter wonderland workshop style set appears before the audience's eyes like Christmas magic compliments of Set Designer Patti Kalil. Frosted window panes, candles gleaming inside— all of that fantastical Christmas imagery paints the audience right into a false sense of family-friendly security. The colors are radiant and pop right off the set, which is excellent for as much hijinks and energetic body-popping as the ensemble gets up to throughout the program. Take a moment to carefully examine Stuffy and Dick-in-the-Box if you arrive to the theatre early. These two striking puppets (crafted by Kyra Corradin and Rachel Menyuk) blend perfectly and innocently into the set like real Christmas toys.
Costume Designer Frank Labovitz puts the Christmas cheer into the aesthetic of the show with the exceptionally sparkly and elf-tastic threads that he provides for the elves. While the Retired Reindeer Funk Band (playing an epic live score composed by Aaron Bliden) appears in polished and shiny silks the elves have a more traditionally cherubic look about their threads with everything from stripy stockings to pointy hats with jingle bells. Piper Winterstockings costume is by far the most impressive, looking like a Christmas doll in all its snowy blue shades.
Between Choreographer Matt Reckeweg and Lighting Designer E-hui Woo, the holiday spectacular delivers the atmosphere of a true happening evening party show. Woo thumps and pulses the lights throughout the various high-tempo dance numbers, which Reckeweg provides enthusiastically energetic dance moves for the elves and Mrs. Claus. Woo has a mindful approach to lighting versatility, delivering more subdued blue lights for slower numbers and warm "fire-style" lighting for the generic scenes between routines, bits, and numbers. Woo's lighting blends well with Reckeweg's choreography, which showcases a myriad of dance styles, and creates the ultimate party atmosphere throughout the show.

While the party gets underway a bit slowly, with Mrs. Claus (Mary Catherine Curran) opening with some stand-up dressed in drag as Santa, once the show gets going, Director Frank Cevarich keeps it on pace. Though some of the jokes don't land, and the hardcore push on the Elf-CC (parodying the FCC) smacks a bit of overkill from time to time, there are plenty of topical and political references— all modulated into elf-speak— written into the show to keep people amused.
The performing ensemble is filled with radiant enthusiasm throughout the performance and they power through the moments that just feel awkward, resulting in an overall entertaining evening in the show. Their improvisational games— including a fun bout of "Sex with Me" and a completely original Christmas Carol inspired by audience suggestions— are delivered with humorous integrity and handled with great comic timing. When the ensemble slings into their various song and dance or rap routines, again there is a contagious hyper-enthusiasm that permeates the energy of the performance that really engages the audience in a good time.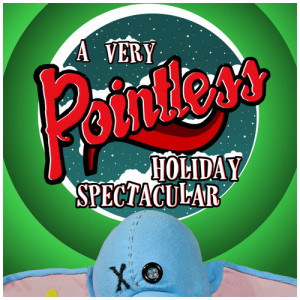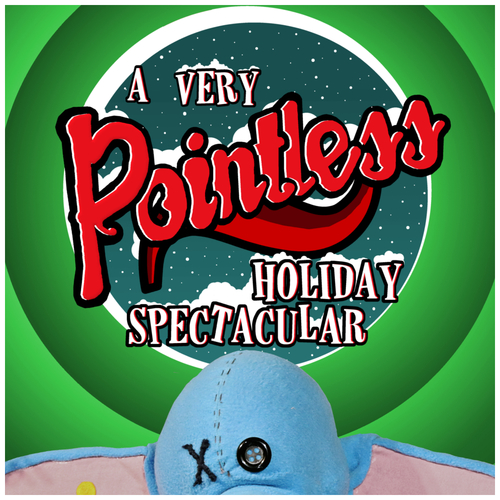 Lee Gerstenhaber, reprising her role as the chipper and wildly entertaining Piper Winterstockings, is a feature player not only because of her innocent and adorable elf sounds and gestures but because she puppets and voices Stuffy— the large blue elephant puppet that Co-Hosts the evening with Mrs. Claus. Gerstenhaber affects a particularly amusing voice, which defies description, for Stuffy— who is currently running for Elf City Council. One of the funniest bits in the evening, #getstuffed2016, is delivered with precision comic timing from Gerstenhaber, along with many other hilarious moments throughout the program.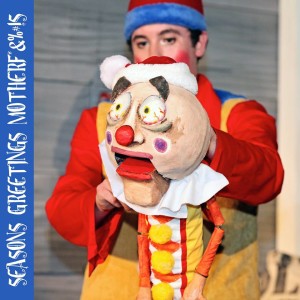 Matthew Sparacino, who is also reprising his elvish role of Robin Goldencake, is the other master puppeteer appearing in the performance. As the voice and movement of Dick-in-the-box, Sparacino affects a raspy gravelly voice that is wildly inappropriate and yet simultaneously hysterical because of the portrayal that results from said voice. Sparacino and Gerstenhaber make exceptional co-hosts opposite of Mary Catherine Curran, returning to the show as well as Mrs. Claus, and the three share a strong bond of how to play comically between each other with precision timing.
The show stealer comes in the form of Sunshine Sparklecane (Daniel Riker) who is making his holiday spectacular debut! A juggling punster, whose puns are so ripe they're starting to rot, Riker really embodies this hilarious character with gusto, vim, vigor, and a strong shake of holiday cheer. Riker is also an impressive juggler, and who doesn't like a good juggling act in a variety show? Other noteworthy performances come from new elves Snowella Mistletoe (Hillary Morrow) and Poinsetta Jollyballs (Chloe Mikala.) Morrow performs an epic duet with Curran wherein Mrs. Claus and Snowella put the pride back in being from the South Pole.
All told, though briefer than the 238th Annual Talent show and with a more compact series of acts, it's still a damn good time at the North Pole via Pointless Theatre this holiday season!
Running Time: 60 minutes with no intermission
A Very Pointless Holiday Spectacular plays through January 02, 2016 at Pointless Theatre in the Mead Theatre Lab at Flashpoint— 916 G Street NW in Washington DC. Tickets may be purchased at the door or in advance online.