There is a jukebox musical that has all of Rosedale shakin'! It's Emma! A Pop Musical, now playing at Artistic Synergy of Baltimore. There is so much energy from the cast they will have you toe tapping and maybe even dancing in the aisle.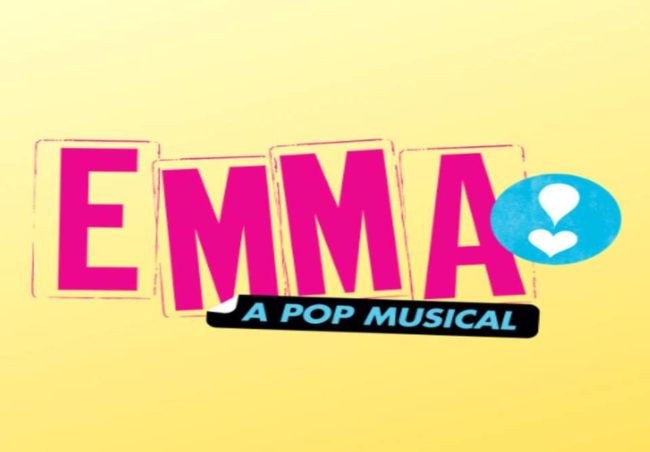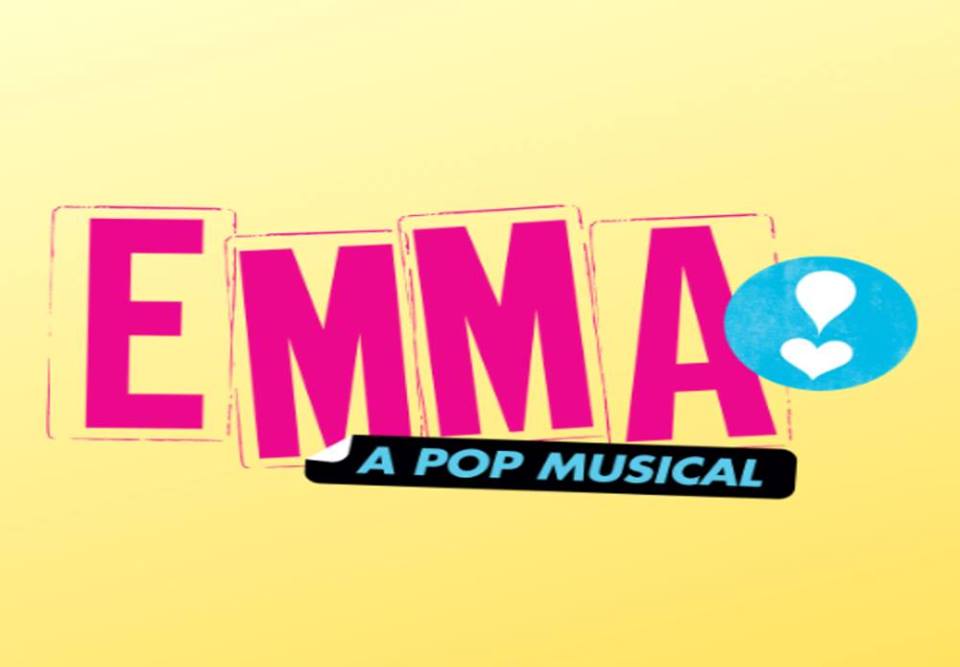 First time Director Jake Schwartz burst onto the scene and even shows up in a scene or two. Schwartz, not far removed from his teen years himself, gets the absolute most from his cast. There is a clear bond, as if he speaks their language. He brings with him enough theatrical knowledge and experience to complete the task at hand, but it's the often-overlooked intangibles that really allow him to shine. Aside from his excellent staging, set design and casting, he has assembled a team; and as a team they are fantastic.
Music Director Darwin Ray had his work cut out for him. Emma! contains sixteen songs of various genres. Ray ensures not only that his cast is vocally prepared, but that they understand the songs they are singing. Each tune is delivered with harmony and the flare of the genre it represents. The ensemble of Bekah Bauer, Madison Cosden, Addison Malkowski, Kendel Sowa, Eleanor & Maryjane VanBlargan, and Liberty Ward provide a solid vocal base to support every number. Bringing all of this to life is Choreographer Jillian Arnold. Arnold's choreography is not just the cherry on this sundae but the hot fudge, and whipped cream too. Arnold uses every bit of the stage and beyond. Her understanding of modern dance and her ability to spread that out over all 16 songs so that each one is entertaining is what sets the show ablaze.
Schwartz (Mr. Weston) and Hope Pallanck (Mrs. Weston) have a brief but funny appearance in the opening number. Pallanck continues to showcase her talents as she also doubles as Taylor. Shelby Pedrick, Isabella MacDonald, and Michaela Saul (Welcome Committee 1, 2, 3) are featured dancers and singers and they do not disappoint. Their number is crisp and eye catching. As a side note, this is the third show that I have seen Isabella MacDonald perform. Every role, every show, she brings it and gives her all. I cannot wait to see her cast in a lead role somewhere in the Baltimore Theatre world. It's coming…
Gabriella Cox (Martin) plays the young man out of place at Highbury. Cox understands that her character is an intricate part of the story and puts her all into her stage time. Maddie Saldana is a riot as the quirky Miss Bates. Her one-liners and interactions with the students are hysterical. If you need a lesson in charm, or is it sleaze, either way look no further than Kyle LaPosta (Phillip). LaPosta plays every angle as he runs for student council president. Behind every potential student council president is someone who sees a chance to climb the social ladder and Katy Gendron (Ashley) plays the part brilliantly. I also need to mention that Gendron has a beautiful voice that I wish her role allowed for it to be featured more prominently.
Rounding out the supporting cast are four individuals who really brought the production together. Katie Sacco (Jane), Terrell Chambers (Frankie), Olivia Winter (Jeff), and Lexie Merrifield (Harriet), were the super glue in this super production. Sacco reminded me of Nancy McKeon as Jo Polniaczek in The Facts of Life. She plays a girl sent to Highbury who may not fit in, but she remains true to herself. Newcomer Terrell Chambers is an excellent choice as teen heartthrob Frankie Churchill. Chambers is another cast member with a standout voice. Winter has become a reliable fixture in Baltimore Theatre and delivers another solid performance. Once again, she shows that she is the complete package of acting, dance and vocals. Merrifield, in my opinion, had one of the strongest stage performances. Not only does she have a lovely voice, but she sold the audience on her character. The little things that she encompassed like how she moved across stage, her interactions with other characters in the background, and even her hair flips really brought her role to life. I for one felt that she was a girl with a good heart, confused about what society expected of her.
It's a no brainer that Emma! A Pop Musical would be nothing without Emma herself, but this show is as good as it is in part because of Louisa Davis as Emma. I don't know where Davis has been hiding but Baltimore needs more of her! She is an actor that comes across as being mature beyond her years. As the lead she understands her role and her relationship with her cast. She does not scene steal, but lets things develop around her so that when her moment comes, she shines even brighter. Davis has powerfully, sweet vocals, and amazing acting ability. She is constantly in tune with what is happening at all times. When not being featured she is attentive and reactive to the other actors on stage. Her facial expressions and voice inflections are perfect. As a theatre patron I would pay to see any show that features her.
There were some lighting and sound issues that I am sure have been worked out as I reviewed this show prior to the official opening. The eight-person band is not overpowering and well conducted by Mr. Ray. If you are looking for a good story, nice singing, amazing choreography, or just to feed off of the powerful energy of the cast, then you don't want to miss Emma! A Pop Musical.
Running Time: Approximately 90 minutes with one intermission
Emma! A Pop Musical plays through August 11, 2019 Artistic Synergy of Baltimore in the basement of the Prince of Peace Lutheran Church— 8212 Philadelphia Road in Rosedale, MD. Tickets can be purchased by calling the box office at (410) 833-5181 or by purchasing them online.