After reviewing the situations— which was the smashingly impressive inaugural production of Oliver— TheatreBloom has taken a moment to sit down with the Executive Director and Founding Member of Third Wall Productions Mike Zellhofer and Company Manager and Founding Member Mea Holloway to talk shop about how the company got underway, what they're up to, and where they're going!
Let's get some introductions going here, tell our readers who you are and what of your work they might recognize so they can familiarize themselves with the driving forces behind Third Wall Productions.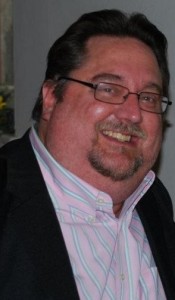 Mike Zellhofer: Okay! I'm Mike Zellhofer, I'm the Executive Director for Third Wall Productions and I'm one of the founding members. I've been doing theatre in the Baltimore area for the past 10 or 15 years now. I've directed at Reisterstown Theatre Project, I've performed at Oregon Ridge Dinner Theatre and with Charm City Players. I just played Mr. Bumble in Third Wall's very first production of Oliver!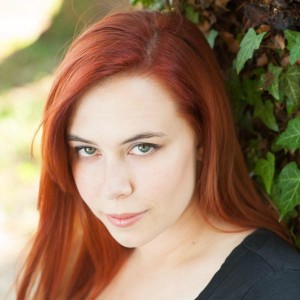 Mea Holloway: I'm Mea Holloway. I'm Company Manager for Third Wall Productions as well as one of the founding members. I've been doing theatre in the Baltimore area for— I'm 25, so 24 years. I've been in productions out at Oregon Ridge Dinner Theatre mostly. I've also done productions at Reisterstown Theatre Project as well as every production of Babes in Toyland at Goucher's Kraushaar Auditorium for the last 24 years. I also just played in Oliver! as Nancy.
How did you guys decide that you wanted to start a theatre company?
Mike: I've been involved with several theatre companies and I think all of them do a great job but it just wasn't the exact niche I was looking for. To me, community theatre should be more than just putting on shows. The companies that I was involved with didn't seem to be going in that direction or have that drive and focus, which is totally fine, but not what I wanted out of a community theatre. I tried to start a theatre company up in Westminster, but unfortunately I was partying with the wrong people. That's how I got Jerry (Producer Jerry Gietka) involved. When we shut down up there I was pretty disappointed, and Jerry said, "Let's use this as a learning experience. Why don't you continue doing what it is you want to do and I'll finance you for the first year. After that you should be able to have enough money to be able to go show to show until you can start banking some money." Jerry shares the same vision that I do.
We want to be able to have an after school program for kids. We want to not only have kids performing theatre but we want to educate them. We want people to understand the background of the shows they're watching, a little bit of something about the writers and the lyricists, and things like that. We also want to offer an open rehearsal during our shows so that people can come in and observe. They can see how things are done, they can see that it's just regular people that are performing and maybe that will make people want to get involved with theatre. Since doing that we've gotten more people involved back stage. We've had a lot of adults who have gotten involved as far as set building and costume creating goes, so it seems to be working.
Third Wall Productions. How did you come up with that name?
Mike: Well I was going to use Fourth Wall but that seemed a little too cheesy. I started doing some research and I found out that the written word is considered two-dimensional. When you take the written word and you flesh it out and you make the story become live, they consider that to be breaking the third wall. That's where that came from because that's what we want to do. We want to take scripts, stories, poems, and various other written things and we want to bring them to life so that people can better understand them. You can watch a play or you can read the book and you get two totally concepts of what's happening. Some people learn in different ways so that's another element of what we're doing, catering to those that learn visually.
How did you decide on Oliver! as your inaugural production?
Mike: It was by default. It wasn't our first choice. We actually had the rights to Joseph and the Amazing Technicolor Dreamcoat. To make a long story short, our current venue wasn't to the point where they could yet guarantee us a space. So we reapplied to move our dates for Joseph for when we could be guaranteed to have a space and they said no. They couldn't give them to us for when we wanted to move it to in February. We were kind of in a time crunch, and Mea has played Nancy quite a few times…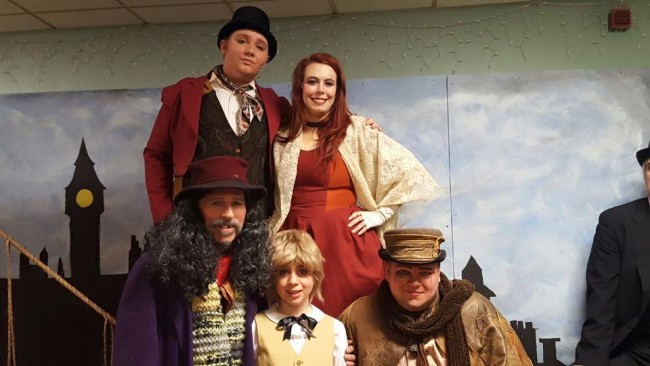 Mea: I think fate has decreed that I do Oliver! every two years like clockwork. And it has been two years so it was time to do Oliver! again.
Tell us a little bit about what the rest of this inaugural season has in store for people who will be involving themselves with Third Wall Productions?
Mike: We'll be doing 13 The Musical in May.
There are a lot of people out there who might not know what that is.
Mike: Including me.
Mea: I think I can field this one for you both. While we were working on It's a Wonderful Life, which I choreographed and Mike directed at RTP back in December, there were a lot of teenagers out there who were very excited to be doing this show even though it didn't really have parts of them. Wonderful Life does not have parts for teens or kids or really anybody. They were so enthusiastic and so fun to work with them and to see people who really wanted to dedicate their energy to theatre even after being at school all day. Mike actually played me some of the soundtrack, I had never heard it before, and we started looking into it.
13 is a show about 13 13-year-olds and the terrible and wonderful time of life that 13 is. I don't think that any of us would willingly go back to it. But it makes for a great thing to watch on stage. For kids who are actively going through that period of their life or who have just escaped that period of their life, it's a great opportunity to reflect on it by putting it on stage. Even when we just vaguely mentioned it, I think we whispered it in the back of the room and every head turned. There were so many kids who had heard of it, who loved it, and who were waiting for someone close by to produce it. It has almost like a cult following of teenagers.
Mike: And it hasn't been done anywhere around here anytime recently. Somewhere over in southern Maryland close to DC was the last place someone did it.
Mea: These kids were so immediately excited about the prospect of us doing it that we felt responsible to do it for them. We've had kids even throughout the process of doing Oliver! who have asked us, "You're still doing 13, right? Because I didn't do the show at my school because I want to do 13."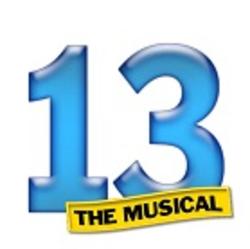 Mike: What we're finding is that these kid who have been coming to us they've already identified with a specific character. We have one girl that goes to a prep school and she's a wonderful girl but she wants to play the mean girl. We have another girl who is very shy and she wants to be the character that the mean girl picks on all the time. These are the roles that they plan on auditioning for because these characters mean something to them already.
Now beyond 13?
Mike: After 13 there are going to be three summer camp sessions. Each session will be two weeks and at the end of the two weeks we'll have a little production so that the kids can have their friends and families come and see all of their hard work.
Mea: It's going to be open age groups. Because it's our first year and we're not really sure what the interest and the response is going to be, though we do have the experienced personnel for working with all age groups, we think it's in our best interest not to restrict the age groups just yet. We figured at least for this first year we'll have everyone there and divide it up once we see who turns up. We have several shows that we've been thinking about, which have parts for all ages. And this is not just for the on-stage experience but for the back-stage experience as well.
Mike: We want the kids to be able to help design costumes, pick out props, and decide what is appropriate or fitting for the production.
Mea: We discussed splitting the kids into two groups. One group does on-stage and the other group does backstage for the first week and then switch them for the second week so that everyone gets both experiences. We discussed letting them pick which one they wanted to do for the whole time, but I brought up the point that a lot of people who think they would never want to be on stage kind of don't know that until they're kind of forced and vice versa.
Do you have projections for things that Third Wall will be doing beyond the summer camp?
Mike: Jerry wants to do The Fantasticks in September. And he wants to put a twist on it somehow so that it provides roles for children. He wants to incorporate kids somehow. And he will be directing it, I believe.
Mea: We have a gala coming up.
Mike: We have a fundraiser where we're going to have our actors get up on the stage and do things they've always wanted to do. To give you an example, Jerry's always wanted to do Gigi, but now he thinks he's too old for the role. So we're going to do the number "I Remember It Well," except I'm going to dress in drag and be Mamita.
Mea: I think Will (actor William Zellhofer, recently The Artful Dodger in Oliver!) and J (J Purnell Hargrove, area actor and performing artist with Third Wall Productions) discuss doing "Bosom Buddies" from Mame. I think we were also trying to come up with some sort of Labyrinth tribute…
Mike: Yeah a David Bowie montage in tribute.
If you had to try and pin down a mission statement for Third Wall Productions?
Mike: Technically our statement is "education in the arts through live theatre and summer camp." I don't know if it's going to work, if people are going to look at wanting to do both sides of it, but people are looking and they seem interested. We seem to have hit upon something that people are really interested in.
What is it that you are hoping people will take away from the experience of attending a Third Wall Production performance?
Mike: For me, I'd like to see people have a place where they can go to escape reality. Where they can be immersed in the show that they're watching and just relax and have a good time and not have to worry about anything else around them. Especially in this area, being in the city, I saw a news article recently where Harford County has cancelled all of their school trips into Baltimore City because it's being labeled as "unsafe." That's not true. To be a true community theatre, getting the people who live in the community involved and having this be something that they can take pride in? That's my hope. I want people to come from other places to come see us that's one of the goals that I have.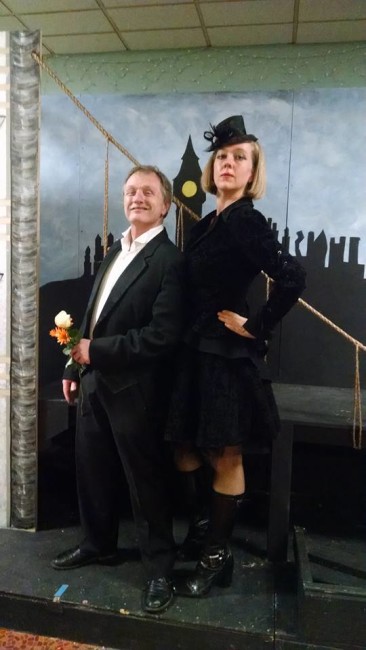 Mea: After you came to review Oliver! I know you were having a conversation with Ed (actor, Third Wall Productions artist Ed Higgins) that I overheard while sitting on the bridge not wanting to move. I think what you said perfectly summed it up. You said you could tell that it was a community that had come together to make the show happen. I think everybody wants the same thing when you have an audience watching the show. You want the audience to be absorbed and be impressed by what you've pulled together. You want them to have all these thoughts, "Oh my gosh, I can't believe kids are doing that." Or "oh my gosh that person is perfect for this role." I think that's pretty universal. But I really do want after the show is over and the audience is meeting the cast and seeing the cast talk to each other, I want that sense of community. I want people to see that these people aren't just here to put on a show and then go home and that's it. I want that sense of family. I think that is separate from the actual performance of the show and it has to do with the environment that we create in the rehearsals and through any of the other programs we put on.
Mike: It's about building relationships.
Mea: Exactly.
It's very exciting that you've settled into Hamilton as there seems to be virtually no live theatre happening in this neighborhood of Baltimore. Are you looking to stay at Episcopal Church of the Messiah as a long-term or permanent venue?
Mike: It's touch and go. The people at the church are great, they've welcomed us with open arms. Everybody wants to help out and get involved. As you've seen, the ceilings are a little too low there. Now there is a building a little further up on Harford Road, the old Provident Bank Building, which used to be a theatre. We looked at that, but the person selling it has it priced astronomically. If you noticed in our program, we reached out to a lot of other community theatres. We went to them and said that because they're community based and non-profit that we would advertise their upcoming productions for free. We shouldn't be competing with each other; we should be providing as much support to one another as we can. We've actually had a good community response, RTP actually posted on their Facebook page during the run of Oliver! that the second Friday was going to be "RTP Night" at the show. They've encouraged all of their followers to come check us out here in Hamilton.
Moving forward will you be shooting to have longer production runs? Oliver! Was fairly short, only those six performances. Will you be looking to go for more than two weekends or maybe adding a Saturday matinee performance or a Sunday evening?
Mike: That's one of the thing that certain cast members that we worked with actually brought up, they said they were so glad we didn't have a Saturday matinee. Especially with kids, but really for everyone, it wears the cast out and exhausts them when you do two shows like that right on top of each other.
Mea: I think it definitely depends on the show and the cast and who is involved. I was definitely thinking to myself the other day that if there weren't so many kids in the cast I could have done Oliver! all week long, seven or eight shows a week because it's so much fun. But I think it really does just depend on what we're working with. It is something we are definitely open to doing, but we also want to be able to do lots of things. So you limit yourself a little bit, because the longer your run is the less you can get accomplished. It's a bit of a catch-22, you put in all that hard work and have so much fun and then you only have two weekends to come and see it.
Mike: I do agree with you there. Especially with the background that we come from, when we rehearse for three months we're used to doing 18 or 20 week runs at places like Oregon Ridge. Now, I don't want to run anything at Third Wall that long, but the rehearsal time is still the same regardless if you run for 2 weekends or if you run for 20.
Any closing words about the experience of getting the company up and on its feet? Or just about the company in general?
Mike: I'm just really happy for the support we've received. I didn't expect that we'd actually get all these people to be on board. You know you always hear "Oh yeah, do that, I'll come if you do it." And people actually did it. It was more than just talk. I'm glad that we're really getting across that we are a community operation.
Mea: I'm really very grateful to all of the parents of the kids that have stepped up and been part of it. I love pushing people out of their comfort zone. And some of these parents have really come out of the woodwork and been down with me pushing them to do and try new things. We've had lots of parents who are totally down for anything and we're very lucky to have that.
Mike: Oh, and let's not forget to thank Jerry!
Mea: Oh yes. Thank you Jerry!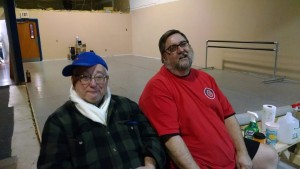 Mike: We had a board meeting the other night and we were going over the numbers and he said to me, "This is why I decided to step in." If you and your wife or you guys decided to take on this venture by yourselves, for you guys to lose ten thousand dollars it would have devastated you. But for me I can write it off. I've always had the money to do theatre. Now I've found a group of people that I trust and can do theatre with." It was amazing to make that connection with him, and we owe him a huge thanks.
13 The Musical will open on May 13, 2016 and play through May 22, 2016 at Third Wall Productions in the Episcopal Church of the Messiah— 5801 Hartford Road in Baltimore's Hamilton neighborhood. Tickets are on sale now and can be purchased by calling 443-838-4064 or purchasing them online.
For more information about how you can support Third Wall Productions, visit their website.
To read the TheatreBloom review of Oliver! Click here.