"Someday I'll meet someone whose heart joins with mine— aortas and arteries all intertwined! They'll beat so much stronger than they could apart, eight chambers of muscle to hustle the love in our heart!" Greg Kotis & Mark Hollmann this time, weighing in on love as TheatreBloom talks shop— love and marriage, that is— with the next married couple appearing in Love Letters during the benefit fundraiser production run at Spotlighters Theatre. Delivering their rendition of Love Letters on Friday August 9th, in the second weekend of the production, get ready to meet Greg & Michele Guyton— both area actors who work in and around Baltimore.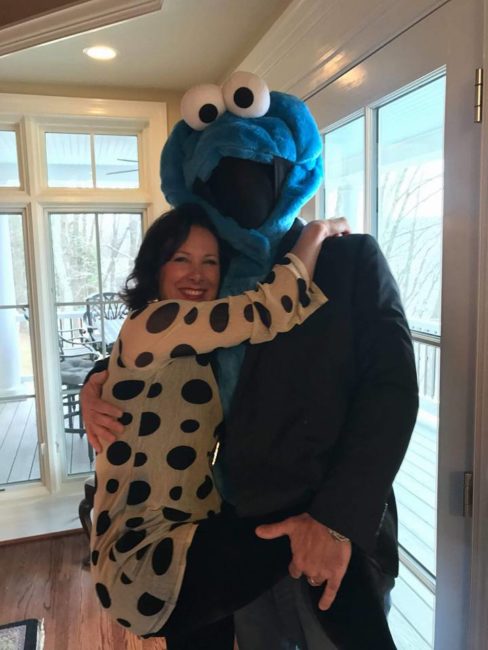 How long have you been married?
Michele & Greg: 29 years— 7/21/90
Have you ever sent love letters to each other?
Michele: Yes! We started dating in 1985, well before email and texts. He is the master of a great love letter! I believe that I actually said "I love you" for the first time in a letter… WE are together now because of a letter I sent to him through campus mail to let him know I was interested in dating him!
Greg: That letter through campus mail was my favorite ever. It was only four words long. I doubt anyone would ever guess what they were…
What is it about Love Letters that drew your interest to the project and what made you decide to get involved as a married couple?
Michele: We love to do theatre together and this was a great opportunity to support a terrific organization!
Greg: I think over the last 12 years since we became involved in theatre locally, we have done almost 20 productions together. For us, doing theatre together is so natural, it's hard to know when the play begins and ends.
What is it like working together on stage together and does this differ from other on-stage-together experiences you may have had?
Michele: It does! In Love Letters you do not really directly interact. And you never touch. That is very different for us!
Greg: I agree. I can usually tell what she is going to do on stage— and I know she can always predict me— she's amazingly intuitive. With a virtual postal wall between us the characters in Love Letters, it's a new experience.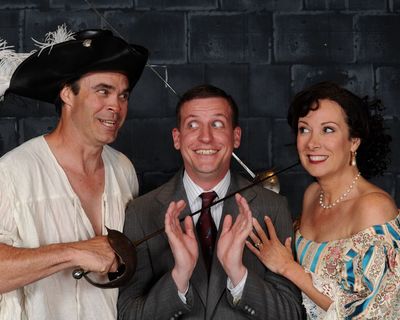 What do you believe is the key to your successful marriage?
Michele: Humor, respect, commitment, honesty, and investing time being together and supporting each other. Dating since we were 18, we have actually grown up together in many ways, and while we are different and independent, we are actually very similar in our values, priorities, and relationship styles. This is particularly important when it comes to parenting. Physical intimacy is really important to us as well. If we are in the same room, we are usually touching in small ways I also truly believe that he is the most perfect person for me in the world.
Greg: Trust and laughter. Trust that we agree on the big stuff and we can laugh at the small stuff.
Do you remember your first date? What was it? Where was it? Share it with us!
Michele: We met at Vanderbilt during freshman year. Our first official date was to picnic and feed the ducks in Centennial Park. I was so anxious I barely spoke to him and he did not think I was interested. That would have probably been the end of it if I were not so forward! I sent him a LETTER!!!!!
Greg: But our first unofficial date was when we were out with friends together and for some reason I started singing "C'est Moi" from Camelot. I probably benefited from being the first available man that knew any musical theatre! It didn't hurt, at least.
What is your favorite thing to do together?
Michele: Travel/sleep late and hang out in bed on weekend mornings/go to the beach/having all of our boys together in the house and being silly.
Greg: Travel— either to totally inhale a relaxing vacation spot or to frenetically get everything out of an interesting destination. We love both ways.
Do you have a place or an event or a thing that is "your thing"?
Michele: Lots of them— really after over 30 years together I could not even count them!
Greg: Indian food. The friendlier and spicier the better.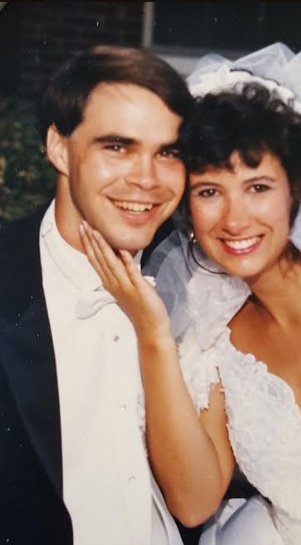 What does marriage mean to you?
Michele: Marriage is absolute commitment and always knowing that you have a best friend in your corner who has your back. Never once in all these years have we ever said the "D" word out loud. Not an option for us. You work harder to fix little problems before they turn into big ones when that is your philosophy.
Greg: It means knowing the first face you want to see every day and knowing the last person you will think about when you leave this earth.
If you could plan a dream "renewal of the vows" ceremony, where money and general restrictions were no issue, what would it be like? Where would it be?
Michele: We have talked about it, but just because we love a good party. Greg wants a pirate battle wedding with real boats and sword fighting and also regrets that he did not get to ride in on an elephant at our first wedding. I am not sure how we can merge those…but maybe… We recommit all the time, so we don't really need a new wedding— but we are pretty good at parties.
Greg: Every couple of years, usually in some beautiful spot (Grand Canyon, by the ocean, etc.) she will suddenly offer me a contract renewal. The terms are generous and the duration always open-ended. I never really know when they will happen— I always accept. I like the renewals better unplanned.
What have you learned about yourselves, as performers and as a married couple, by getting involved with Love Letters at Spotlighters this summer?
Michele: We are so busy that we haven't really rehearsed. I think that indicates how much we trust each other theatrically to create something meaningful on the fly…at least I hope so.
Greg: I'm sure of it.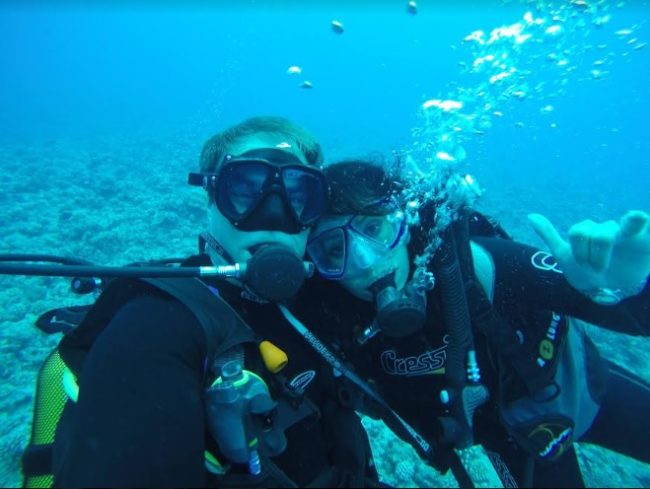 What do you hope people will take away from seeing you (or the other couples) in Love Letters?
Michele: I think that the interpretations will be different depending on the type of chemistry and histories of the couples. I can't predict how that will turn out, but it is a very interesting project! I think the audience will be touched but also see how different and diverse love can be.
Greg: I think the most interesting thing would be to see it several times. There are lots of kinds of marriages— they can all work!
Love Letters, a benefit fundraiser performance, plays through August 18, 2019 at The Audrey Herman Spotlighters Theatre— 817 St. Paul Street in the historic Mount Vernon neighborhood of Baltimore City in Maryland. For tickets call the box office at (410) 752-1225 or purchase them online.