You only have one weekend left to see My Fair Lady at Third Wall Productions and I recommend that you do! It is no secret that I dig this company of families, friends, and volunteers who gather out of love to perform three shows a season in the sanctuary of St. Thomas on Providence Road. One of the many ways that their stalwart leader, Mike Zellhofer, shows his generosity is by giving fresh directors an opportunity to work on dream shows. No small risk when you consider the resources that go into a musical, particularly one as large as this Lerner and Loewe classic. That is what he did with Tom Rendulic. Tom, madman that he is, delivered. Well-cast, nicely blocked, lovely realized vision in period costumes and a set that rode the line between subtle suggestion and detailed realism… Rendulic's solo directorial debut production was one that most seasoned directors would envy as their most recent.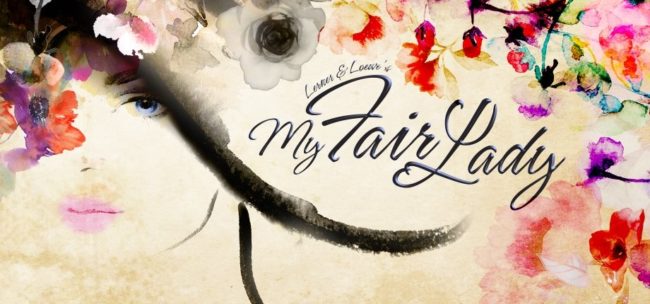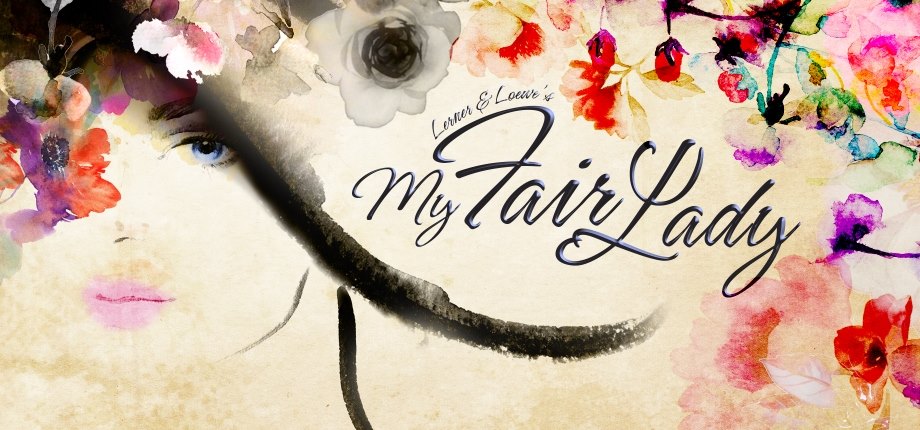 Of course, he did not do this alone. He wisely followed the sagest of directorial advice and surrounded himself with really excellent artists; Amy Rudai- goddess of paints and wrangler of garments, Pat Rudai and Jorden Hollett- master builders, Jim Schomo- who played well in one of his subtler moods this time round, Charles Hirsch- whose sonic skills are front and center in this production, Andrew Zile- maestro nonpareil, and Daniel Plante- who gets his own paragraph.
Daniel Plante is one of the reasons that this production was as successful as it was. The voices soared. I know Daniel. He is a pain, in the good way. He is a stickler for detail and I know that he rode the cast and boy, howdy was it worth it. The tone, the diction, the harmony, the dynamic shifts all were clear as crystal. The effort was obvious and paid dividends. Zile's orchestra underneath Plante's vocal work was something you rarely get to hear in live theatre, let alone local small theatre (It is almost like Baltimore is a thriving arts centre with some of the most inspiring artists one could ever hope for…). I would have been content to have the cast in jeans and t-shirts do the songs in concert sans dialogue, it was that loverly.
Speaking of… Sans dialogue for this show isn't that awful. I know that Shawites are gonna hate me for that, as the text is 80% his from his 1913 play, Pygmalion (Lerner did an admirable job matching the remaining book and the lyrics to Shaw's style and timbre). But Shaw himself would surely agree that the abusive misogyny and colonial elitism that Eliza is subjected to is supported rather than supplanted when Lerner CHANGED THE END of the play to have Eliza lovingly and dutifully fall for the pig, Henry Higgins. Shaw was so perturbed by the notion that the two would end up together (a trend he saw in stage and screen adaptations of the work) that he went so far as to write narrative prose sequel to Pygmalion to prove that such an ending was not so: Eliza marries Freddy Eynsford-Hill and they start a flower shop, which Eliza's canny business sense and learning capacity rescue from disaster. What the hell, Allen Jay Lerner?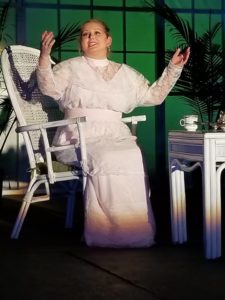 Jessica Preactor expertly took on the role of the mistreated Eliza Doolittle. Beautiful voice, electric presence, she dazzled the audience with a masterclass in vocal technique and characterization. She was brassy and sensitive and smart as hell. Preactor seemed to take the price Eliza pays to heart and endures her torture and 'improvement' with her eyes always on the prize of her flower shop. Which is why I contend that this Eliza would sooner shove Higgin's slippers down his throat than stare at him, meek and doe-eyed.
I really enjoyed myself. I always do at a Third Wall show. They always feel like part theatre/part family party… the cast is always warm and sees you on your way out, the director and producer wait by the door to personally thank you, these little special touches are the ones that make you feel like part of their family and keep you coming back. I want you to go and see this show. You really should. Great group, stellar Eliza, and gorgeous music. So good that I think this is my last My Fair Lady. Unless I hear of one where Eliza beats Henry to death in the end with his own shoes. The show holds an important place in musical theatre history and I would recommend it as a study item for all practitioners and enthusiasts. But, my time with the piece has come to a close and the role of Higgins is off of my list. I am happy to say goodbye with dear friends and the memory of their beautiful voices.
Running Time: 3 hours and 15 minutes with one intermission
My Fair Lady plays through November 18, 2018 with Third Wall Productions at St. Thomas' Episcopal Church— 1108 Providence Road in Towson, MD. Tickets are available for purchase at the door or in advance online.