Spring Awakening – Charity, Chastity, Choreography
Every generation thinks they invented sex. Spring Awakening is how they invented it under the Second Reich. Wolf Pack Theatre Company brings you this oft-censored 1890 play which was revamped as a musical in 2006 to win eight Tony Awards.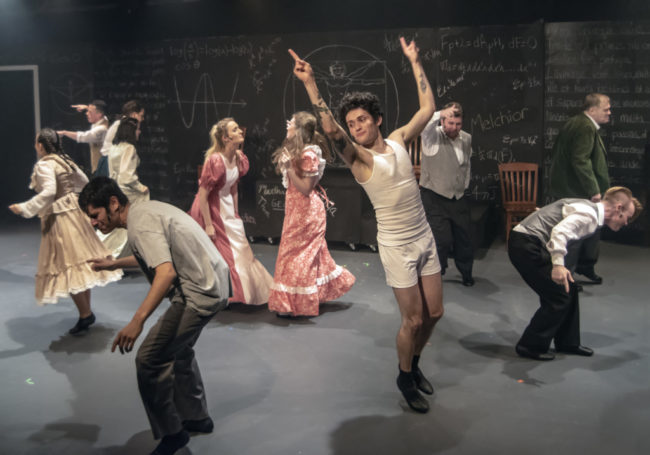 Co-director William Leary usually chooses dark and heavy adult subject matter, and continues to do so with Spring Awakening – this time with adolescents. Consider it the musical bridge between Charlie Brown and La Vie Bohème. I have to admit I could try to understand the German educational system, or I could get this written on deadline, so suffice you to know there are periodic examinations to determine if a student gets to continue with further academics. The story involves fourteen-year-old students (played by mostly older actors) approaching this, along with several other, milestones in life at this confusing time.
While the acoustics at GAC are difficult to work with, the eight-piece orchestra, directed by Jennifer Quilty, is flawless throughout the nineteen numbers. Katy Chmura's choreography is exceptionally evocative in "The Guilty Ones" and in the sizzling reprise of "The Word of Your Body." And yeah, the song "Totally F*cked" is fun.
The company, which reads with four principal characters and the remainder supporting, is strongly lead by Christian Gonzales' believably intellectual Melchior and Rachel Sharp's sympathetic Wendla, and particularly Angel Duque as Moritz in "And Then There Were None" and Alex Reeves as Ilse in "Don't Do Sadness".
The set is simpler than most Wolf Pack productions, effectively relying on a back wall montage of scribblings (an idea recently familiar to GAC audiences) and Stephen Beitzell's lighting. Danielle Beitzell's costuming sells the rest, particularly with differentiating Christine Jacobs' and Tom Tomlinson's multiple roles as the only two grown-ups in the room. Co-director Christopher Overly's allowing these adults to be more than caricatures and to explore their adult points of view is a welcome touch.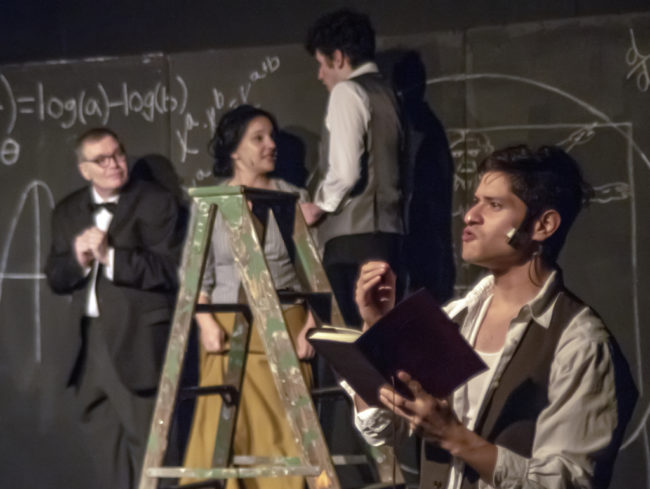 If you like modern musicals, you will definitely want to have seen this four-and-a-half-star production.
Running Time: 2 hours and 15 minutes with one intermission
Spring Awakening plays through September 30, 2018 with Wolf Pack Theatre Company at The Greenbelt Arts Center— 123 Centerway, in Greenbelt, MD. Tickets are available by calling the box office at (301) 441-8770 or by purchasing them online.