"Even the darkest night will end and the sun will rise."— the Les Miserables line of optimism that the theatrical community of Milburn Stone Theatre is now desperately clinging to after their beloved Artistic Director Bambi Johnson was unceremoniously tossed out of her position earlier this month. The sudden and rash decision to forcibly remove Johnson from her position as the Artistic Director of Milburn Stone Theatre came as a brutal shock to a great many individuals who have been invested and involved with the theatre and theatre community of North East, Maryland for years.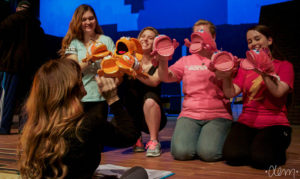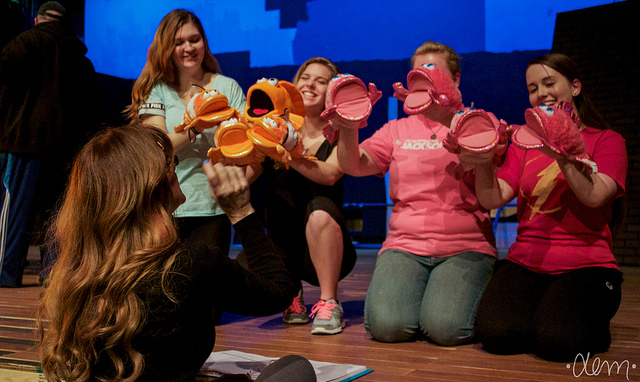 Immediately the outcry on social media starting shaking things up with dozens of hashtags surfacing almost overnight as actors, designers, and other members of the theatre community who have worked with, been inspired by, and otherwise benefitted from Johnson's hard work and dedication during her time spent at MST began to speak their peace. #notwithoutBambi #imwithBambi #thanksBambi and several others have been making the rounds as hundreds of individuals have been taking to sharing stories of success, triumph, joy, and community bonding all thanks to one woman: Bambi Johnson.
What appears to be more harrowing than anything else is the immediate impact it's having on those currently involved in the upcoming production of Mary Poppins, slated to open later this month at MST. After Johnson's underhanded dismissal, she was banned from the college campus and security guards were brought into the rehearsal the next evening to ensure she did not return. Johnson had previously been Choreographing and Costuming the show and since her removal has put the production deep in the weeds. Sources— who in fear of retribution and retaliation wish to remain anonymous— from inside the cast say that the blow of losing Bambi on the project was "…devastating enough but to then have security lurking around like ghouls was just dehumanizing to us and to her <Bambi>."
In the three years that TheatreBloom has been covering shows at Milburn Stone Theatre, Bambi Johnson has been nothing but a delight to work with, constantly reaching out to promote the theatre, continually investing her time, dedication, and hard work to every project that crossed her path. This caused great personal consternation to our staff, in particular founding Editor Amanda N. Gunther. "Bambi has always gone above and beyond the call of duty to make shows truly magical when it comes to the nature of theatre so when I learned that she'd been terminated, I felt stunned. Learning why she had been terminated was unbelievable."
The college— who has refused to respond to multiple requests from multiple local media outlets, individual members of the college, and members of the theatre community— stated that Johnson's termination was incited on six reasons:
Lack of engagement and commitment to her role as Artistic Director
Continued perpetuation of a toxic environment
Lack of direction and concern for the theater's reputation
Poor customer service
Inability to perform satisfactorily
Being insubordinate to her supervisor (Dann Combs)
With the college refusing to respond to or comment on the issue, hard documented facts and evidence have begun to surface in Johnson's favor, proving that all six of the aforementioned reasons were beyond trumped up. It appears the college has gotten a little too caught up in the current national political climate and attempted to slam Johnson's good name with #alternativefacts.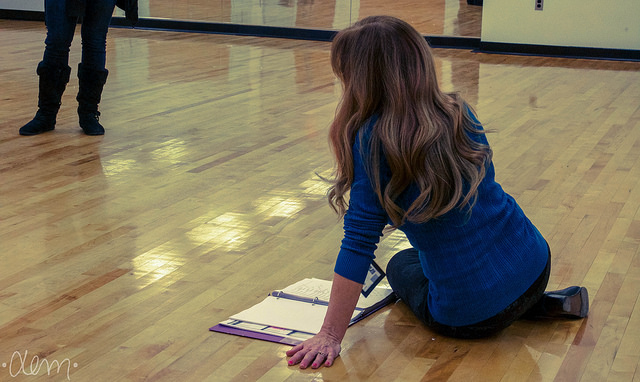 So what's the Milburn Stone Theatre community supposed to do when the Artistic Director that they all love and trust and have been touched by, inspired by, and motivated by has been wrongfully terminated? Take inspiration from their musicals, of course. Already lyrics from their recent production of Rock of Ages comes to mind: "We're not gonna take it! NO! We ain't gonna take it! We're not gonna take it— anymore!" Or perhaps Rent is more appropriate as the outcry on social media continues to rain forth in support of Bambi Johnson. "Draw your line in the sand and then make a stand. Use your camera to spar, use your guitar! When they act tough— you call their bluff!"
TheatreBloom has been a long-standing supporter of the work produced at Milburn Stone Theatre, and largely in part because of Bambi Johnson. We encourage everyone reading to contact members of the Cecil County College Board (contact information below) as well as the president of the college, Cecil County Council Members, and members of the media in an attempt to give a voice to an incredibly compassionate, dedicated, hard-working individual who is credited by the masses with saving the fate and future of Milburn Stone Theatre once she was put in charge now that she's been silenced. TheatreBloom salutes you, Bambi Johnson. We're with you. #notwithoutBambi #imwithBambi #thanksBambi
Cecil College Persons of Interest
Mary Way Bolt (College President) 1 Seahawk Drive, North East, MD 21901 mbolt@cecil.edu
Daniel Combs (General Manager MST) 443-674-1937 dcombs28@cecil.edu
Cecil College Board of Trustees
Raymond W. Hamm Jr.
PNC Bank 123 North Street, Elkton, MD 21921 (410) 620-0155
PNC Bank Big Elk Shopping Center, 100 Big Elk Mall, Elkton, MD 21921 (410) 620-1000
25 Open Meadow Court, Elkton, MD 21921 (410) 620-1009
Donna Horgan
Remax Chesapeake Elkton, 216 E. Pulaski Highway, Suite 101, Elkton, MD 21921 (410) 398-9200
443-466-4496
David Leatherwood DDS
2057 Pulaski Highway, Suite 2, North East, MD 21901 (410) 287-2323
Sarah Colenda
Principo Furnace Foundation, 1723 Principo Furnace Road, Perryville, MD 21903 (410) 642-9213
31 Warrington Lane, Perryville, MD 21903 (410) 642-2358
Michael J. Scibinico II
200 E. Main Street, Elkton, MD 21921 (410) 398-3332
Mark Mortenson
Clene Nanomedicine, 1 Resonance Way, Havre de Grace, MD 21078 (410) 939-2343
105 Deer Path Lane, North East, MD 21901 (410) 287-8795
Dr. Cydney Teal
Union Hospital, 111 West High Street, Suite 312, Elkton, MD 21921 (410) 620-5439
CECIL WHIG
601 Bridge Street, Elkton, MD 21921
OR
P.O. Box 429, Elkton, MD 21921
Jake Owens (Executive Editor) jowens@cecilwhig.com
Jessica Iannetta (Deputy Editor) jiannetta@cecilwhig.com
Carl Hamilton (Reporter) chamilton@cecilwhig.com
Chery Mattix (Reporter) cmattix@cecilwhig.com
Jane Bellmyer (Reporter) jbellmyer@cecilwhig.com
APG Media of Chesapeake
David Fike (President) dfike@chespub.com
Maria Foglio (Publisher) mfoglio@chespub.com
Joe Antoshak (Reporter) jantoshak@chespub.com
CECIL COUNTY GOVERNMENT
Dr. Alan McCarthy (County Executive) 200 Chesapeake Boulevard, Suite 2100 Elkton, MD 21921
(410) 996-8324 or (410) 996-5201 amccarthy@ccgov.org
Joyce Bowlsbey (Councilwoman 2nd District/President) jbowlsbey@ccgov.org
Dan Schneckenburger (Councilman 3rd District/President) dschneckenburger@ccgov.org
Bob Meffley (Councilman 1st District) bmeffley@ccgov.org
George Patchell (Councilman 4th District) gpatchell@ccgov.org
Jackie Gregory (Councilwoman 5th District) jgregory@ccgov.org