Git R Done!!!
Those infamous words gets the whole crowd revved up and rearing to go whenever they're heard. From 'Mater of the world renowned Cars franchise to the Prilosec OTC commercials, Larry The Cable Guy is known for his outrageous sense of humor and his zany one-liner style jokes. Appearing for two performances, at 7:30pm and 10:00pm respectively- on the evening of March 18, 2017 in the Entertainment Center of Hollywood Casino at Charles Town Races, the man himself entertained the crowd for 75 minutes. Hilarity ensued and was even preceded by 15 minutes of comedy from stand-up opener Nick Hoff. Warming the crowd up with his self-deprecating narrative style of stand-up comedy, Hoff gave the audience of "mid-brow" humor, a comedic format that appeals to the masses from every angle.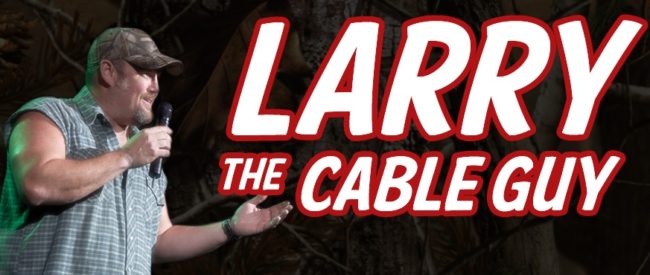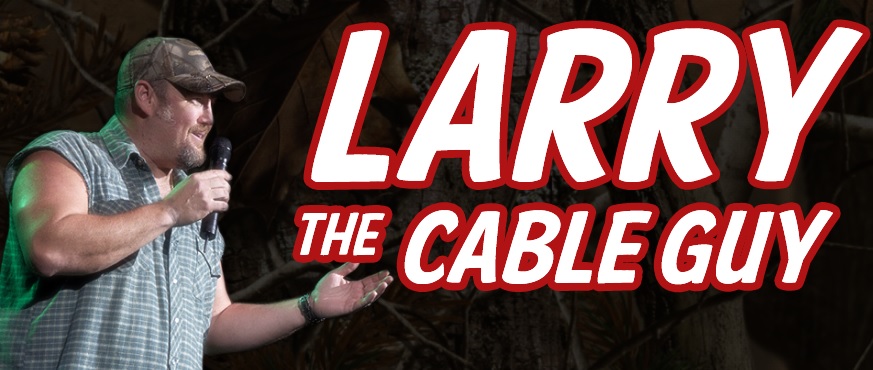 When Larry The Cable Guy finally took to the stage, he was greeted with roars of applause and lived up to the expectation of the crowd of their continued state of rowdy enthusiasm was any indication. Telling off-colored one-liners, quite suitable for his redneck style, the low-brow arts comic hit it off with his audience right from his opening line. There was even a bit about how critics always review him poorly because they expect higher quality humor and less "low-brow" nonsense from his routine. (Personally, it suits the persona and the crowd he's playing to, so no complaints here!) 
The zinger of the evening very may well have been his build-up about driving a "human-waste-powered" car, where the punchline delivered had to do with "Jump-Fart." The comedian then told the audience he'd give $1,000 to anyone who could find another comic in America using "Jump Fart" as a punchline. Jokes like this, and of a far racier nature, and dirty humorous sense, were what kept the fires of laughter crackling all through the 75-minute routine. 
Be sure to follow Larry The Cable Guy on his tour for upcoming opportunities to catch his stand-up routine. 
To see what other performances are upcoming at The Hollywood Casino Event Center, click here.
To read the TheatreBloom exclusive interview with Larry the Cable Guy, click here.