When I was a lad there was an anime called Paranoia Agent that questioned all perception of reality and illusion. The music was hypnotic and jarring, harmonies clashing with sharp metallic screeches and traditional Noh theater horns and strings. The theme song is called "Dream Island: Obsessional Park." Baltimore Theatre Project's exquisite moving work of art, Dream Island, Directed by Naoko Maeshiba, and created by the entire team (listed below) is an obsessional park where dreams are shredded and collaged together in a papier-mãchè sculpture of light, movement, and sound.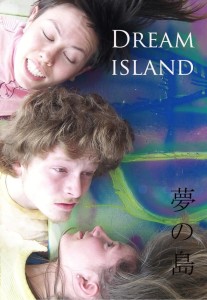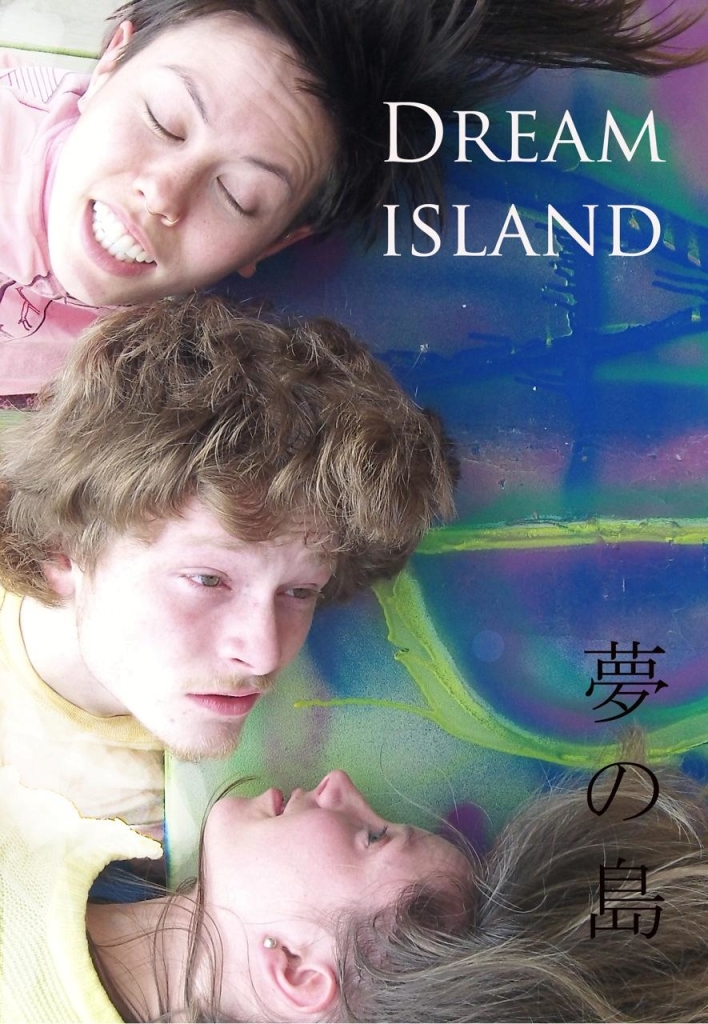 This hypnotic and jarring performance is based in cultural perspective from the streets of Baltimore to the artificial island in the harbor in Japan, and lands firmly with one foot in and one foot out of reality. A word of caution to those theatergoers looking for a classic narrative arc, crisp pristine production values, and easy to peg characters: this is not for you. Yet. The creative team behind this production: Naoko Maeshiba, Emily Hall, Sarah Lloyd, Donald S. Roderick, Danni Tsuboi, and Khristian Weeks invites you to shatter your vision of what performance ought to be. To add your dreams with a Post-it Note on the wall to theirs. To be a part of the show in seats right on the stage: grasped, and part of the swirling journey Dream Island takes you on.  
The set is a bare stage lined in a box of caution yellow and black, showing right from the start the artificial symbolic boundaries we live by. Aside from the chairs for audience the stage is bare. A clean slate. The upstage, stage left and stage right walls are curtains of translucent plastic that double as scrims and sound effects blown by wind.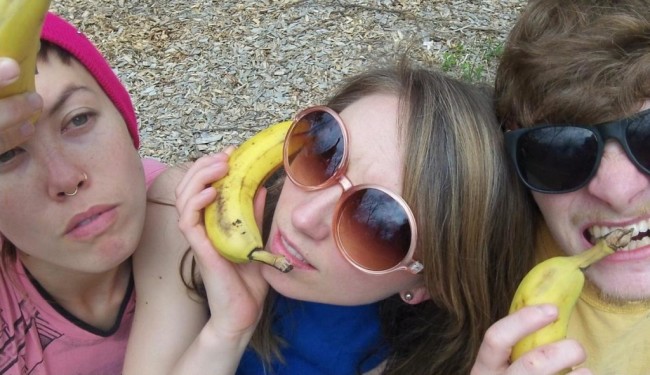 The lights designed by Rebecca Wolf range from a soft wash of red and white to stark cut pools, silhouettes, and gobo designs. These pools act as borders, havens, and destinations. With this deeply performance enhancing design the lights are never distracting, serving to immerse the audience even deeper into the boundaries pushed by the performers.  Strobe light effects are handled with aplomb by the multi talented sound designer/performer Khristian Weeks.          
The costumes are bright and modern ranging from a blue tank dress with bright yellow skorts to a deep green layered affair with multi colored raincoat, pink fluffy scarf and black floppy hat.  The costumes serve to accentuate movement and character at the same time, and succeed in producing a multi-textured framework palette for the performance to hang on. Props are used extensively to simulate environments and define character archetypes.  For example drawer-fuls of dirt, a Godzilla mask, and mini disco balls with hand held lights move you from place to place and connect you to each performer interacting with these props. You should find yourself questioning and searching the stage for the prop/symbol that will help you draw the parallel between the movement, light, sound, and voice.
The sound design by Khristian Weeks is another character in the show, pressing boundaries, moving performers like marionettes, and ripping emotion from the performer's faces in reaction.  This is especially present in the episode "Donald's Dream". The sharp body movements are juxtaposed with fluid repeated motions and clashing lights to a thumping nightmarish soundscape trapping you in his dream.  
The show is episodic with fuzzy flowing transitions that blur the line between what is and what just was. The performances are tight and multifaceted with detail that deserves a second or even third look. Just when you feel you have a grasp on reality a subtle movement shifts and all assumptions are banished. A solid example is in the episode "My House" were we are re-winded, scrambled, and walked through a maze of memory just on the tip of the performer's tongue. Her rapid movements and pantomime slide in and out of time with her voice making the imagery of memory tangible and sensory.   
Be sure to not blink when Naoko Maeshiba is on the stage. Her Noh honed movements tie bold and brash with subtle and genuine and won't let go. Her face is a living mask like that espoused by Jerzy Grotowski. She melds and shapes raw emotion into every eye flick, finger turn, and heel lift.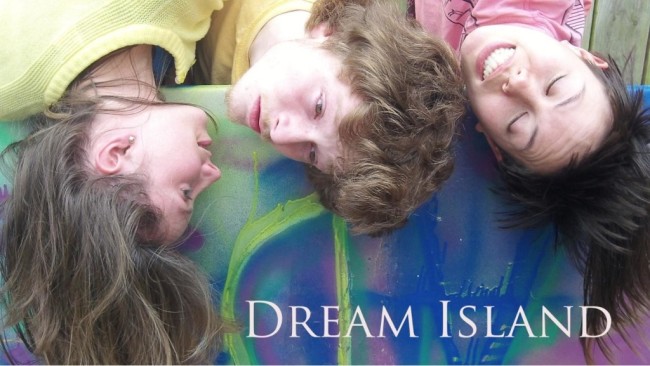 This work is a thoughtful emotional story told through human interaction with each other, the environment, and sound. Without spoiling the surprise you can expect contemplations on the use of bananas, the pure joy of a trip to the beach, the torment of facing questions, the joy of asking them, the complicated language of touch, and much, much more.
As a final note I invite you to take this unique journey into Noh inspired storytelling about a place we all visit called Dream Island. Keep your thinking cap on, roll the program when told, and see what happens in that blurry space between reality and dream.
Running Time: 80 minutes with no intermission
Dream Island plays from through May 31, 2015 at the Baltimore Theatre Project— 45 W. Preston Street in Baltimore, MD. For tickets call the box office at (410) 539-3091 or purchase them online.