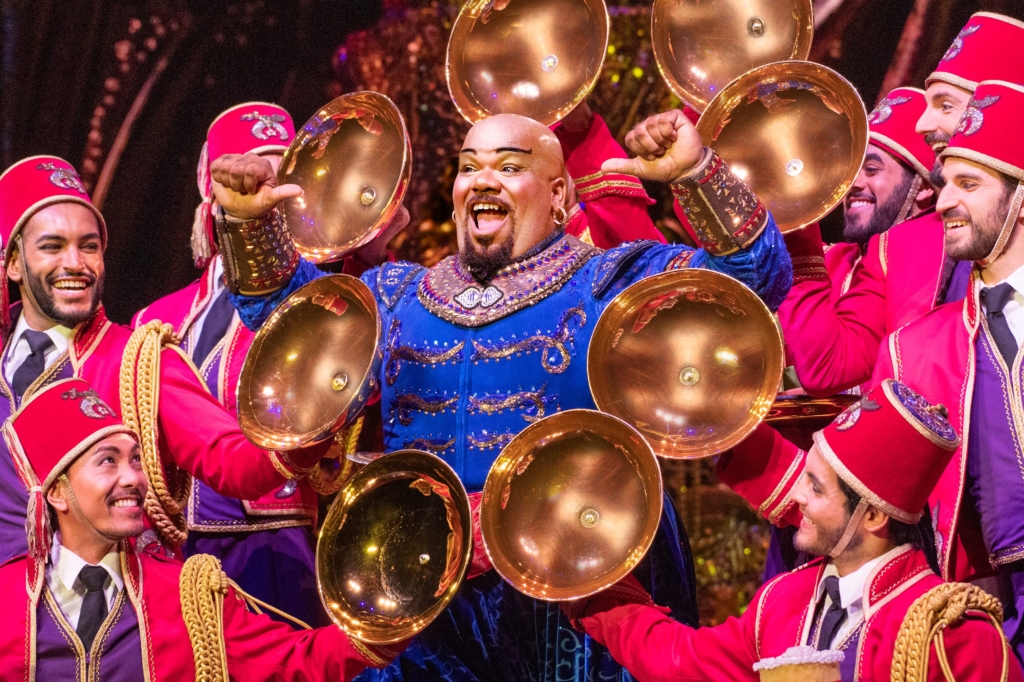 Well Ali Babba had them had them 40 thieves!
Scheherezade had a thousand tales!
But Baltimore you in luck 'cause on your stage— you got a
brand of magic that never fails!
Make way— for Disney's Aladdin! Hey, clear the way,
on the street downtown, hey you, let us through, and come on down— get your
tickets in your hand and be the first to see this show!