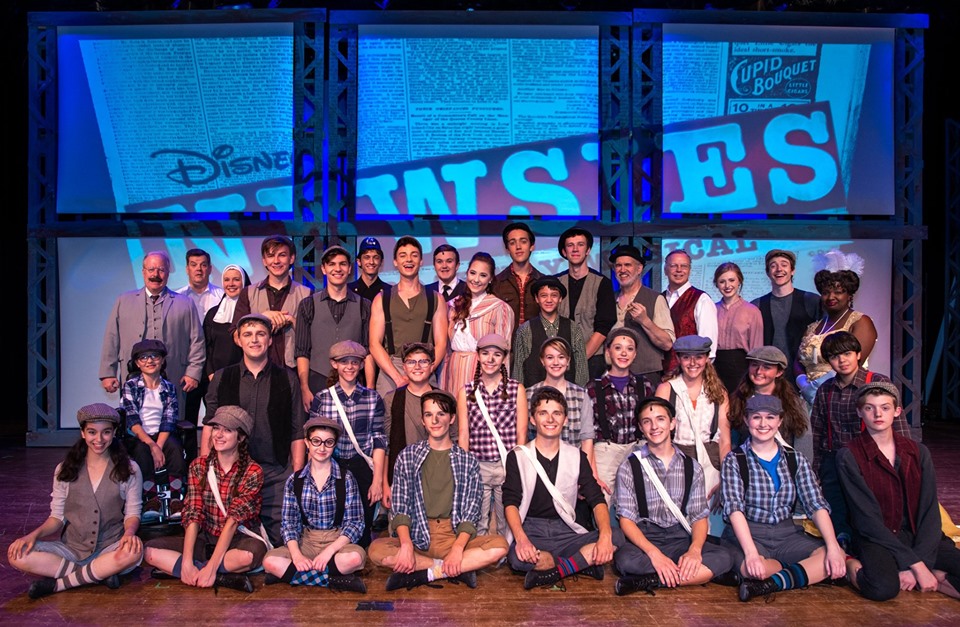 Newsies on a mission; kill the competition! The
Fredericktowne Players are carrying the banner of Disney's latest screen-to-stage
hit musical with their production of Newsies. Directed by Meg Williams,with Musical Direction by Matthew Dohm, and Choreography by Kendall Sigman,
this heartfelt production showcases some vivaciously talented individuals and
produces a quality summertime show for everyone to see during the sweltering
heat of Maryland's 2019 indoor summer season.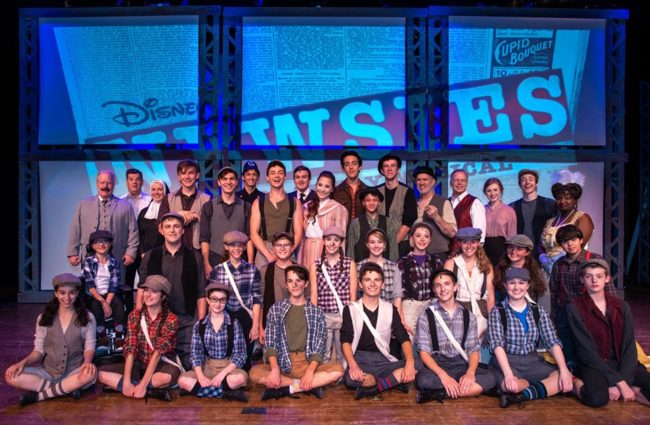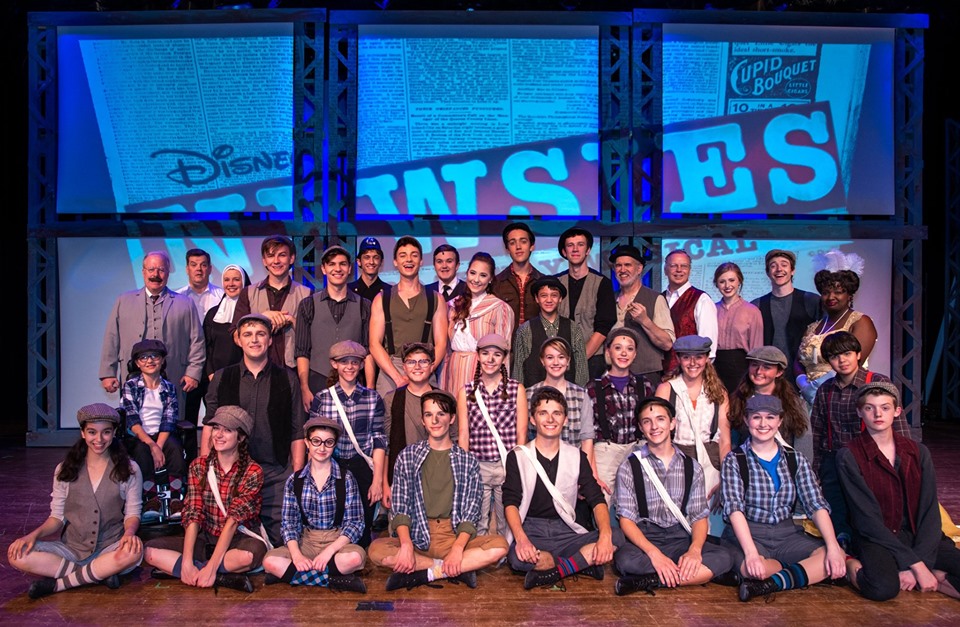 The Fredericktowne Players The cast of Newsies at The Fredericktowne Players
With bold ambitions,