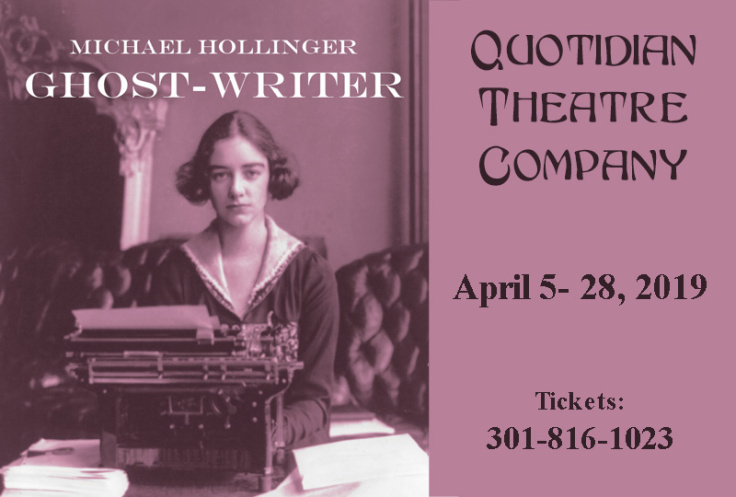 "The waiting is part of the work. One never knows when the
words will come." The words may be Michael Hollinger's from his play Ghost-Writer, but they are in fact
relatable to anyone who has ever tried their hand or pen or keys (of any
vintage) at writing. A mysteriously intriguing ghost story springs to life on
the stage of The Writer's Center in Bethesda as resident theatre Quotidian
Theatre Company opens their 2019 calendar season with its production.