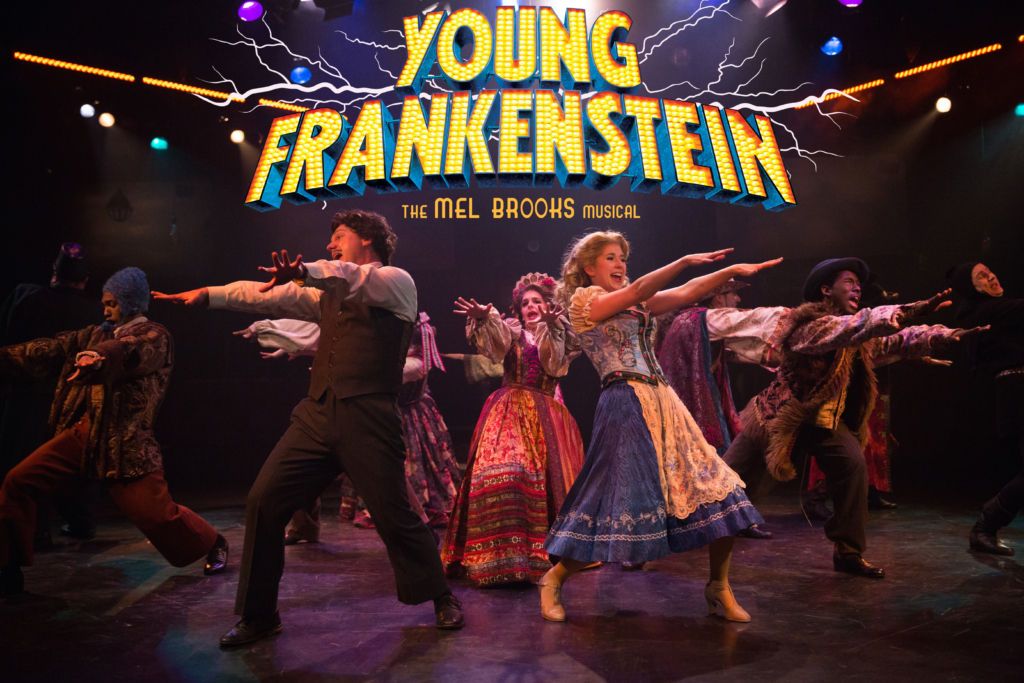 If you're blue— and don't know where to go— why don't you go where theatre's fine?
See Young Frankenstein!
Different songs to really please the ear— dancing feet to watch and you'll cheer— it's sublime!
See Young Frankenstein!
Dressed up like a million-dollar trooper! Trying hard to look like Gary Cooper— it's SUPERDUPER!
You won't get to see a better show— and Columbia is the place to go— take their word and mine!