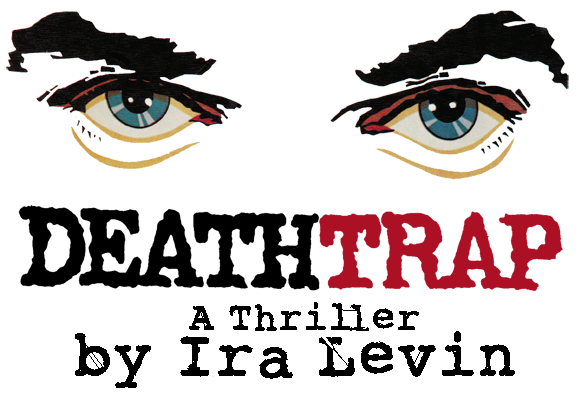 Deathtrap: A play of one set, two acts, five characters.
One Set: A writing den in a converted church. A typewriter. Walls decorated with posters from previous plays and various prop implements of persuasion and destruction.
Two Acts: Running an hour each with a 15-minute intermission.
Five Characters: The established writer. His wife. The new writer. The psychic neighbor. The lawyer.
Pardon my conceit as I continue the review by repeating this again with further variations,