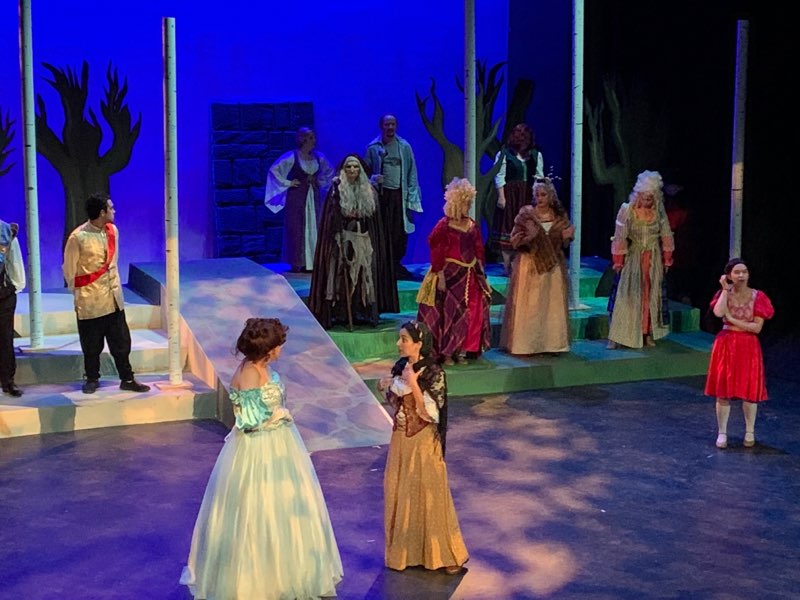 Two midnights gone. The slotted spoon doesn't hold much soup
but it can catch— well, in this case, the Phoenix Festival Theatre production
of Stephen Sondheim's Into The Woods appearing now as a part of LIVE! at
Harford Community College. Directed by Dickie Mahoney and with Musical
Direction by Terri Matthews, the iconic fairytales of happily after plague the
stage in a warped and twisted fashion, craftable only by the depraved mind of Sondheim.