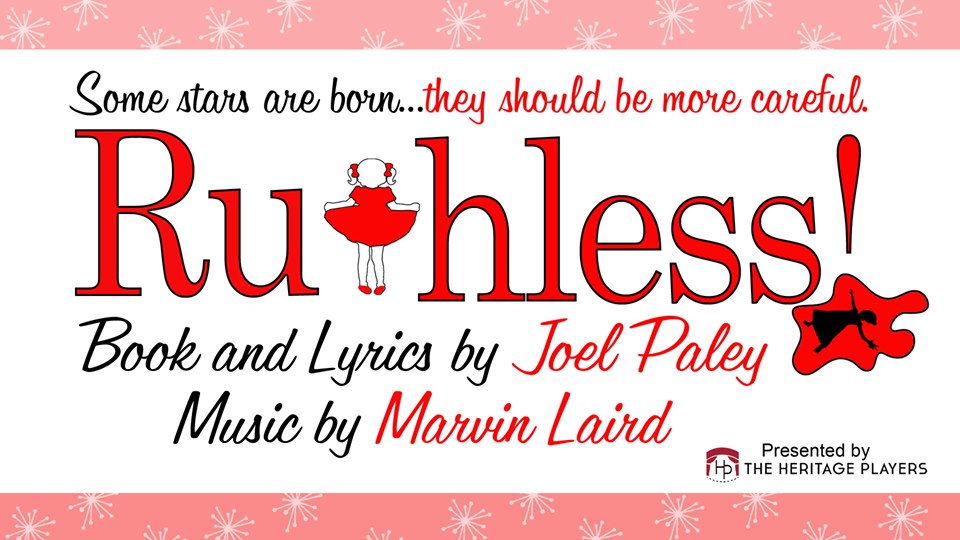 Talent. Either you've got it. Or you don't. Luck for you,
The Heritage Players production of Ruthless! has got it. And they've got
it pouring out of their wazoos in spades. Directed & Choreographed by
Ashley Gerhardt with Musical Direction by Michael Clark, this zany and
uproarious musical send-up will have your gut aching with laughs. Nobody's in
the mud, nobody's in distress in this production— except the characters
themselves— and it's a madcap scream from simple start to diabolical finish.