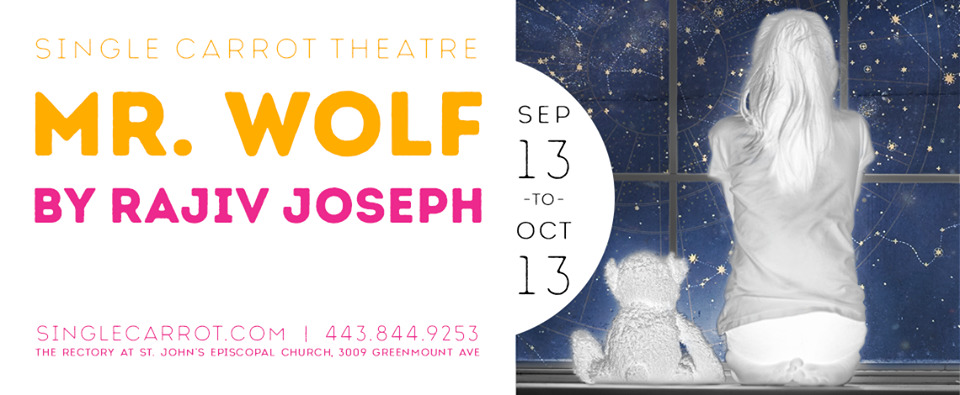 Is the universe actually infinite? Or is infinite a generic designation
we apply to whatever it is that we don't understand? Ponderous thoughts, deeply
vexing, and entirely not my own. They spring from the pen-eternal of playwright
Rajiv Joseph in his work Mr. Wolf, now an immersive theatrical
experience with Single Carrot Theatre. Directed by Genevieve de Mahy and Lauren
Erica Jackson, Mr. Wolf is taking on an infinite life of its own inside
The Rectory of St.