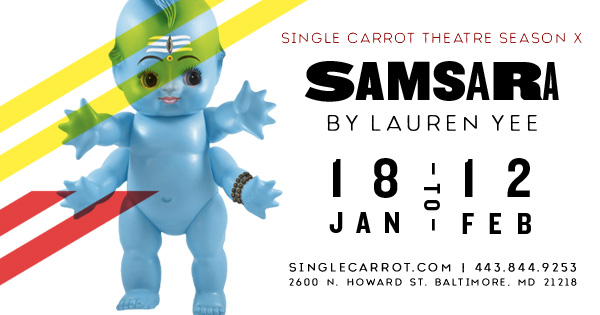 We're born.
We live.
We die.
We come back as something else.
That is the cycle death and rebirth to which life in the material world is bound.
Samsara.
The Hindu and Buddhist belief of the above cycle, now readily incarnate in the thespian belief of performance by way of playwright Lauren Yee. Now appearing on the Single Carrot Theatre mainstage as a part of Season X: A Love Letter to Baltimore.