Magic is a demanderating mistress! And who better to know that than the witches of Oz! Yes, for one short day— well, several short days (through March 8, 2020)— you too can see the Emerald City, and hear the splendor, and experience the glory that is the Tony Award-winning musical Wicked as it defies gravity and lands once more in Baltimore! Green with envy yet? You will be if you don't get your tickets and they're red hot like ruby slippers! Directed by Joe Mantello with Musical Staging by Wayne Cilento, this phenomenal Broadway experience is a must-see, both for those defying gravity for the very first time and for those on a return visit to the green grandeur.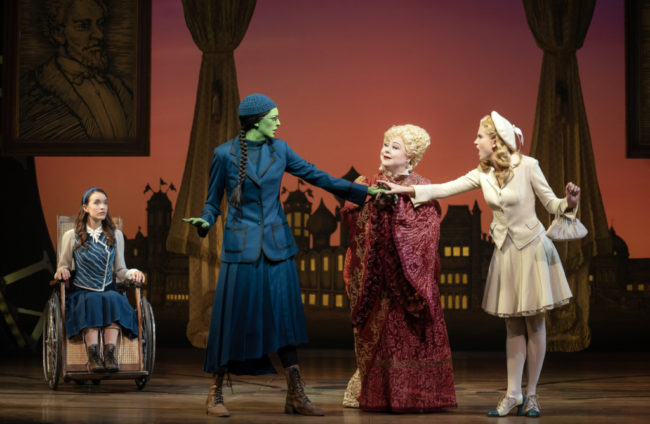 It's all grand and it's all green; the exact sentiments of praise deserved of Costume Designer Susan Hilferty (and Wig & Hair Designer Tom Watson) who pull out every shade of the secondary color imaginable for the scenes in the Emerald City. From jade to beryl, chartreuse to sage and everything in-between, the outrageously glorious costumes that Hilferty puts on display in these scenes are well worth the cost of admission alone. Not to mention the wardrobe of wonders saved for Glinda, which features enough glimmering shimmer and glittering glitz to twinkle from here to the furthest reaches of Oz and back. The wondrous aesthetic doesn't stop with Hilferty's sartorial selection; Set Designer Eugene Lee and Lighting Designer Kenneth Posner (in conjunction with Special Effects Master Chic Silber) keep the spectacle of the show running like clockwork. Everything from the stunning time-clock dragon, which looms over the proscenium frontage of the theatre, to the elegance of the flying frames that create interiors of the wizard's palace and Shin University, is neatly woven together, drenched heavily in the resplendence of creativity and theatrical magic.
Triumphant in all of its design elements and exquisite in nearly every sense of the production, this touring version of Wicked delivers as expected with nearly everything. It's slightly unsettling to experience a less than stellar performance from Fiyero (Curt Hansen). Telsey + Company casting appear to have settled on Hansen as the "prince of the tour" based on his physical appearance and his dancer's finesse. Hansen's voice is green and regrettably not in a way that enhances the emerald sensation of the show. Hansen's nasally timbre and mismatched pitches do not glide smoothly over the lyrics and melody of "Dancing Through Life" and instead of bringing an arrogance and entitled self-absorption that transitions into something noble, Hansen presents a blazing flamboyance that he never shuffles off, making it difficult to believe that Fiyero is interested Glinda or Elphaba. This casting choice aside, the production has settled into its element with seasoned talents and primed personas that fill out the remainder of the characters soundly.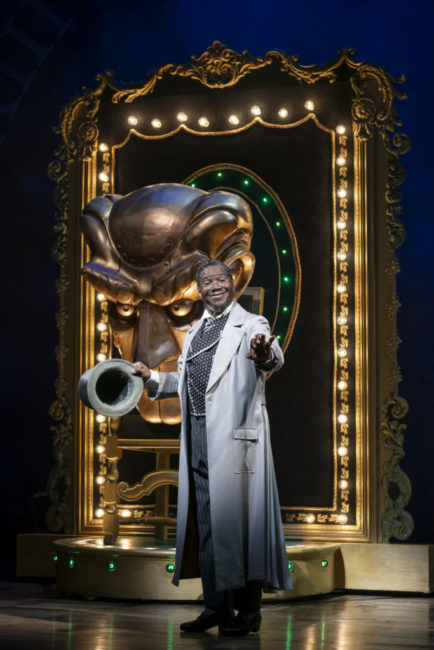 Cleavant Derricks brews the perfect hybrid of befuddled country-bumpkin and practice politician in his presentation of The Wonderful Wizard of Oz. There is a smoothness of Derricks' voice that drifts gently through "I Am A Sentimental Man", but when he cake-walks and county-fair struts his way through "Wonderful" there is an irrepressible charm that just makes you grin. Derricks' lives up to his character's moniker and his comic timing, particularly in those brief moments shared with the outlandish and over-the-top Madam Morrible (the indescribably exuberant Sharon Sachs), is primed with impeccable focus. Derricks reminds the audience that The Wizard is all smoke and mirrors, with his hapless and blissfully ignorant approach to the textual delivery, especially when explaining himself to Elphaba; it's a refreshing presentation of the character that hasn't felt so welcoming since Joel Grey originated ther role.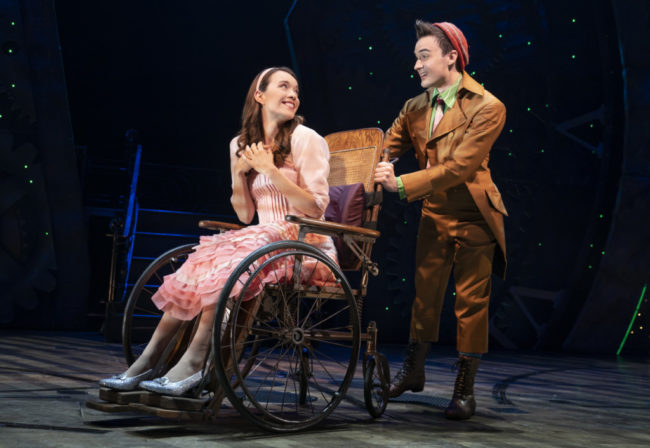 Equal parts vocally impressive are Boq (DJ Plunkett) and Nessarose (Amanda Fallon Smith.) While their characters may fall away from the main plot as supplementary additives, even tertiary focal points, both Plunkett and Smith deliver memorable performance that are well worth noting in a spectacle-laden production like Wicked. There is a deeply endearing and almost protective nature that Smith imbues to Nessarose in the very early scenes with Elphaba; this heightened sense of character makes her transition in the second act into the frigid Governess of Munchkinland that much more shocking. Smith's voice is sweeping with delight when she sings her featured solo during "Dance Through Life" but drops drastically into a brooding emotional darkness for "The Wicked Witch of the East." Plunkett, as the love-struck Boq, is chipper and spry of voice during "Dancing Through Life", finding similar emotional darkness during his featured segment of "March of the Witch Hunters."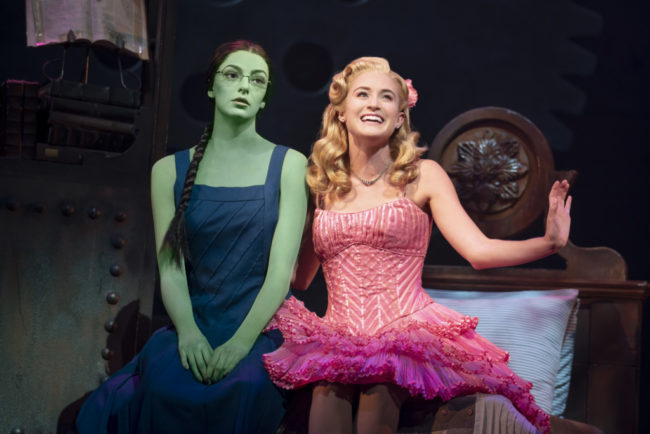 There's a reason one of the original working titles of Wicked was "The Untold Story of the Witches of Oz." Behind all of Stephen Schwartz' brilliant music and lyrics, beneath the surface of all the design elements, the story of Glinda (Allison Bailey) and Elphaba (Talia Suskauer) thrives at the core of Wicked. Watching Bailey and Suskauer traverse the fast-bonded arc of "loathing to loving; enemies to friends" in just 'one short day' is astonishing. While each performer brings the vocal prowess, intensely intrinsic emotional gravitas, and commanding stage presence to their respective roles, the way they work together— be it loathing one another before and after "What is This Feeling?" (a superb duet delivered divinely by both) or loving and forgiving one another in "For Good" (an equally perfect pairing of their voices and characterizations)— brings the show its heart and soul.
Allison Bailey has beautifully expressive facial features, which subtly foreshadow the show's dramatic conclusion right from the opening moment. If you know the story or have seen the show, then you know it begins at the very end with Glinda's recollection becoming the active story. "No One Mourns The Wicked" is a shining accomplishment for Bailey as not only does this number set the bar extremely high for her vocal capabilities but it also establishes what kind of a Glinda she is going to be? A good Glinda? Most certainly; though the word wonderful, not exclusive to The Wizard, seems more apropos. Versatile and perfectly balanced, the emotional gravitas which is contained in her expressive face and body language, seeping only subtly into her voice in this number, informs her character's journey, though not without being buried during a great deal of bubbly, airy fluff featured in numbers like "Popular", which Bailey assails rigorously like pop rocks hopped up on pixie sticks and dipped in cotton candy. There is no denying Bailey's perky nature when Glinda is at her most spastically pinktastic, but it also doesn't drench the character so thoroughly that there is no redeeming depth later. Bailey finds the balance and is a stellar singer to boot.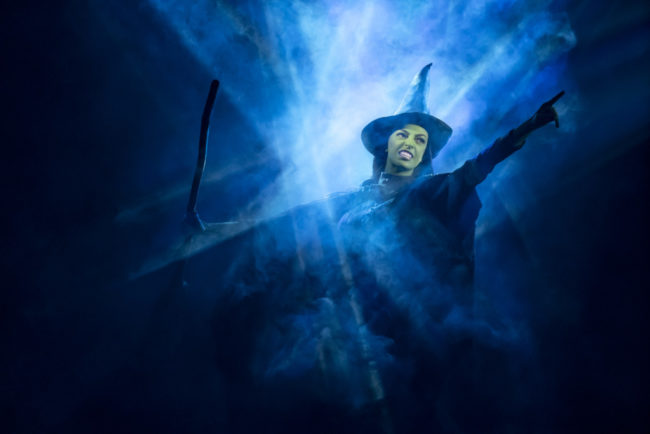 The role of Elphaba is the dream for so many and with the iconic Idina Menzel setting the bar of standards astronomically high, every actress taking on the role is literally expected to defy gravity just to measure up. Talia Suskauer holds her own, invents her own, and becomes her own Elphaba. The riff-patterns she belts out during critical moments, like "Defying Gravity" and even at the ends of "The Wizard and I", are unique to her blend of Elphaba. There is no denying that Suskauer has the vocal prowess to masterfully perform as the jade-gem of the show; her rendering of "No Good Deed" is not unlike a raging twister blazing across the yellow brick road, ready to drop a house on anyone in her way. Phenomenal sound and vocal capability is one thing, but Suskauer brings a deeper level of emotional understanding and conveyance to the performance; she really invites the audience to travel a mile— or at least a few hours— in Elphaba's green skin. Suskauer is earnest and raw with her passion and her feelings; it's exquisite. When she's belting out "Defying Gravity" you feel not just for her but with her; it's an experience like no other.
Magic has blown into Charm City but for a few weeks; you will find yourself green (with nausea, envy, pick your poison) if you don't get tickets to see this tour of Wicked; it is not to be missed!
Running Time: Approximately 2 hours and 45 minutes with one intermission
Wicked plays through March 8, 2020 at Baltimore's Hippodrome Theatre in the France-Merrick Performing Arts Center— 12 N. Eutaw Street in the Bromo Seltzer Arts District of Baltimore, MD. For tickets call the box office at (410) 752-7444 or purchase them purchase them online.