Do you ever feel like what makes you a person is what keeps you from being a person? Poignant question from Wendy Wasserstein's s The Heidi Chronicles, which just so happens to be on the stage of The Salem Players this fall under the direction of Kate Leisner. What if what makes you who you are is what keeps you from being who you are? The show itself, while a Pulitzer Prize-winning piece of theatrical drama from the late 80's, still holds relevancy today, despite some of its more dated references. The Salem Players production features strong female leads and supportive performers who draw attention to women and their rights as equals, a battle that over 20 years later, we the women of the world are still fighting.
Simplicity is key when producing an "issues" play as they say; Wendy Wasserstein's The Heidi Chronicles is a step removed from your run of the mill kitchen sink drama but it's not a full-blown "issues play" the way we've come to expect them today. Director Kate Leisner, supported by Producer and Assistant Director Lisa Yerkey, work with a team of Set Designers & Construction Crew (Sholeh Mirzai, Paul Timmel, Tim VanSant, Ja'min Williams) to embrace that notion of less is more. The clever use of periaktoi to quickly and efficiently execute scene changes is not only smart but efficient. Each of the sides has just enough bland-adjacent background so that they can be decorated over for various scenic locations. Amanda Yerkey, the show's Sound Technician, cues up a litany of female-empowering songs to assist these transitions along. While some linger in the darkness longer than others (predominately to cover costume changes) for the most part they feel in time with the pacing.
There is no getting around the fact that The Heidi Chronicles is a lengthy play (it's no Long Days Journey Into Night but it's lengthy) and even with Director Kate Leisner's best efforts to keep the play progressively moving forward, there are just places where the action curdles to a crawl; we'll chalk that one up to Wendy Wasserstein, but it is worthy to note so that audiences can brace themselves going into it. Leisner has a fine group of performers working under her command, outfitted with the shifting decades accordingly by Costume Designer Linda Ridge. We get some really lovely fashion pieces that echo the various years in which the play takes place (1965 – 1989) as well as some of the hideodeous mistakes that we all rather wish hadn't been so fondly remembered from those eras— like Lisa's wedding dress from the 70's; it's utterly cringeworthy but that means Ridge has done her dramaturgical research.
Wearing a plethora of character hats, Jen Sizer takes up the "third male" role in the show (it seems almost too brilliant to have all of the various auxiliary male characters— Chris the cool dork from the dance, Mark the waiter & early love interest of Peter, Steve the set-tech, the nameless waiter from mid 80's LA, Ray the current love interest of Peter— be played by a strong woman) and does so to great effect. Even though the Chris Boxer character gets 30 seconds of stage time, its Sizer's most memorable moment on stage, not because its her first, but because it's the one with the most corny characterization.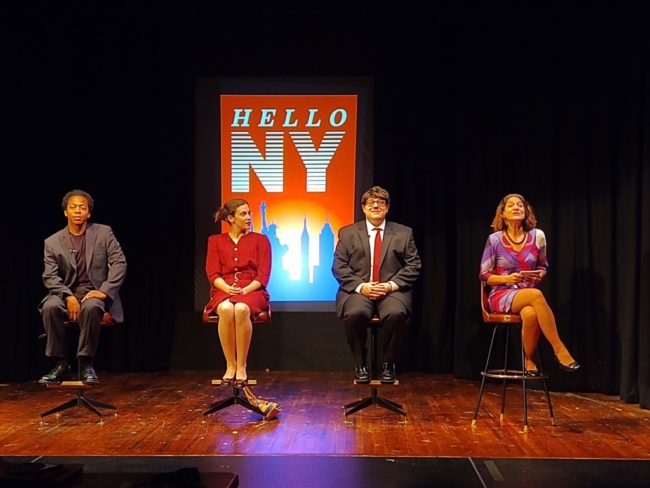 Terri Laurino also wears multiple hats, first as Jill, then as Molly, but mostly as April, the host of a "Good Morning, America" style television segment on the morning news in the early 80's. That chipper yet dismissive persona that Laurino evokes from inside this bit part is well worth commending. Alayna Radner's principal part as Denise, showcases the desperate need for acceptance and approval. And Shannon Willing, as the delightfully simple Lisa (southern bride to Scoop), is just precious. Her gentle southern drawl and simplistic yen to simply be a mother with a big family helps to draw a drastic contrast between the "women who want the normal" the "women who want it all" and Heidi. Kateri Pelton, who also dons at least two hats, could not be more opposite in her portrayals of Fran— the stereotypical butch lesbian— and Betsy— the hip momma bursting with baby-joy (in the most hideodeous fashion statement of the 80's— that romper with the frill-sleeves makes us all grateful that it's 2019.) Pelton is a great character actor and a welcome addition to the cast. Marleigh Toscano, whose brief cameo as Becky, is an endearing addition to the performance as well.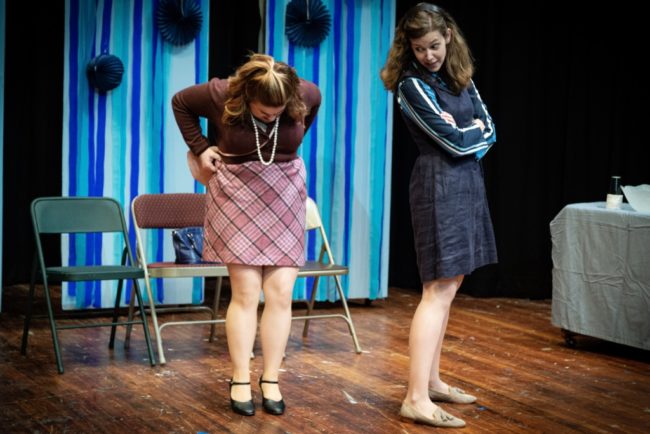 Playing the somewhat mercurial Susan Johnston, Carisa Hatfield really puts the breaks on feminism hard and fast when it comes to her character arc and transformation. It's difficult to describe any of these characters as mercurial; Wasserstein's writing leaves them all feeling a bit flat and unfinished, though I'm sure it was radical for the 80's. But Hatfield goes through so many wild phases, albeit somewhat predictable as they only change scene to scene rather than moment to moment, and the vicious, plastic monster that she's become by the time 1984 rolls around is so different from the excitable bubble of a thing that she was in 1965, it's almost unrecognizable as the same character.
Erin Klarner takes up the titular role of Heidi. And while there are great moments of clarity, conviviality, and congenial expression, there are just a few moments wherein the delivery falls flat, but again that appears to fall mostly into the lack of interesting things that Wasserstein has given the character to do. She's pigeonholed her into this voiceless character arc of trying to have and find her voice but rather than going out and doing so, she just lets the men in her life walk all over her. Klarner takes somewhat of a similar approach, often playing a backseat passenger in her own story, which seems to take turns being driven by the slick and dangerously charismatic Scoop (Ja'min Williams) and the flamboyant but honest Peter (Nick Cherone.) Klarner is intriguing as a performer and her one-woman scene wherein she intricately details the two types of lives of women— the expected verses the reality— during her speech at The Plaza Hotel scene, is truly striking, and honestly gripping.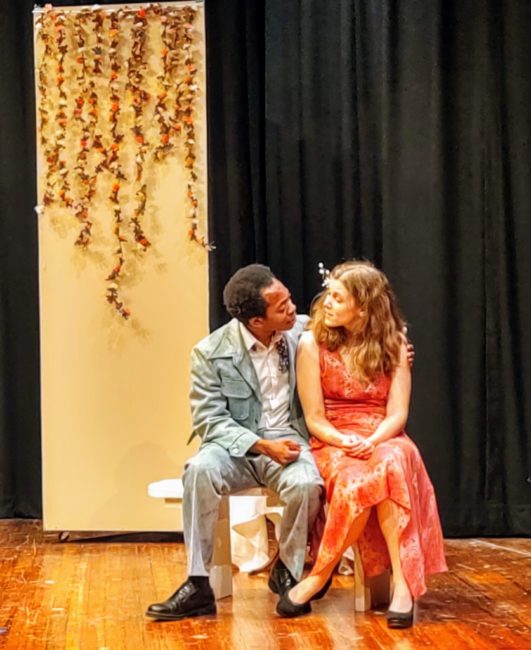 Scoop Rosenbaum (Ja'min Williams" A- for charisma, B+ for sincerity. On the whole the character thinks he's a ten when in reality he's a six, though Williams absolutely deserves an A+ and a ten for his efforts to make him so dislikable and yet so engaging all at once. It's honestly one of the more versatile things about Wasserstein's work, the way Scoop gets woven in and out of Heidi's life, and in a sense, this production has almost tilted the narrative just a hint, making it more of Scoop's story (as well as Peter's) and the way Heidi's tangential life fits into their versions of reality. Williams is quite the personality to contend with on stage, but everyone who has to encounter him manages to hold their own just fine.
Nick Cherone, as Peter, is a force to be reckoned with. There is an undeniable flamboyance that just radiates off of Peter in waves; this is a trait that Cherone brings firmly to the performance table from the moment he first encounters Heidi at the dance back in 1965. There's no real surprise (even if you've never seen or read the script before) when his character comes out of the closet to Heidi. Some of the most emotionally striking moments of the play come from Cherone's Peter; this is particularly true of the scene at the Pediatrics Ward in 1987. Full of vivacity, Cherone makes Peter a character worth the audience's vested interest, and if there were to be a The Peter Chronicles about the life of Peter Patrone, I'd go and see it for sure if Nick Cherone were cast in the titular role.
Whether you shave your legs or you don't, there's still some important feminist points being made in this well-produced and strongly acted production of The Heidi Chronicles at The Salem Players.
Running Time: 2 hours and 40 minutes with one intermission
The Heidi Chronicles play through October 27, 2019 at The Salem Players— Salem Evangelical Lutheran Church at 905 Frederick Road in Catonsville, MD. For tickets call (410) 747-0720 or purchase them online.