I first became involved with theatre in 1982. So, you can imagine that in 37 years I have seen and experienced quit a few things in the theatrical world; and then came Sojourners. Sojourners is a play written by first generation Nigerian-American playwright Mfoniso Udofia. It is currently showing at The Strand Theatre and is directed by Cheryl J. Williams. It is well written, has a powerfully amazing cast, and keeps you entertained for two hours. That being said, there is nothing that I can write to give this show the proper accolades it so greatly deserves, but I'll try.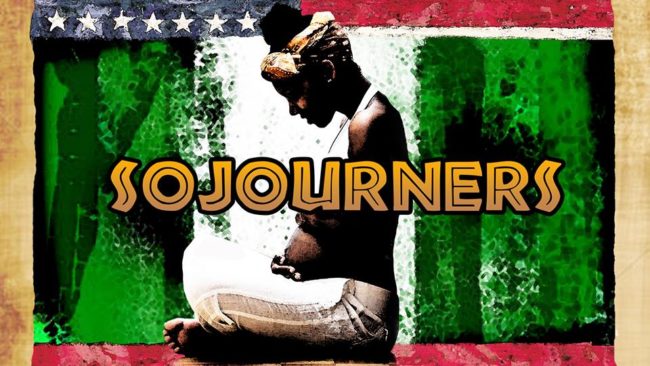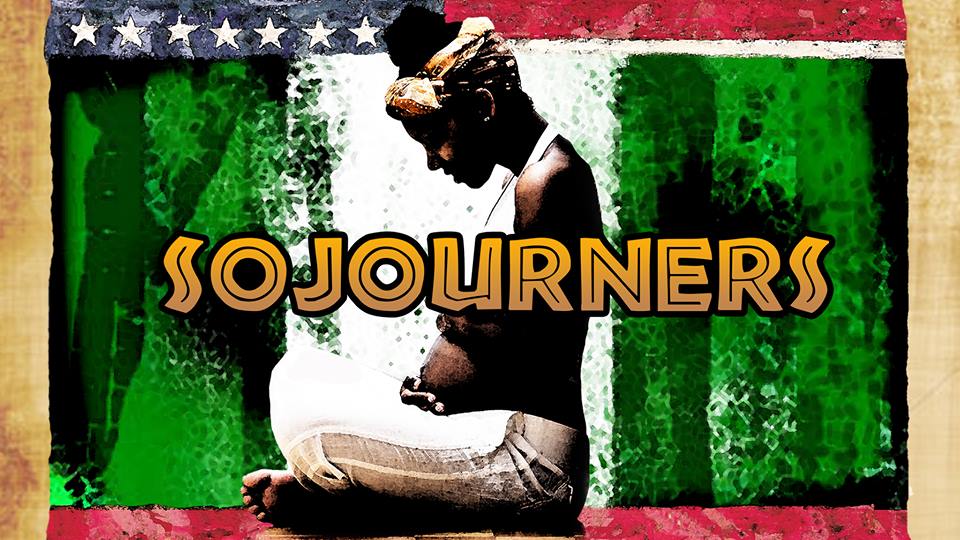 Aside from being a theatre geek, I am also a foodie. I am always up for trying new places and new food. Fellow foodies know that sometimes you have that magical moment when you try something new and you love it. That feeling of, "I'm not quite sure what I just ate, but give me more of it." That, in a nutshell is Sojourners.
Sojourners is actually a series of nine plays that follows the story of the Ufot Family Cycle. The first one The Origin Story, is what is now showing. The following is an excerpt from MS Udofia's website and sums up the production very well, "Abasiama Ekpeyong strives against the constraints of an unfulfilling arranged marriage. She finds support and comfort from new friends, Moxie Wilis and Disciple Ufot. As she learns and experiences Houston, TX, she is forced to choose between what she should be accomplishing in America and what she wants."
Williams' direction and the cast's performance are symbiotic. It is an amazing collaboration and one truly cannot live without the other. Set Designer Gabriella Castillo takes full advantage of the space without going overboard. The set is simple and works well. Her use of levels allows for other characters to be seen but not to the point as where they are interfering with the scene. Lighting Designer Amy Rhodes fully understands the content and how to best illuminate Castillo's design. Her fades with specials allow for clear scene changes without disrupting the flow of the production. Costume Designer Sharlene Clinton has clearly done her research. Her costumes are period as well as a nice blend of typical Nigerian and American everyday wear.
Ama Brown, playing Abasiama Ekpeyyong, is a shining star who captivates the audience as soon as she steps onto the stage. Her portrayal is so real that you feel her pain and want to champion her cause. You'll find yourself glued to her every expression and you won't want to look away for fear you may miss something. She is the axis upon which the show revolves. Brown takes on the full weight of the production and comes through like a champion. You may not see a finer performance in community theatre this year.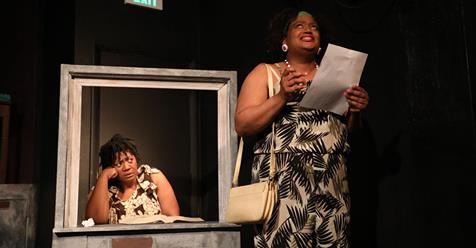 Jenelle Brown, as Moxie Willis, and Grant Emerson Harvey, as Disciple Ufot, bring to life Abasiama's friends and support structure. Brown plays a young streetwise woman who will do whatever she can to survive. She is sassy, and everything Abasiama isn't. Whether playing a wretched prostitute or just someone looking for a friend, Brown makes you feel for her. You want her to win. Harvey's Ufot is a clean-cut man from Nigeria. He is a student in search of better things, wanting to return to his country and help better the lives of his people. Harvey is as sincere in his acting just as Ufot is to his cause. He has vision and sees tings as they should be, not as they are. I would love to see him return to this role in future shows.
That leaves us with our antagonist Keyon Parson, playing Ukpong Ekpeyong, the man we are supposed to hate but just can't. It is clear from the beginning that Ukpong is in over his head. University, an arraigned marriage, living up to his father's expectations, and preparing for the birth of his child has beaten down an otherwise happy, good man. Parson's smile and passion for life make it hard not to like him if not at least feel for him. Parson displays what every new husband and expecting father feels. His character does not make the best life choices and Parson is not afraid to show you what is behind the façade. A strong performance that is not to be missed.
Sojourners is a five-star performance that you won't want to end. If there was a way to binge watch theatre, then this is the show to do it. I hope that The Strand will continue to show the remaining plays in this series. I for one can't wait to see what the future brings for the Ufot family.
Running Time: 2 hours with one intermission.
Sojourners plays through March 10, 2019 2018 at The Strand Theatre— 5426 Harford Road in the Hamilton neighborhood of Baltimore, MD. For tickets, call the box office at (443) 874-4917 or purchase them online.