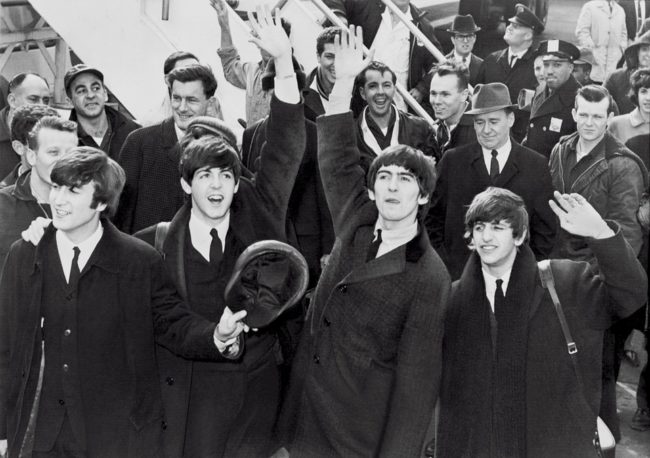 Let it Be: A Celebration of the Music of the Beatles is coming to Washington, DC. On April 14, 2018, the acclaimed concert that wowed Broadway and London's West End is going to be staged in the nation's capital at the historic National Theater.
First staged in 2012 under the direction and musical supervision of John Maher, whose credits include directing Thriller Live (a Michael Jackson tribute concert), Let It Be is easily one of the most popular shows to ever come out of the West End. Since then, it's been staged in theaters all over the world, to an audience of over 2 million people. In North America, the show first debuted in 2015, leading to an 8-week run through Canada and the US. Just recently, the company celebrated its 1000th performance. Now, it's going to happen in DC.
Part 1 of the show is a historical journey that spans from the start of The Beatles' career in Liverpool's Cavern Club up until their last performances as a band. The audience will be treated to classics like "I Wanna Hold Your Hand", "Day Tripper", "Hard Day's Night", "Strawberry Fields", "Twist and Shout", and "Sgt. Pepper's Lonely Hearts Club".
Part 2 imagines what would have been John Lennon's 40th birthday, October 9, 1980, a night in which The Beatles decide to reunite on stage to play their classic hits, along with some of the solo songs that they've worked on during their time apart.
All songs will be performed complete with era-accurate costumes for each Beatle as well as onstage visual projections to further enhance the audience's visit into the past. Each costume change is a throwback to the band's impact not just on music, but on the fashion of the times – an impact that can still be starkly felt to this day (particularly in the countless Beatles cover bands all over the world).
To say that The Beatles were highly influential would be accurate, but it would also be a bit of an understatement. Apart from changing rock n' roll forever, they managed to make five full length films,   –the best of which according to NME is "A Hard Day's Night".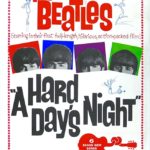 – "the closest we have to a true-to-life document of Beatlemania." In 2009, they proved that Beatlemania was far from over as the much-anticipated release of The Beatles: Rock Band on different gaming consoles was met with rave reviews, with The Telegraph giving it a score of 9 out of 10.
The Beatles have forever secured their place in pop culture because they knew how to expand beyond the music industry – a move that's not lost on other big names in rock. Legendary bands Motörhead, Guns N' Roses, and KISS have followed suit by agreeing licensing deals with digital gaming portal Foxy Casino. Rock n' roll has always had a tendency to influence fashion and film; now, it's poised to takeover both the worlds of digital marketing and live theater. The Beatles were one of the first bands to really breakout of their industry and find new fans.
Witness this historic look back not just at the music of The Beatles, but also at the various ways that they've changed pop culture forever. Catch Let it Be: A Celebration of the Music of the Beatles on April 14, 2018, at the National Theatre in Washington, DC. As the Press Herald's review of a 2016 staging of the concert reveals: "… Let It Be' is well worth checking out. It is an audio-visual feast for music lovers, beautifully executed by the five-member cast and an impressive behind-the-scenes staff that includes members from the touring production team, the Annerin Production team and the original UK creative team."