Oh! Excuse me there, reader, but I thought you'd like to know
Just what was seen today with the other Jojo!
Remember me, reader? We spoke last week about Seussical?
Well Heritage Players is two weeks in with that musical!
I don't usually go back to see a show twice
But this show was smashing, it was really quite nice!
I gathered up my friends— five children in tow…
And when we arrived— well? We saw a different Jojo!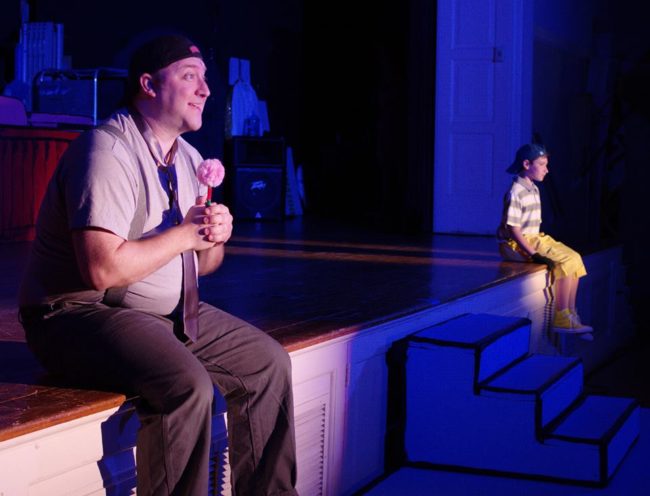 As mentioned before the role of Jojo was split
And Mister Brandon Goldman is also a hit!
Last week I saw Carly Dagilis and she's good
You should really see them both, yes you should!
So that's what we did, the kids five and me
And I'll share with you their thinks and you'll see!
That they agree across the board with what I've said before
This show is amazing, it's sure not to bore!
Young Mister Goldman is a snappy kid with spark
When he sings his songs, he sings like a lark!
The eldest of my viewing group— who's not quite 13
Said the whole thing was phenomenal and she'd be quite keen
To see it again because it was just that cool
She loved all the creatures in the Jungle of Nool.
And our nine-year-old friend said the show was lots of fun
She liked meeting all the characters once the show was done
She liked mostly everyone, but if she had her druthers
She'd stay away from this mischievous Wickersham Brothers!
The four-year-old and seven-year-old were quite entertained
They laughed the whole time, couldn't keep their giggles contained!
They especially liked The Cat in the Hat
Mister Stephen Foreman, you're still quite good at that!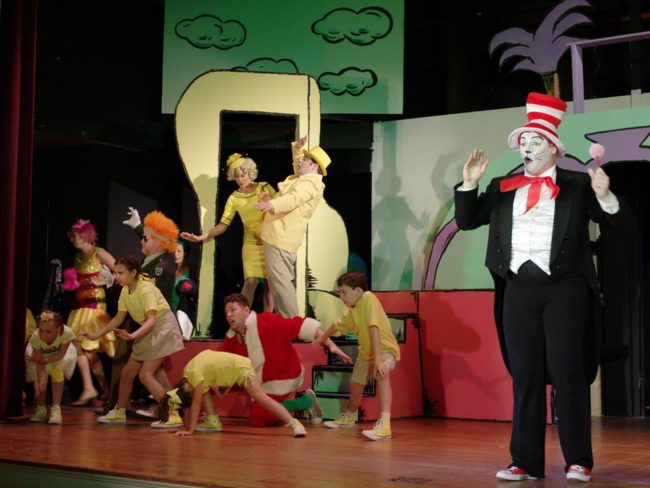 And our 11-year-old, the only boy in the bunch
Well his favorite bit was the hunch!
Well, hunches, that is since there were a great many
He liked all the dancing, of that there was plenty!
So that's a quick summation of everyone's report—
Guess I could include my grown-up friend's lovely retort
He thought there was good talent and he's not that fond of musicals
But he was very entertained by this production of Seussical.
That's all there is to it— now you've my word and several more
So why are you waiting? Get your butt out the door!
There's only a few shows left of this musical!
Don't miss your chance to see Heritage Players' Seussical.
Running Time: Approximately 2 hours and 5 minutes with one intermission
Seussical plays through July 16, 2017 at The Heritage Players in the Rice Auditorium of the Spring Grove Hospital Campus— 55 Wade Avenue in Catonsville, MD. Tickets can be purchased at the door or in advance online.
To read the full review of Seussical at Heritage Players, click here.