Aggle! Flaggle! Klabble! Who can understand a word of what tricky Trixie is saying? Well, Knuffle Bunny, that's who! And of course, if Trixie is flailing her arms and gibbering at the top of her lungs— and— oh no! SHE'S GONE BONELESS!!! It can only mean one thing! That her dearest, darlingist Knuffle Bunny has gone— MISSING!!! Join Mom, Dad, and of course Trixie as Knuffle Bunny: A Cautionary Musical gets underway this summer at Infinity Theatre Company. Directed by Tommy Iafrate with Musical Direction by JP Coletta, Knuffle Bunny will hop its way into your hearts faster than any of you can shout— Aggle! Flaggle! Klabble!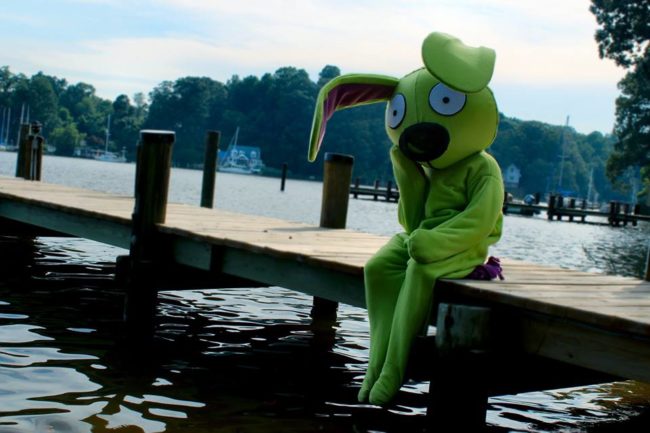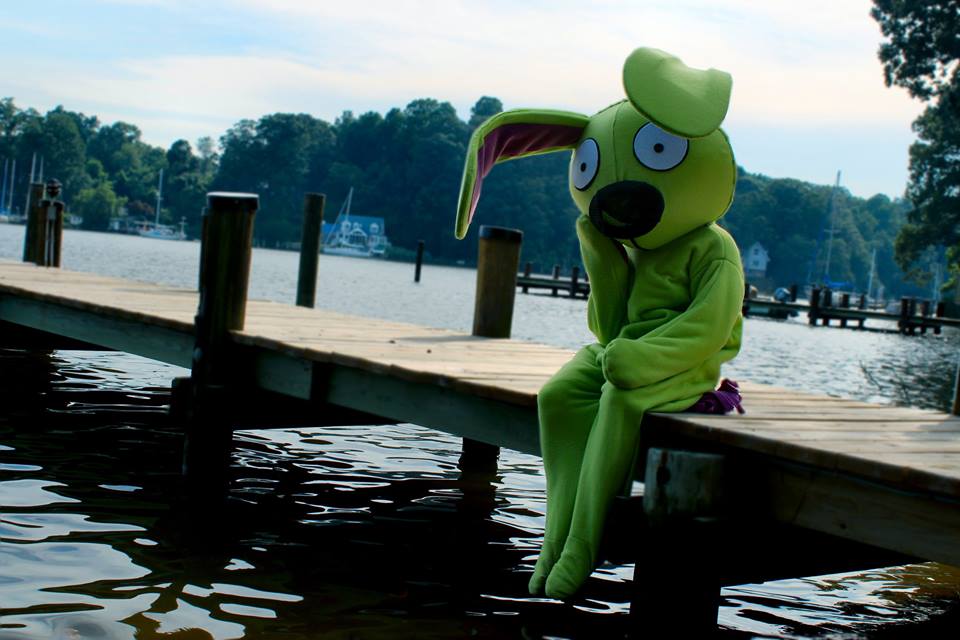 Just how difficult can it be for Dad (Marc Pavan) to take Trixie (Isabella Lopez) to the laundromat with one simple load of laundry so that Mom (Brooke Bloomquist) can have the afternoon off? Harder than you'd think!! Especially once Knuffle Bunny is involved! There's a reason the show is called "A Cautionary Musical" because if you're not careful and don't take precautions when taking the perilous journey far, far away from home— several blocks down the street— to the laundromat…well…disastrous things could happen!
Director and Choreographer Tommy Iafrate gears this musical toward its target audience: young (and young-at-heart) fans of Knuffle Bunny books, by Mo Willems. With larger than life personalities popping off of both mom and dad, there's lots of silly shenanigans to be had. Iafrate's most impressive choreographic work is featured during the laundromat scene wherein Dad has to rescue Knuffle Bunny, who has been lost and left behind IN THE LAUNDRY!! The washing machine, to be most specific. Iafrate puts Puppeteers Katie Rey Bogdan, Dakarai Brown, and Ella Green to work as enormous pieces of clothing trapped inside the wash-n-spin cycle during this epic battle between man and laundry. Iafrate fills the show with up-tempo movement all around and this keeps young audience members fully engaged with everything that's happening on the stage!
Marc Pavan, as Dad, and Brooke Bloomquist, as Mom, are just a hoot. Heightened into hilarious caricature representations of the parents of an unintelligible toddler their zany antics are just half the battle when it comes to the humors of the show. Bloomquist makes herself all but dizzy spinning around during "Life is Tricky with Trixie" and Pavan puts on all the smooth moves, which are G-rated nonsense at its finest, during "Gonna Show the World To You." The pair play exceptionally well off one another, especially when it comes to how to handle Trixie and how they both interact with her.
In a class all her own, Isabella Lopez is a radiant gem as Trixie. Fully embodying the spirit of a rowdy and typical toddler, she is indefatigable in the energy department and has an undeniably candid approach to her babbling gibberish. The solo song she performs takes on a Broadway-Diva style life all its own and even though all of the words are utter nonsense, the emotional intent is glaringly obvious, which makes the performance hilarious for the older audience members and really special for the little ones.
There's so much happening— will you be able to find Knuffle Bunny in this crazy amazing adventure? There's only one way to be sure that you will and that's by getting down to Infinity Theatre Company on Saturday morning to see Knuffle Bunny: A Cautionary Musical!
Running Time: Approximately 45 minutes with no intermission
Knuffle Bunny: A Cautionary Musical plays Saturdays at 11:00am through August 5, 2017 at Infinity Theatre Company at The Children's Theatre of Annapolis Complex— 1661 Bay Head Road in Annapolis, MD. For tickets call the box office at (877) 501-8499 or purchase them online.