You've seen the hit sensation television show: So You Think You Can Dance? The real question is, once you prove you can and win a crown, where do you go from there? In a TheatreBloom exclusive interview, we sit down with the Season 12 crowned winner of the program Gaby Diaz and chat about her current involvement with Travis Wall's Shaping Sound: After the Curtain, on tour in the US and heading to Baltimore!
Thank you so much for giving us some of your time, Gaby! If you'll just give us a quick introduction, that would be great!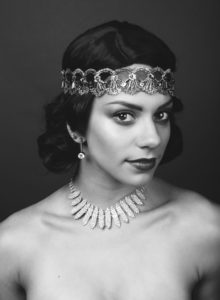 Gaby Diaz: My name is Gaby Diaz, I've been dancing for as long as I can remember— since I was three years old— and my favorite part about dancing is probably being able to tell a story through movement.
How is it that you ended up being a part of So You Think You Can Dance? What made you want to be a part of that show?
Gaby: I was actually about nine years old during the first season of the show. I have just been a fan of the show and watched every season growing up. The year before I auditioned one of my best friends— Ricky Ubeda— actually won the competition. That's what made it seem like a realistic possibility for me. To be able to see one of my really good friends on national television and go through that whole thing made it seem like it was within reach for me. He, and a lot of other teachers and friends of mine, motivated me to go audition for the following season.
And as we know, you made it into Season 12, and went on to be crowned the winner! What is it like to compete on a dance reality show? And how does that compare to performing in a recital or on tour with a dance show?
Gaby: I actually had a bit of a difficult time with the competitive element of it because I'm not the most competitive person as far as comparing myself to other people. I'm hard on myself but I actually had to have a few talks with Travis Wall, who was my mentor on that show, and he told me "I can see that you're learning everything and picking everything up." I was kind of like a silent killer. But he wanted me to light a little bit more of a fire and feed into a bit more of the reality and competitive aspects of the competition rather than just lay low.
How is it that you ended up involved with Shaping Sound?
Gaby: My season of So You Think You Can Dance was the season of Stage versus Street teams and that was one of the first times they had ever tried out that format. Each team had a mentor. The Stage Team's mentor was Travis Wall and the Street Team's mentor was "tWitch" (Stephen 'tWitch' Boss) so that's actually how I met Travis. I've been a fan of him forever, ever since he was on Season 2 and I just fell in love with working with him. His movement just felt really natural for me. We got along really well and had a really great bond in rehearsals and a relationship that we wanted to continue outside of So You Think You Can Dance, so we kept in touch. He founded his company and when the time came to hire new dancers, he thought of me thankfully!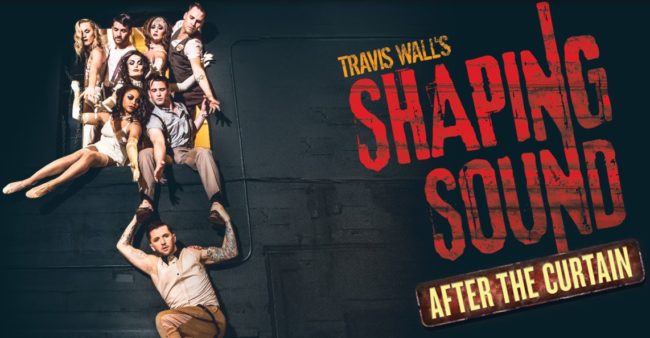 Tell us a little bit about Shaping Sound: After the Curtain. What's your role and is there a story to it?
Gaby: There is. This show is something very different for the company. They've been touring the same show for about five years with different cast members coming in and out in that time. This is brand new; it's all original storyline from scratch that all pretty much came from Travis' mind and collaboration of music. This story has had a lot of time and thought put into it. It's a fictional story about a director of a stage show and it takes you into the world behind the scenes of that show. You meet all the cast members of that show and see all their interactions and relationships with one another behind the scenes. You also dive into Vincent's life, he's the director; you get to experience the inner turmoil he's struggling with after suffering a loss and things really spiral. There are a lot of surprises and insane numbers.
The pictures appear to have an almost Vaudevillian aesthetic to them?
Gaby: Yes. There's definitely a 40's theme. This whole show kind of takes place in the 40's. You see that in the costuming and in some of the stylistic choices and in the choreography throughout the show.
How do you find the choreography fits with the type of dancing you do regularly as a dancer?
Gaby: One of the things I've learned to love most about being with Shaping Sound is that every single dancer in the company is so different stylistically and brings something so different to the table. I think that's what's really beautiful when we all come together as a cast. That's very different from some modern company's like Ailey, they're all very strong, very well-trained, but they're more cohesive I suppose? We all come together with a million different styles and make something beautiful. There's tap in this show, there's jazz, there's contemporary, and we're acting in the show! There's an aerial duet. There are so many things happening it is just so much more than just a contemporary dance show.
You did mention there is acting. Is there singing or spoken word or just dancing and music?
Gaby: There is no script or lines to follow. I like to call it a "dance narrative."
Your character, does she have a name?
Gaby: Yes! We all have names and full back stories! My character's name is Charlotte and I play Vincent's younger sister in the show.
What's the big thing on your dancer bucket list?
Gaby: You know, ever since I was younger I've wanted to dance for Shaping Sound. So it's pretty incredible that at such a young age that I am getting to live that dream. I still always, of course, would love to be on Broadway someday. Just one show, just for a bit so I can feel what that's like. I also fell in love with Hubbard Street, which is a company in Chicago, when I was in high school. I think that's probably where I want to settle down and finish off.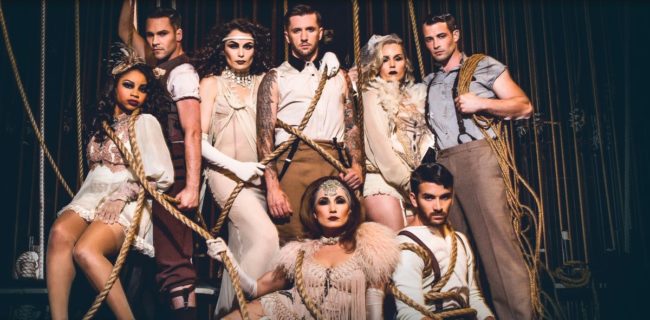 What has being a part of Shaping Sound: After the Curtain taught you about yourself?
Gaby: I learn a lot from getting to be a part of the creation process from scratch with so many of the original cast members. I am one of the youngest in the cast. Just getting to see the process of creating the show and how many ideas are being passed around all the time has also made me more confident in speaking up about some ideas that I might have. It's helping me feel comfortable with being vocal to help the process come together. Like I said before, I'm more low key I sort of learn things in the back and I'm efficient but I've never really spoken up. That's something I've learned throughout this process. Everyone is just tossing ideas around and no idea is a bad idea. It's a very collaborative effort in rehearsals and I'm learning to speak up!
What is it you're hoping people will take away from coming to see Shaping Sound: After the Curtain?
Gaby: I think and hope people will walk out of the theatre just blown away. Honestly, I don't think people are going to expect everything that's coming. We're really working hard to put together— without script or singing— a full Broadway production on stage. We have a really incredible set with really incredible numbers and everyone is being pushed to their boundaries physically and emotionally in the show. I hope people are really blown away and that they think of Shaping Sound as so much more than just a contemporary dance company.
Shaping Sound: After the Curtain plays a one-night engagement on Sunday March 12, 2017 at The Hippodrome Theatre in the France-Merrick Performing Arts Center— 12 N. Eutaw Street in the Bromo Seltzer Arts District of Baltimore, MD. For tickets call the box office at (410) 752-7444 or purchase them purchase tickets online.