The most exciting time of year for theatergoers everywhere is when their favorite theatres start to announce the upcoming season. Charm City is no exception and The Hippodrome Theatre in Baltimore has just announced major plans for its 2017/2018 season. The CareFirst Hippodrome Broadway Series is making a big splash with seven tremendous Broadway sensations sweeping through over the next year and TheatreBloom was so excited to share the news, we had to have a chat with Ron Legler, the President of France-Merrick Performing Arts Center at The Hippodrome Theatre. In this TheatreBloom exclusive interview, we chat with Ron all about the upcoming season and find out why he's so excited to hear about these incredible new shows that will be making their stops in Baltimore over the course next year.
Thanks for giving us a minute, Ron! We know things must be crazy busy with the new announcement! If you'll just give us a quick intro to yourself, we'll get underway.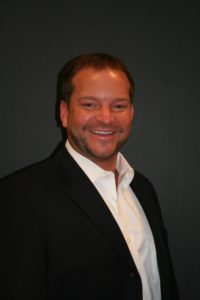 Ron Legler: My name is Ron Legler and I'm the President of The Hippodrome Theatre at The France-Merrick Performing Arts Center.
And how long have you been the president there?
Ron: Three years. And I'm super excited that everyone is super excited about this new season that we've just announced.
That's fantastic! How much would you say you love the theatre, Ron?
Ron: I love the Hippodrome! I have to tell you, it just turned 102 last November, and with the season you see coming up, I think we can honestly say that we are delivering the very best that Broadway has to offer to Baltimore. I'm super proud of the shows and titles that we've been able to secure. I think our audiences are going to go absolutely crazy over the season.
I looked at the season, and it looks phenomenal. There are a couple of tried and true titles that we all recognize, like The Lion King and The Color Purple, and then there are some newer ones. How do you think that will go over with the subscription base, and the city of Baltimore as a whole?
Ron: I have to tell you, we have a very strong subscription base and a very loyal fan base to The Hippodrome and I think they're going to dive right into this season. We start with Love Never Dies. It's coming in directly from Australia. This is not the West End production that played London. This is coming from Australia and this will be the first time it's ever played the United States. The Hippodrome will be the first theatre that it ever plays in and I think that is a very big feather in our cap. This is Andrew Lloyd Webber. This is the follow-up to The Phantom of the Opera. This is second version of the iconic love story between The Phantom, Christine Daae, and Raoul. We're going to find out what happens to these people. In Phantom, we were left with the chair being empty and the mask being on the chair. This picks up right from that point and we learn what happens next in that wonderful story. I'm super excited about that one.

Some of the new ones, like Waitress, I mean, imagine Baltimore getting Waitress the first year it comes out. School of Rock? Still on Broadway. An American in Paris? Just closed on Broadway. On Your Feet? Still on Broadway. We're literally bringing in these brand new shows. It feels very fresh to us. We're glad that some of the titles are not the traditional titles that you would normally see in a season.
The Lion King, the last time it was here, it was a complete sell-out. So we're super excited to get that back. This is the third time that that show has returned to The Hippodrome. It's always great for business, it's a great show for the community, and it's a great show to bring your kids to for the first time. We build a new audience every time it comes in. We're going to have 100,000 people through the theatre in a month, which is amazing and it's powerful. It keeps the union busy, it keeps the theatre busy, it's a lot of money into our community, which is the power of what we do. I'm very excited to be able to do that by bringing that show in this season.

Do you have a show in this upcoming season of seven that you're more excited about than the others? That you're just chomping at the bit for it to get here?
Ron: Well, the only one I haven't seen is Love Never Dies. I went to this conference in Miami last year and Andrew Lloyd Webber brought some video of it. I have to tell you, as much as Phantom sweeps you away and gives you that majesty and majestic feeling? It was like "Oh my gosh! This is so powerful!" I'm super excited to see it because I haven't seen it yet! I've seen everything else. The Color Purple had a clean run on Broadway, and I have to tell you that this version is just— Amanda— I can't even explain it. You know that term, "ugly cry" that is getting very popular now? This is that show. It's that show you can't help but be emotional in. It's so powerful, it's so moving. In today's world with all of these problems going on it reminds us of all these things we have to work on. I have to tell you, it just hit home like nothing else.
Do you think you've good variety in your selection this season?

Ron: I really feel like we've got something for everybody in this season. On Your Feet is just a fun musical. I mean the music Gloria Estefan is the music we grew up with. You know every song; you know every part of it. It's like Mamma Mia where you want to get up and start dancing. We figured that would be a great way to end our series and to start the summer. School of Rock, I don't know if you've ever seen the movie, but really there's a big message behind that. And it's saying kids have a voice and sometimes that voice comes through music and the musical instruments they play. It's really another great piece. It's Andrew Lloyd Webber. I mean this guy has Cats on Broadway, Phantom on Broadway, School of Rock is touring and on Broadway, and he's bringing Love Never Dies, he's pretty amazing. It's powerful stuff.
The Hippodrome has managed to procure two Andrew Lloyd Webber's all in one season, that's astonishing. But if that wasn't a big enough procurement, as a part of the 2018/2019 season…how excited are you to be bringing Hamilton to Baltimore?

Ron: You know, Hamilton is in a league of its own. I have to say, I've lived through Phantom, Les Mis, Saigon, Wicked, Book of Mormon, all those big mega-hit musicals. But there has never been anything quite like what's going on with Hamilton. It has gone generational. It has gone world-wide. The attention that the show has received, it actually saved the guy from getting pulled off the ten-dollar bill. I think Hamilton is one of the most famous non-presidents that we've ever had at this point. What's happening on Broadway is just fantastic and scary. I've never seen any show have this kind of wait where you just can't get tickets. I mean I've been connected with the industry for 25 years and I can't get tickets. I'm a Tony Voter, and I got to see the show, thankfully, but it really just is impossible.
I'm so excited to bring this rare opportunity here to Baltimore. There will be a lot of happy people and a lot of unhappy people. It's going to come and go. All I can hope is that we sell out quickly, and we can rebook it just as fast and get it back here again. This show will be popular long after you and I are no longer working.
What does it mean to you to be a grounding force for live performing arts and theatre in Baltimore City?

Ron: Like I said, with what's going on in the political world and with what's going on in our world, sometimes an escape is the most powerful thing you can do. I think we offer a beautiful escape. We offer a chance to have seven dates with the person you love, or a family member that you love, or a night out with your child, or a good friend. I love being a part of that. I think we're a bridge. We help people get away from a lot of bad things, and we give them an opportunity to come out and be in a safe place where magic happens. It's very powerful now more than ever.
We had a couple wonderful experiences this year. Our foundation, The Hippodrome Foundation, purchased a performance of Beauty and the Beast, and we gave it away to all inner-city school kids: 2,200 kids. It was the most powerful day I've had in my career of 27 years. The girl who played Belle, after she finished her first scene, she came backstage and started crying. She said, "these kids are hanging on every word I say." There was so much energy, and the waves of love— that's what we call it when you're on stage and you feel that magic coming over, it's called the waves of love— she was overwhelmed by them. She said it was her most important day as an actress to be there and perform for those kids. It can transform; theatre is transformative.

We want to continue to transform as many lives in this beautiful city as we can. That's our goal. That's why we have an entry-level ticket so that it's not all about black ties and galas. We have a $45 entry-level ticket. Our seven show package this year is $189. That's a little over $30 a ticket. And you know what it costs to do Broadway in New York. Our whole season wouldn't pay for a quarter of a Hamilton ticket. It's very important to us that people know we're accessible. We're for every person in every part of our community in every neighborhood. We're all in this together. When you can take a night and share a few hours together and be transformed to a different place? You're part of the journey; you're all part of the same journey. That's what I love the most about what I do.

You do have some absolutely amazing shows coming up this season. What would you say to people who are either long-time subscribers getting ready to renew or to new audience members who are looking for a reason to take that plunge and subscribe?
Ron: I'm going to tell you that I think this year we've already seen a very large uptick. The day after we announced the season we were up 200% on new subscriptions and renewed subscriptions from last year. We're a very small Broadway house, we're only 2,200 seats. The average touring theatre has on average 2,7000 to 3,000 seats. So we already have fewer seats available per performance. If you think you're on the fence, go ahead and do it now, get locked in. It's really the only way we can guarantee that you get seats to all these amazing shows. This week we've got Beautiful: The Carole King Musical coming in and playing? We're completely sold out. There might be a few scattered singles. Motown when it was through, sold out. Mamma Mia was here a few weeks ago, that was its fourth time through. It was completely sold out. I would just say make sure you plan for early. Get your seats early. Like Hamilton says, "You have to be in the room where it happens." If you don't plan early you're not going to be in the room where it happens. There are only so many seats and there are only so many days.

Another thing I want to mention; as we bring bigger shows like Waitress and other shows that are still playing on Broadway through The Hippodrome, we are seeing an uptick in false tickets and fake tickets. Be sure when you buy your tickets you're buying them from an authenticated source, like The Hippodrome Theatre's Official page for season tickets. Or come to the box office in person. You don't pay any service fees. You probably save about $15. Stop by in the afternoon and go have lunch across the street. And I know as shows get closer, especially Hamilton, we're going to start hearing the horror stories, so we want to make sure that people are only buying authorized tickets.
Why should people come celebrate and come enjoy live theatre at The Hippodrome?
Ron: The wonderful thing is that we're the only theatre in the state of Maryland bringing in nationally touring Broadway series. We have a historic past. We're creating quite an epic future when it comes to national touring Broadway shows. We also have wonderful concerts; we have wonderful comedians that come through. We do Broadway; that's what we're known for. But we all sorts of entertainment. Ina Garten was here the other night doing cooking, we've had Jackson Brown, Kristen Chenoweth, Idina Menzel, we all kinds of great stuff. Join our mailing list! If you don't want to see them all we have all kinds of flexible packages and things that people can do to give it a try. Tell me what your experience is like. If we can make it better, I want to try very hard to do that.  
For more information on how to become a Season Subscriber, click here.
To see what's up next at The Hippodrome, click here.