When you've got a song worth hearin' there's just one thing to do— and these sisters of Toby's Dinner Theatre most definitely have a song worth hearing! In the second installment of The Little Sisters of Toby's Dinner Theatre series, we're sitting down with nunsemble members MaryKate Brouillet, Erica Clare, and Rachel Kemp, to find out what it's like to be a nun in Sister Act.
Thank you ladies for sitting with us! A quick round of introductions and we'll get started.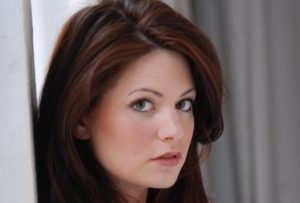 MaryKate Brouillet: I'm MaryKate, and the last thing I did here was Peter Pan in Peter Pan. I also swung for Hairspray over the summer and went in a few times. I was in Ragtime, and before that I was Martha Jefferson in 1776 and Wednesday Addams in Addams Family. And a ways back I was Eponine in Les Miserables.
Erica Clare: I'm Erica Clare. This is my fourth Toby's show and they were all this year in 2016. I did South Pacific, Peter Pan, and Hairspray.
Rachel Kemp: I'm Rachel Kemp and I play Sister Mary Celeste, one of the ensemble nuns. This is my ninth show with Toby's. I was in Hairspray and Peter Pan this year and I will be in the upcoming production of Christmas Carol over the holidays.
Did you two give your sisters names as well?
Erica: Oh yes. I'm Sister Mary Rita…kind of like Sister Mary Margarita…
MaryKate: I'm Sister Mary Bernadette. My grandmother, her confirmation name was Bernadette, and she really liked her, so I figured that would be a good choice.
What was the appeal to want to come out and do Sister Act?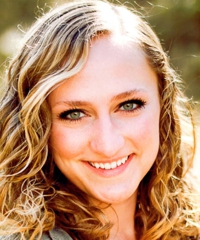 Erica: I first heard "Life I Never Led" and "I Could Be That Guy" and I thought both of those songs were so much fun. I knew I really wanted to be in the show after hearing those.
Rachel: I definitely wanted to be a part of it for the music. This was the one show out of the whole season that I really, really wanted to do.
MaryKate: I was really excited to be a part of a singing ensemble with challenging music. I was a fan of the music that I had heard. It's unlike anything I had done before and I'm a fan of the 70's.
Tell us what it's like getting to be a nun? Leaving behind your modern 2016 self and jumping into the 1970's cloister?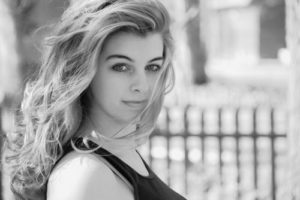 Rachel: For me, at first I thought I had to be very nun-like. You know, people think of nuns and they think they're perfect. But I realized that nuns are just people. They play soccer, they live normal lives, and go places.
Erica: MaryKate and I get to play prostitutes and nuns, so that's a big character change. But having gone to the Catholic University of America, I would see nuns all the time doing everyday things. I've seen nuns on ellipticals and on treadmills at the gym in their full habits. I've seen them playing Frisbee and eating lunch, you know, just being normal. It's fun because you get to bring a whole other life to these characters. They're just like regular characters, they have thoughts and feelings just like everybody else.
MaryKate: I also went to Catholic school in high school. I was around nuns all day. Getting to know them, like Rachel said, they're just people like anyone else. I think the hardest challenge for me— there are a couple of habits I had to get rid of. I know in a scene where we were ad-libbing, I said "Oh my God!" And I realized right away that I can't say that because a nun wouldn't say that.
That's a perfect segue into this next question, MaryKate, thank you. What is the biggest challenge you're facing in this production?
Rachel: The costume changes.
Erica: They were the hardest part.
Rachel: I think we have them down now.
MaryKate: When we're not on stage? We're constantly changing costumes all night.
Erica: I thought that this show would be easier choreography-wise than any of the other shows I had done this year? And that has been completely the opposite. The formations and the very specific hand movements as well as keeping everything perfectly in sync is way more challenging than I thought and it took a lot of rehearsal.
MaryKate: It's definitely a lot. It's kind of like show choir? But on steroids. It's a lot. It was a lot for me to learn.
What has working with Mark Minnick on this show been like? I know that you guys have all worked with him before.
Erica: I love working with Mark.
Rachel: I feel the same.
MaryKate: It's the same when you work with him. He's always energetic and he always expects the most out of us.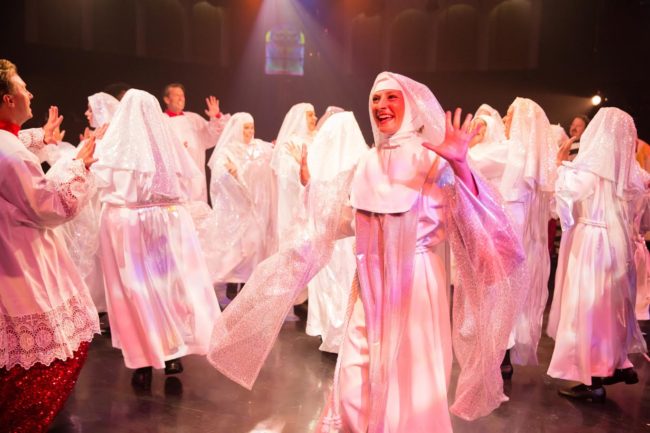 Erica: He has very high expectations but it's always nice because even when you take a step back for a moment to relax, you find yourself constantly pushing yourself, with him constantly pushing you to do your best.
Do you have a favorite song or moment in the show that really speaks to you or defines the show for you?
MaryKate: Oh gosh…I don't know.
Erica: I really do like "Bless Our Show." It's the first chance we really have to let loose, and we do it in our little PJ-wearing nun party. It's a nice moment, I get to connect with so many different nuns on stage and we get to be silly. It's the first time you really see everyone's personalities shining through.
Rachel: My favorite part is when I'm a fantasy dancer. I love the dancing and I like the costumes for that moment.
MaryKate: Those are all really fun moments but I love the end— and I don't want to say too much about it— but I love the end when Ashley (actor Ashley Johnson, playing Deloris Van Cartier) is singing "Sister Act: The Reprise" to us. She's looking at all of us and it is a very emotional moment for all of us.
What does "raise your voice" mean to you?
Rachel: Come out of your shell and just go for it.
Erica: And don't hold back. Don't be afraid. Just do your thing.
MaryKate: Yeah, I think it's kind of like that song, "The Life I Never Led." Live without regrets.
What is your favorite part about being a nun?
MaryKate: In the show? My favorite part about being a nun is not having to apply a lot of makeup or having to do my hair. Or feeling too bloated.
Erica: I like making nun ad-libs. There are a lot of times where we have to ad-lib quietly on stage. I like finding things that would be appropriate for a nun to say.
MaryKate: It is very limited.
Erica: It is very unlike me.
Rachel: I like the nun character that I've created for myself. She's kind of awkward. I think when I created her, she had a lisp, but I couldn't work the lisp in while singing, so she lost her lisp. But she's still fun and awkward.
MaryKate: I wanted my sister to have 70's glasses.
You three sisters, what is your one secular guilty pleasure?
Rachel: Sister Mary Celeste likes to paint her fingernails. Last week it was pink.
Erica: Sister Mary Margarita says "fuck" a lot.
MaryKate: Sister Mary Bernadette likes to tap dance when nobody's looking.
If you could be anyone in the show— race, gender, age, etc., not a factor, who would you be?
Rachel: I feel like everyone wants to be Curtis.
Erica: That's who I was going to say! His song is my favorite. I think being the villain is definitely fun.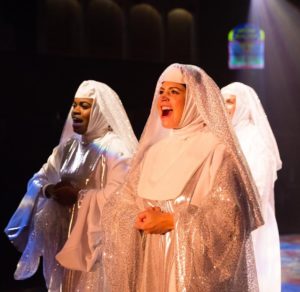 MaryKate: I think I want to be Russel's (actor Russell Sunday) character, what's his name? Joey! I want to be Joey. He gets that crazy number, "Lady in the Long Black Dress."
Rachel: I think I'd be Deloris.
What is it you are hoping people are going to take away from seeing Sister Act?
Erica: Before we opened, I was just really excited for people to see this show. It's just such an uplifting show. "Raise Your Voice" has such a great message. People deserve a chance to be happy and to walk out of a theatre smiling, and humming a tune.
MaryKate: Ashley is obviously fantastic and her singing is just unreal. But I think as an ensemble we're really a strong cast and we have a great sound. It's just non-stop energy and I think they can see that we're working hard but having so much fun at the same time.
Rachel: I'm a very spiritual person. I love the fact that it's bringing God and God's message to people who might not be expecting it. When Deloris sings "Sister Act" that touches me because she wants to go far but in God's eyes even if she's just here, she's doing enough.
What has being a part of this show taught you about yourself?
MaryKate: For me, this is probably my second time realizing this— with the first time being back during Ragtime— but just how important it is for me to stay healthy vocally, even in the ensemble. At times I think I'm almost working harder in the ensemble than I have in other shows. I think just the sisterhood of it all is what's really touched me, though. Being with such close friends, working with them, and having the same message in life as we have in the show it really means a lot to me. It's nice to perform with these people who are close to me and with whom I have such a close bond.
Erica: I think with this show, maybe even more so than other shows, I've learned the message that theatre can bring to people. You see some people come in here looking a little grumpy when they first come in, but then they just leave in such a great mood. It's really nice to see that your work can affect people like that. With this being such an ensemble show, you really learn to work with people and deal with everyone to bring that same message, and share the same sisterhood and spirit in our lives.
Rachel: I'm the Dance Captain for this show. It's taught me a lot about how to work with people. Finding that balance of trying to get Mark's choreography across and listening to everyone and trying not to be bossy while still being effective, that balance is hard. This is my third show as Dance Captain, my second time for Mark, so I'm still learning.
If you had to sum up the Sister Act experience in just one word, what would it be?
MaryKate: Fierce.
Erica: Fun.
Rachel: Sisterhood. I really enjoyed the all-women rehearsals. It was just the girls and it was really fun.
Why do you want people to come and see Sister Act?
Rachel: Because it's hilarious.
Erica: Because people will be singing. They'll feel like they're at a party just having a good time.
MaryKate: It's such a talented cast. Come and see this amazing cast.
Erica: Come see our show!
Sister Act plays through November 13, 2016 at Toby's the Dinner Theatre of Columbia— 5900 Symphony Woods Road in Columbia, MD. For tickets please call (301) 596-6161 or purchase them online.
To read the TheatreBloom review, click here.
To read Part1 of The Little Sisters of Toby's series, click here.