Theatres all across the Washington DC and Baltimore metropolitan area are popping up like daisies in the spring time. Musical theatre companies, companies devoted to the classics, new edgy fringe-based companies; every city has a few dozen devoted to each if not more. But Silver Spring, a cozy suburb on the outskirts of the nation's capitol proper, has a company that is truly unique. It's almost 13 years old and was founded by Artistic Director Kevin Kearney, who is only 24 years old. TheatreBloom takes an exclusive look at this fascinating theatre company by interviewing Kevin, and his Marketing Director Sarah Scott, to find out just what The Highwood Theatre is all about.
Thank you both for your time. We're very excited to be here with you to learn all about Highwood Theatre. If you could tell the readers a little bit about yourselves as a starting point, we'll go from there.
Kevin Kearney: So I'm Kevin Kearney, and I'm the Executive Director of The Highwood Theatre. I do—
Sarah Scott: Everything. He does everything.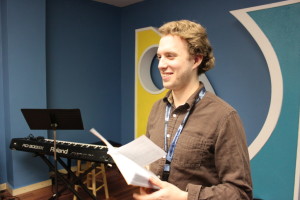 Kevin: In addition to everything, I do a lot of work with our Student Theatre program. I direct a lot of the student theatre productions. I work a lot with the student involvement for the organization in general, which is one of our big things. We have students who do all the tech for our student shows and for our professional shows, so I coordinate all of that. I also oversee everything else, from the student program to our professional shows. And like you said, I am 24.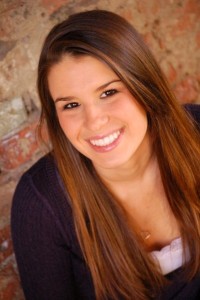 Sarah: I'm not going to tell you how old I am, but my name is Sarah Scott and I am the Marketing Coordinator as well as a teaching artist here at The Highwood Theatre. I do advertising, media relations, and I love it. I'm also a teaching artist so I get to go into schools every now and then. I'm working with Oyster Adams Middle School right now to help them with their musical Willy Wonka Jr. So I get a lot of that fun stuff, and it is so great. It helps break up the business side monotony.
Tell us a little bit about Highwood Theatre. Where it got its start, and how it came to be.
Kevin: So this is our 12th season. We first started in 2004 when I was in 8th grade. It really just started out as the place where kids who didn't get into the school productions could come and do theatre.  I was at one of the private schools in the area, and it was very, very competitive, audition based and just tons of kids trying to get in. I really loved theatre and I had been doing little shows for my parents at my house ever since I was really little. I had been involved in theatre forever so when I got to middle school and noticed this whole group of kids who loved theatre but couldn't get involved with it, we started doing these shows in my parents' basement.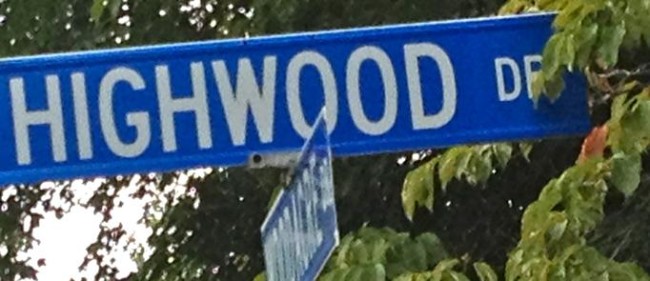 That's how the theatre got its name too. My parents' house is— was— well is, I don't live there anymore, so it is still on Highwood Drive. That's where it started. It slowly grew through my 8th grade year and through high school. It grew to the point where we were no longer just getting the kids who couldn't get into the school productions but we were getting kids from all over the place. Kids from my school, kids from other schools and it just took off. By the last show we did in my parents' basement, we had about 30 kids in the show, tech, or band and about 40 people in the audience for each performance. My parents' house is not humungous. So it was time to move out!
That was in 2011 when I incorporated it as a non-profit organization. It was specifically dedicated to student-produced theatre. We spent two years in residence at a private school in Rockville. We built a black-box theatre space there and we put on a full season. Students were doing everything from directing and producing to doing all of the tech and designing to acting in the shows. We continued to grow and outgrew that space.
We ended up here in Silver Spring. We were looking at a variety of different spaces and we found this retail space. We have the upstairs for storage and rehearsal space, and down here we have a black box in this store front. Of course, moving out we had previously had heavily subsidized rent at the school, so our expenses sky-rocketed. So we expanded from just student theatre to including adults. We did our first professional productions last year. We started doing school programs to really expand where we were going.
When you say you started doing "school programs" what does that mean? What all does that entail?
Kevin: Ok, so that's our "Highwood at School" program. We do everything from offering one-time workshops, to after school classes, to full-scale production assistance. Sarah is sort of doing that now, basically producing their show at Oyster, we have a musical director out at another school helping with their shows. Right now we have schools in Montgomery County and in DC. It's a nice mix and it's slowly growing. We started by working with one school last year and now we're up to six or seven schools this year. It's really broadening from just student produced theatre to community produced theatre.
We have students everywhere and we try to get them involved as much as possible. And like I said, now we're introducing the adult actors and using a lot more professional coaches and trainers. It's a really nice mixed atmosphere for artists to collaborate in.
How would you summarize the mission statement of The Highwood Theatre and what that means for the community?
Kevin: Ok so this is not really in our mission statement but our guiding principle has always been "Anyone can do theatre." We firmly believe that. Students or adults; anyone with any interest and any background can get involved somehow in theatre. Whether you're a science kid who wants to get involved with lighting and colors and all that sciency stuff, or an arts person who wants to paint scenery, or someone with an imagination who wants to help create special effects; whatever your draw is, we'll give anyone a chance to do theatre.
On top of that it's about involving everyone, growing this theatre community, and giving people responsibility. We want people to take ownership of their work. We're really pushing people to step outside of their comfort zones. It's so important to get people, especially younger students interested in theatre, working outside of their comfort zone. That's why we strongly believe in— especially with the students— giving them actual responsibility in these shows. Then they have no choice but to complete it, they have a whole cast depending on them. It pushes them a lot, but we do it in a nice, supportive way.
Sarah: It ends up still being really high quality. A lot of times people think with students building a set that you're going to get some cardboard boxes or something. But the quality does not lack in the least. Some of the things these students come up with are incredible.
How do you guys make the decision as to what goes into your season?
Kevin: It's a little bit different year to year, and the past few years have been very different even from each other just because we've experienced so much growth. We're still experimenting with the best formula for a season makeup given all the different things we have moving around. But the past two years we have picked a loose season theme that we have tried to fit all of our shows around. This year's theme is "The Human Network" so our relationships, our stories and how we interact and connect with each other. All of our shows are more than loosely, they're actually pretty well, tied to that this season.

Beyond that it's really getting a nice mix of the student shows, the professional shows, and a schedule that works well for our small space. Obviously we are limited with our space and our rehearsal space so that does affect what we select to some degree.
We do in fact do musicals. Actually most of our shows are musicals.
Sarah: Well, most shows at least have some musical element to them, even if it's not a traditional musical per say. Like Owls, we had our group of home school students adapt the Carl Hiaasen book Hoot, and they added music.
You guys reach out to home school students as well? How does that work?

Kevin: Yeah we do! We started it last year by just offering a production for them. It was very well received and of course we learned a lot by having the experience. The home schoolers do things a certain way, they're used to things being a certain way. We had to do a lot of adapting with our production process. We started that last year with the show You're a Good Man, Charlie Brown. And they did that and it was wonderful. But this year we sort of flipped that around. We said, "Ok, this year, you guys create the show." And they decided on the book Hoot, and adapted it and there it was.
We're coming up on our third home-school production, now this time we're back to a pre-written production, they're doing a shortened version of Much Ado About Nothing, and we have about 19 kids in that. We've made edits to keep it in an appropriate running time for students, but they're still using the Shakespearean language and original text. Now they're setting it in the 1920's, but doesn't everyone who mounts that show have a setting for it these days? It will be very interesting because it's young guys, this production is second through seventh graders. Again it's shortened, so it's only about an hour, but it's ages roughly seven to twelve doing Shakespeare. The home school kids are really great and they're really ambitious. Their parents are really supportive.
Sarah: It's a great social opportunity for them. I think the fact that it was a classic really drew people in. I had parents calling wanting to sign-up and it filled up so quickly. We had to put a cap on it because so many people took an interest. That was one of the big draws, they're learning a lot about Shakespeare and the classics in addition to these theatrical skills that we're teaching them, so that's a huge drawing factor for involvement.
Kevin: We try to do that a lot with our student shows. We try to bring in a different angle with everything we do. Like our current production of August: Osage County, which is a student production 8th through 12th graders. That show, for example, we're doing in conjunction with four local chapters of the Active Minds Organization. They are a national organization that has chapters at local colleges and they are all about raising awareness and reducing the stigma around mental illness. So for this production members of the Johns Hopkins University Active Minds chapter, and other colleges, are coming in and talking to the kids about how to more accurately portray the mental illnesses, how to deal with situations in that vein that might arise— like what to do if you ever find someone who is suicidal and all the things like that.
We're also collaborating with the National Association of Mental Illness in Montgomery County to start the conversation about these topics. It's really important to start these conversations with the students so that they can see theatre goes beyond just putting on a show.
Sarah: When we started talking about August: Osage, I thought it was very topical, especially given everything that's being circulated in the media right now.
Kevin: It's especially topical with the students. A lot of people's first reactions when they hear that we're doing this show with the students are "Wow, really? Can they relate to all that?" But actually students at that age group really can. They experience a lot of things that relate to all these topics covered in this show and it's so important to have that element of bridging the gap, which is why we work to bring these organizations into it. This isn't "subject-heavy" this is reality.
Sarah: It's less about it being heavy and more about de-stigmatizing it now. Everyone deals with some sort of issue. Either you're dealing with it, or you know someone who is dealing with it, or you have someone in the family going through it. Exposing these students to it at an early age prepares them to handle it better. It helps them learn from it, and learn how to handle the situation when it arises in the future and in their adult lives. They will be more equipped going into adulthood with these experiences.
Ok, so you have August: Osage and Much Ado About Nothing in the student line-up. The rest of the season?
Kevin: So actually we have The Importance of Being Earnest, which runs March 20-22, 2015. And that's our younger kids who are not in August, so 4th through 8th graders. That one is student directed and student acted. It's being done in its good old fashioned British Farce element. We've cut a page or two for time, but it's the original, not the musical, not some funky adaptation, just the classic.

Following that a week later is August: Osage County, which I mentioned is the older students. And that runs March 27-29. All of our student productions currently only run one weekend. We're actually trying to figure out a way to see if we can somehow extend the run of August just because there are so many people involved and there are so many people who want to see it, and we know it's already going to sell out. But generally the student performances are just five showings across one weekend. Friday, two Saturdays, and two Sundays.
Sarah: We burn them fast. They go hard and heavy straight out the gate.
Kevin: After that is Much Ado but there's a month between those two shows. That one runs April 24-26. Following that is Company, which is going to be done with an all student cast. We got some funding from Montgomery County for that, but we're using five or six professional coaches in addition to a director to come in and work through that one with the students. That will be in May.
Do you guys take a break for the summer?
Kevin: Nope!
Sarah: Who takes breaks for the summer?
Kevin: We have more! Summer is when we have one of our professional productions. This will be our second annual Open Source Theatre Project. Very simply, this project strives to make people reimagine and rethink their concepts of what a night at the theatre is. Last year, for example, it was an audience immersive murder mystery. We developed it at Flashpoint Theatre Lab. The audience was completely immersed in solving the mystery. They were going all around the theatre, picking up clues, etc.
This year it's still in development but it's going to take a little bit of a different spin as it has to be focused on the human network. It's going to involve some improv and some stage combat. Again another audience immersive experience, but very different from the murder mystery experience from last year. So that will open our summer and then we have two student musicals. One is our musical theatre intensive, which is a three week day camp which results in a production of…I can't say what show yet because we haven't signed the contract yet, but know that it will result in the production of a musical.
Then we also have our summer musical, which is our regular after-school summer musical. And that will be…well, I'm still deciding. I am thinking it's going to be somewhat of a smaller musical but I'm still exploring a lot of options. That concludes the season. Things start rolling again in September but our first show of the new season will not be until October.
Have you thought about your theme for the 2015/1016 season?
Kevin: Vaguely. Very generally? Our current thinking is that it is going to have something to do with Cabarets and exploring the artistic expression that happens in Cabarets and more underground performance venues. It is in fact possible that we may try to do a show with a similar name in that season. Who knows. We're not there yet. But it'll be about exploring the themes of the underground art scene and what it's like for those artists and performers who are off the beaten track.
How do people who want to get involved with Highwood Theatre go about doing so?
Kevin: You go to our website. And if you are a student, or someone who is under the age of 18, the first step is contacting us. A lot of parents will just call us or reach out through the website, and we will help you find the best place for your kid. Really the best thing I suggest for students is to go about getting involved with one of our productions. It's a crazy fun experience, you get to meet a lot of new people, and it very quickly immerses you into the world of theatre whether you've done it before or not. That is my biggest suggestion for students.
For professionals, we are slowly developing more opportunities for professionals to get involved besides doing productions with us. We have tried doing some free workshops and stuff like that. We're building those areas. Right now the best option for adults is to just come out and audition. We're not in a place to do huge shows for our professionals yet, thank you finances, but audition anyhow. Or just reach out and get in touch and see if you can become involved in other ways. We're always open to suggestions and ideas.
Is there anything else that I did not cover that you guys wanted to talk about in regards to the theatre?
Sarah: I feel like you covered everything, so I think we're in good shape.
Kevin: Come check us out. Please come visit the theatre. See the shows. Find a way to get involved.
For more information on The Highwood Theatre and their upcoming productions, events, classes, and workshops, please visit their website.