Well behaved women rarely make history. And for fourteen seasons Venus Theatre has been living up to that infamous quote. In a TheatreBloom exclusive interview with Founding and Producing Artistic Director Deborah Randall, we explore the brand new season of exceptional world and regional premier works that will be setting flight to the voices of women in the theatre. Entitled "Feral15" the season includes four new works to the Venus Stage, three of which are world premier productions.
So anyone who follows Venus Theatre on Facebook saw your post that the plays for Feral15 had been selected. Can you talk to us a little bit about the selection process?
Deborah Randall: For Feral15 there were somewhere around 200 submissions that I read through for consideration in this season. I do that in an incubator space of one month, usually but this time it was a little different. I did a call for submissions in the summer this time around. This was the first time that I've done it in two parts which made the whole process a little bit confusing for me, because I'm seasonal. I know that sounds ridiculous, but I have a "season" where I hibernate at home with warm drinks and about 200 scripts. So having some earlier in the year to read threw me a little bit, but I got through it.
It's really difficult to describe how it all came together? I knew that I was going to be using Claudia Barnett piece Witches Vanish, as the third show in the season because it's my show for the DC Women's Voices Theatre Festival. So with that in mind, and we had done a reading of Witches Vanish at the Kennedy Center's Page-to-Stage festival— we had actually gotten a standing ovation and people were just sobbing over the reading— this strange collection of things together. It starts with this mash-up of an e.e. cummings style poetry but with feminism in mind, and then there's an end-of-the-world vibe and there's this sort of— well, none of it was realism. I'm not really sure I know how to describe how it all came together.
Let's break it down show by show?
Deborah: That might be easier. Ok, so the first show is called God Don't Like Ugly and it's written by Doc Andersen Bloomfield. She's in Oxford, well outside of Oxford, England. She actually rewrote the ending for me. It ended with a suicide and I couldn't do it. I couldn't do the Night Mother ending. We can't keep losing these women. We have to see what happens when women live. Even with Thelma and Louise , victory means we drive off a cliff and die. There's so many stories like that out there already, Virginia Woolfe with rocks in the pocket, and she's dead. Every time you find a strong woman she ends up dead in her victory. So that's something that really bothers me. I still stage women who die, but it's like "how do we keep our women alive? We have to be able to see that strong women can find victory and live."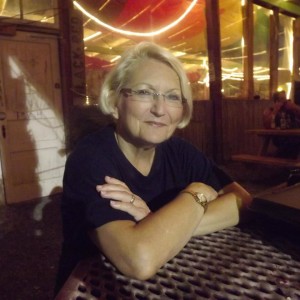 So I said to her "can we not have it end like this?" And I gave her my reasoning, there has to be some kind of hope or model for us to see that victory does not always equate to death for strong women. Doc rewrote the ending, and I'm incredibly grateful for her willingness and ability to do so. She was actually up all night, and rewrote it three different times. Within two days she sent me the new ending. 
If you read her bio, she was one of the founding mothers of women and theatre in Los Angeles. I just want to put that out there. Now, what this play is about? Bessie has a daughter named Esme. Esme likes to sing and dance so there's going to be a porch and a car, or a part of a car- that's going to be a challenge in this space because I'm going to have to find a car and chop it up. Or create a car. Esme is mentally challenged but she's a twin and you don't know what happened to her sister. And the play opens with it being Esme's birthday and Esme wants birthday cake. A stranger arrives and that's when the themes of domestic abuse float their way in. It's a beautiful piece. There's a choreography and a movement to it—
You are the only person that I know who can say there is a beauty in domestic abuse. You find the beauty in surviving the experience and you don't treat it like a taboo that's meant to be swept under the rug. 
Deborah: Thank you so much for that. These women aren't stupid; they're seduced. That's the beauty there in that seduction. Here's the thing about our playwright and this particular show. Doc has been doing this for a long time, she's been around. She's my veteran of my four writers this year. She's on the other side of the pond and she will be flying in to see the show when it goes up. Doc is really interesting to work with because she specifically writes roles for older women and that's very important for her. 
We talked about how to cast Bessie, and Doc was really clear about her having to be an older actress. That a younger performer who can play old won't work. She clarified that Bessie isn't ugly, she's just weathered. Older and has seen the times. Time has really handed it to her. She can be older but she cannot be younger that's crucial for her to function in the story.
Why did this show appeal to you for season 15?
Deborah: It's the craft of the writing. It's very taboo. I guess a bad director could direct this like a bad version of Nell. With Jodie Foster? And that would be just not fun and I don't think this is meant to be that. There's an honesty to it and the characters- you would think they'd be two dimensional because they're so heightened, but they have so much depth to them and they are so weathered. They've been here so long that it almost feels like Beckett or something…they're just waiting.
But then Esme- she likes Motown and she dresses up in costumes and the way they fill the void is really beautiful. Now Esme is supposed to be in her 30's but I've cast a 20 something- and no, not all my roles for the whole season are cast yet. I have auditions coming up soon, but I did try to have a Venus anchor in every show. Cathryn Benson is playing Esme. She was in last season's production of We Are Samurai. She was at the front of the show with the cat shrine. I gave her this note during Samurai and I said to her "I want you to play out the war of samurais using only the meows of cats." And her response was "Thank you. Thank you." I couldn't actually believe that was her response. Did she just thank me for that note? She's so much fun for me to work with so when I read this script and started visualizing it, I really felt she'd be the perfect fit for the role. 
This show is a four-character show. The mother Bessie, the daughter Esme, then a stranger who comes into town and then "the man" and you get confused a bit by his existence. Is he rally there or is he memory? He becomes different things and I think Bessie starts to see things that aren't there so maybe that plays into his existence. You find out that the crazy one is really the one who actually knows what's going on and she does direct addresses to the audience and the sane powerful one is out of her head. You would think she had it all together…but no. I love that flip. And that show is our season opener. 
It's going to have mostly traditional staging, nothing like Samurai from last season. The puppet element of God Don't Like Ugly, because the unifying through line this season is the puppets- is going to be more elemental than actually puppet. Esme has a box of dress-up clothes and in the end there's this big ritual where she becomes a Black-Widow spider, so there will incorporation there on that level. 
Esme's character is hilarious. It's so funny; really tragic and so sad but at the same time it's hilarious. 
Where is this through line of puppets coming from? 
 Deborah: It's intentionally bringing in an element of play in worlds that are intentionally dark. There's that great Helen Hayes quote of the thin line between mobility and immobility. That's the thread; the puppets keep it playful no matter how dark it gets. This play is sort of the dark story that they live and you can't really look at that story for too long without really pitying these women. But then when you find out how they play together and how they interact, how they have life inside of life, that's where the arch of the puppet threads in. You know, it's the Grimm tales. You have to have that element of whimsy and play otherwise it's just a brutal dark story. 
So that covers the first show of the season- the second?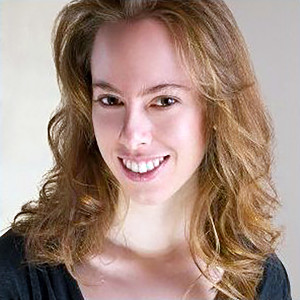 Deborah: Dry Bones Rising by Cecelia Raker and she's from Boston. She's a graduate from Harvard. You know I find out who these women are after I select their plays. I try to read through the submissions as blindly as possible. I mean get names but I don't look them up or find out things about them until I've selected the play. Now with playwrights who I've produced in the past, obviously I know more about them going in, but for the most part I try to pick them openly and objectively with as little foreknowledge of the playwright as possible. 
So in terms of Cecelia she's more of a- what did she call herself- she's a deviser. She's younger. She's really into process. This whole play is a poem. It's like an E.E. Cummings poem. Except it's Armageddon; it's the end of the world. And the room is just mud and trash. You hear sirens and you see smoke in the distance and there are just two kids— a boy and a girl— and they have to figure everything out. 
This is a two person show for the moment. Cecelia doesn't know yet. She might bring his mother back to life. I told her she could keep developing the play for a while, so she's still writing it. I gave her a date where she has to give me the final draft that I'm producing, but up until then she's still editing and reworking it. This is her first fully produced play. So coming fresh off Doc's play to her play it's like two completely opposite ends of the spectrum. Basically that idea, it's so beautifully written and it's so simple.
The boy is the poor one. In Cecelia's mind it's very specific as far as setting. It takes place in the Middle East but in my mind it's not at all, it could be very regional. The boy is less wealthy and the girl is more privileged. Ann Fraistat is playing the girl. I love the way she works with poetry. So the boy in this play basically wants to go back to the way things are. That they have to follow the rules, they know what the rules were so they have to go back to them. But they're stuck. How do you adapt when you're the last two people on earth in Armageddon?
They're doing it a little bit in rhyme and in kids' speak. The girl builds a golem out of mud and creates a creature and breathes life into him. It's sort of talking about God in a sense. It looks at how we control our own worlds verses God controlling our world. All of these really big issues are coming up in this really simple way. And this puppet- the golem- is flipping around and totally relying on her for life and death and he tries to be everything to the girl. 
It's a very difficult script to describe but it's just so masterfully done. Cecilia kept saying to me "I know it needs work," and I said to her "But I chose it already." I feel like if she wants to keep working on it, then I'm going to let her. There's a point where the girl in the play is scrubbing the tattoos and the numbers- and that's echoes of the Holocaust- you just get some really intense stuff, and I liked it as it was, but if she has more to give, then I'm all for it.
This is definitely a two character show, right now, and a puppeteer for the mud man. He's going to be big. When I told her I wanted to turn him into a puppet she said she never thought of that. She thought it was going to be an actor moving around. I think if it's a puppet we can actually build him out of junk. The boy has to scoop his mother's eyeballs out and put them into the puppet. So I think the mother is going to have to be a puppet too because otherwise we enter into gore. I don't think that's the form for this. Every conversation I have with her seems to spark new ideas and end up being worked into these revisions so this is going to be really exciting to see where it all ends up. 
So that's the first half of the season. You're dark over the summer because Venus hosts a summer camp for children, right?
Deborah: Actually yes. But this year I think we're going to try and do something a little different with that. I have about three scripts that I have set aside in a file somewhere because they are just so important. Mostly about historical women that you just don't know about- like one is about the WASPS the women that flew in WWII. And a little part of me is thinking about doing a production with my summer camp students. They know how to do the rest, especially the older ones who are tweens- it's a great opportunity to give them a script and let them get off book and let them do a play. That's what they really want to be doing. I'm not sure how that's all going to work out just yet because I haven't really worked out the kinks of that? But camp may take a turn toward that this year. I need to get that moving pretty soon if that's what's going to happen. But after that we go into Witches Vanish.
So that's the page-to-stage from The Kennedy Center reading, third show of the season, written by Claudia Barnett?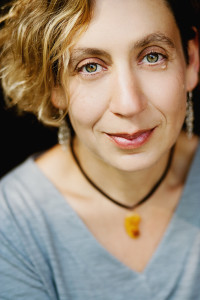 Deborah: Yes. The three witches from The Scottish play. In a series of stylized, highly visual vignettes employing puppetry, poetry, and surrealism, the weird sisters from Macbeth explore the stories of women who disappear whether by choice or force. Inspired by history, astronomy, and Shakespeare. It includes stories of all sorts of missing women, those we recognize and those we don't, I think Amelia Earhart is in there. It started with Juarez and all the girls going missing. I'm trying to bring Elizabeth McFadden in, Neil McFadden's wife, who's a great designer.
Claudia has developed this play at five different theatres around the country. It's a lot of vignettes and it's three witches from the Scottish play and there's a big cauldron and just puppets. I think what propelled her for that piece was Juarez, Mexico when all those girls were just disappearing. It just sort of threw her into this place of asking "why do girls and women just vanish?" And that they're disposable and suddenly just gone. So there's this part where they're just speaking the names of just hundreds of women that have gone missing. It's got this power; it feels like there's a ghost in the room. I do that a lot, the ghost in the room so that's really cool. 
You would need a fly space to do this as it's written and clearly we have no fly room. I'm seeing the cauldron, but I'm also seeing this idea of a factory with gears turning and clotheslines moving. So it's like a mini fly space that would be very visible. This play has dolls hanging and dropping and they lose their eyeballs–
You have a lot of eyeball losing this season.
Deborah: Yeah, I do. I think I do. It's all part of the darkness and the element of play. So anyway, back to making Witches Vanish work, I need rigging to make all of those visuals work and I'm really hoping Elizabeth can step in and make that work for me.
This is going to be such an awesome piece. It's the three fates and they're going to be in cocktail dresses and they push brooms and they just manipulate the whole world. They're not always nice. They can be really mean. It's honest though, fate isn't always nice. I want to work with Neil on that sound design because all of the voices that it will need, to me are very important. When we read it at The Kennedy Center I played drums for it. I really don't want any white girls on the stage for that production so right now I have no anchor for that show. I need women of ethnicity for this show. These women that have gone missing are from South America. I'm putting white girls on for the rest of the year. That was one of the hits I took last year that I didn't have enough ethnic diversity on my stage. And I usually do. So I really wanted to make sure that was incorporated this year and I think this is the show for that. I really want a whole different visual than you would think. 
I think this show has to be ethnic focused. The double minority thing makes you extra disposable. I'm not saying that we as Caucasian women don't deal with that disposability as well but I feel like it's heightened for women of a minority race. These stories we're talking about are their stories. I would rather see minorities take on the role of a white person than a white person take on those traits. I think they're powerful roles and I don't want to just chose an ethnicity because it's a throwaway character? I want power in it. 
The three actresses that I'm going to end up with will be playing everything. They play all the characters, they will be the puppeteers they will be everything. The whole world is driven by them and they become 30 different things and characters. 
That covers shows one, two, and three. What do you close the season with?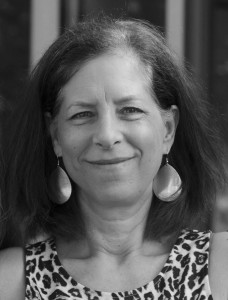 Deborah: A play called Raw by Amy Bernstein and she's actually done a lot of work at The Strand Theatre up in Baltimore. She's in Baltimore, she's close by, and she's helping me with some edits now. This story takes place on a farm. The main character is a documentary-shooting giant cow. 
I'm sorry, Documentary-shooting giant cow?
Deborah: Yes. Named Caroline. It's about raw milk. But you see it through the cow's perspective. And Katie Jeffries is playing the cow. So the cow is pretty pissed off. You get to see the farm family, the dynamics of that family and how they're trying to save the farm. But Caroline lost her mother because somebody dropped a rusty nail and they just don't care about the cows. They just care about their money. It's a way of talking about humanity…through the eyes of a cow. The cow takes the attitude of "they don't care about us, these bipeds, so they deserve what they get." 
It's a hostile cow. But she's also very sexy. And she'll probably have a "go-cam" strapped to her. We're going to have screens everywhere for this show, I think. Hostile sexy cow. That's how we're ending the year. 
You start your season with something that sounds very realistically based–
Deborah: As realistic as this year is going to get…but it's heightened at the end of that play, there's a spirituality that presents itself and there's a conjuring and all that stuff. It feels a little Tennessee Williams if you're going to try and compare it. So we start the season with female Tennessee Williams and we end with a hostile sexy cow. And we cover witches and Armageddon in-between. 
What is it, other than the puppetry through line, and your company's mission statement of setting voices to women in theatre, that is bonding these four shows together in this season?
Deborah: They're dealing with really dark issues. When I write out the topics it looks really heavy. The first one we're dealing with domestic abuse, if you have to strip it down and label it, that's what it is. The second show we're dealing with the end of the world. The third show deals with women being vanished- raped, murdered, killed, and gone. The fourth show deals with the industry and the way that we exploit industrially an just kill each other and we don't care what we kill as long as we get that product at the end. 
Each of these is really dynamic in terms of making a very clean point. The way that they do it is just so colorful that I feel like because of the puppets and because of the color we can really talk about it and we can really explore it. These topics can maybe talk about them for five minutes and then it gets too explosive and you have to diffuse it somehow. Instead of that- we have the audience laughing at a cow. What? Oh, there's a girl that's out of her mind going "stranger danger" and it's hilarious. And then you realize you're laughing at someone who's handicapped. It's the power of comedy. 
You named the season Feral Fifteen. Aside from the gorgeous alliteration in the name, you're looking at the fact that the world feral denotes a very wild and possibly rabid connotation. How does that fit with these four shows? 
Deborah: These plays are wild. You're not supposed to stage these kinds of shows. They're really outside of the safety of the normal stage. Somebody asked me this- and it took me back to the suffragettes- this idea that they kept this card catalog on capitol hill and they knew all the senators and they knew their first name, their favorite place to vacation, their pets and their pets' names, their wives' names, their kids' names, so if they happened to come across them on the hill they could say "Hey, Bill, how's Sally and how was your skiing trip and here's a bone for your dog named Phil." They worked inside of the boundaries in very complex ways. They studied this stuff. 
Then came the women from England who said "no, listen! We're going to get a hot air balloon and we're going to balloon over Parliament and we're just going to drop shit on them. And then we're going to rip up their golf course and in it we're going to write "No vote. No golf." that's how it's going down. And once they got feral, once they went outside of the cultural convention, the societal and socially acceptable way of being, they got noticed. Well behaved women rarely make history.
The first play we have this wild child, you can't tame her. They put her on a leash. They try but you just can't tame her. And then in the second play you've got this mud man who can't be tamed. All the other characters are trying desperately to be civil. And then you have these witches who will eat you. They will eat you! And then with the cow she celebrates the end of mankind and blows up the farm. She peaces out, you know, "bye! Later! Good luck!" So that's how it's feral. It's forbidden and it's wild and it doesn't apologize. And each of these shows do that. 
Slightly off-topic, the way I've eked the months into the schedule, it completely opens up December. So we might be doing a holiday show for the families this year. I don't know how that's going to work just yet though. But Venus now has the potential of two or three projects happening outside of the four-show season, including the Page-to-Stage event at The Kennedy Center. And then hopefully the summer camp production and this holiday things. 
You have 15 seasons under your belt as the founding and producing artistic director here at Venus. What does that mean for you?
Deborah: It's really emotional for me to talk about that. It's only because so many people have supported me, especially my husband, and the artists that just bring such an A-game, that I'm able to do what I do. I feel very fortunate. I just get really emotional. It's just really honestly given me my life. I mean I could do without the poverty, we struggle too much but everything else is just so wonderful. I'm just really grateful. You know I tell my husband that I can't believe I'm still here when other people have fallen it just seems so unreal. 
I think it's just a part of who I am. It goes personal and it goes professional. Finding that line and being able to talk about it; it just makes me who I am. I'm writing my memoirs, my choreographer actually dreamed twice that I was doing that and then all the sudden I started doing it. Just talking about my own life and my own history has really helped form this for me as well as this has helped form my life. 
I come from a dark place. I come from a place where I was abused. I am an incest survivor. I was locked in the room from the outside as a kid. I was suicidal. All I had was my imagination. So it saved my life. Bud Stringer, who was my high school drama teacher, when I got the proclamation from the city of Laurel, he came and I got to hang out with him. I wasn't allowed to do shows in high school because I wasn't allowed to stay after school until I was old enough to drive myself. But I took drama class for three years in high school. Bud was always my teacher and Bud taught me a lot. Bud gave me a life line. We had this one exercise which was called "build a costume from junk" and I had just been reading Medea, which was really comforting to me because my mother was so abusive. I realized that it was archetypal, now I didn't have that word yet in my vocabulary, but reading it made me realize that there were mothers out there who would throw their children off cliffs. This isn't new, this isn't personal, I'm not alone, and I don't feel as isolated anymore. So I built this costume by cutting out all this black fabric and gluing all this stuff together and went to school as Medea and Bud was like "I've never seen anything like that." 
When I could finally drive myself to school, senior year, I was too afraid to audition for the first show. I worked with Wendy for seven years in one-on-one private sessions of Alexander technique to get all of that out of me. But I finally got geared up to do a show. I find out that it's this student written musical. It's KGB and there are only two females in the whole show and one is a cafeteria worker and one's a mom. I remember going to Bud and shouting "Bud! These are not my types!" I was exactly as I am now, all vigor and passion and I told him. "This is screwed up! These are not my types! I came to audition and there's nothing even here for me to audition for!" To which Bud said "you have to go to the writer's meetings." I had no idea what he was talking about. So Bud taught me to go to the writer's meeting and fix it. So I did, and by the time we opened there were 35 female roles in the musical. And I ended up playing the Cinderella main character. 
Having that experience- with that blazing passion for change? It was the only way I could survive. It was the only way out of the darkness. For me it's a different experience. This is why I live. This is what I live to do. If I can come here then I can do this. And it's been like that ever since then. When I went to PG Community College, next thing you know I was president of the drama club resurrecting the experimental theatre program, staging things on stage. No matter how bad things got I always ended up at the theatre; it kept saving my life. 
The first thing it did was it saved my life. Then it gave me my life. So this actually is my life. This is what I do. That allowed me to connect with other people of all ages; children and adults and bond with them over this. That's how I'm here just working a million other jobs and learning as I go. It's a survival instinct because it's been saving my life and it is my life. I don't know how to talk about it because it's still a journey that goes on for me. I think hitting the 50th play produced last season was really significant. It was an accomplishment. I don't have to be afraid. I don't have to be scared. If I stop tomorrow I'm standing on a mountain of accomplishments that I'm really proud of. I don't have to prove myself to anyone. I just get to do the best work I can possibly do. 
That's where I like to be. I want to be able to eat and possibly come home to my house at night and it have heat. Basics. So that's this new chapter that I'm entering now; how to keep doing the best I can do and still fulfill the basics. I'm expanding my board of directors and bringing in new designers in the hope that it grows into a true legacy. Last year I did away with the role of stage manager, and it was a really great experience. It makes everyone really invested. You cannot check out- so it builds a team like positive peer pressure. You can't let each other down because you only have each other. There's not this triangulation, there's not this third party and it builds that bond extra strong. 
These shows have huge impacts on the performers and designers lives. And I get asked all the time "how did you get me to do that?" It's the process. And you just have to trust the process. And we're able to do that here because the bonds we form with one another are so strong and we do all trust each other and it is a safe creative working environment. Maybe that's what I'm trying to say; 15 seasons has brought that bond forward. 
What is it you hope that theatergoers take away from seeing the shows in Feral 15?


Deborah: I just hope they play even through the darkness. I just hope they continue to find the spark, and the light, and the playfulness, even in really dark times. There are really dark times going on, there's some bleak news in the world. I feel like I don't want to retell a dark story and just feel sad. I think we already feel bad about a bunch of stuff. So how can we get back to the play? How can we get back to the laughter? How can we get back to the spark that is kind of wild, that's not contained, that has it's own rules and laws that it lives by that drives us in our lives individually and collectively. How do we just celebrate that in the face of darkness and adversity? How do we just stay really true to who we are and keep driving through and find like minds and keep pushing the whole thing? That's what I want people to come away asking when they see these shows. And I think these shows will help people to find answers to these questions. 
For more information about the full Feral 15 season, visit the Venus Theatre website.