Move toward the darkness and embrace your inner Addams! In a three-part family interview series, the readers of TheatreBloom get to go in-depth with the "living", "dead", and "undecided" members of Kensington Arts Theatre's production of The Addams Family musical. Find out what it's like to be normal, what it's like to be an Addams, and read some of the cast's "full disclosure" confessions! We start with the clan of the living, let's meet the Beineke family!
Let's start with introductions to the Beineke family, tell us who you are, who you are playing in the show, and what you've been doing on the stage in the last year or so where the readers of TheatreBloom might have seen you.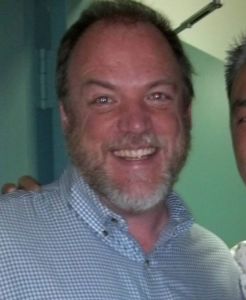 Chris Gillespie: Hi, I'm Chris Gillespie and I'm playing the part of Mal in the Addams Family. I was in Spring Awakening and played all the adult men here at Kensington Arts Theatre. It was fun. I was also in Sweeney Todd at Little Theatre of Alexandria as Judge Turpin. I'm trying to think of recently what else but that might be it.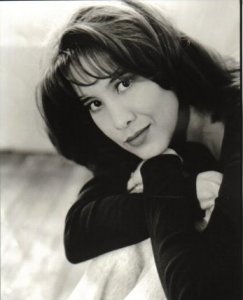 Lisa Carrier Baker: Ok, I'm Lisa Carrier Baker and I'm playing the role of Alice Beineke, Chris' wife and Ryan's mother. This is interesting because this is my first show in four years. I took a break from being on stage. The last show I did was Falsettos on stage in Washington and I played Trina. It was great; we got a Helen Hayes nod and all that good stuff. It was really fun and we loved it, this tiny cast of seven. I took a break because in 2012 I started a foundation called DC Actors for Animals. A friend of mine introduced me to Bernadette Peters who does Broadway Barks and I started a chapter here called Beltway Barks. The theatre community has really come out to help and worked with the rescue community to help rescue these animals and Beltway Barks just had its second annual event and we had a lot of animals adopted. That's really where I had a lot of my energy and focus over the last four years, getting this foundation up and running.
So now that it's been established and we're doing all these big upcoming events and we're feeling really confident with a lot of backers and support I'm able to take a step back onto the stage. It's been really great to be back and especially for such a fun show with such a great cast.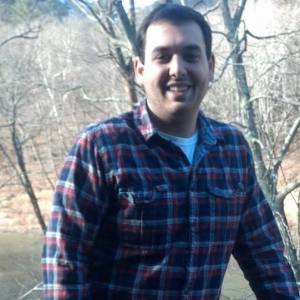 Ryan Burke: Hello, my name is Ryan Burke and I'm playing the role of Lucas Beineke. In the last year or so I graduated from American University so a lot of my shows have been through them. The last show I did was Rent and I played Roger. My last show at Kensington was Next to Normal and I played Dan.
What is the overall draw to want to be a part of this weirdly insane creepy kooky musical?
Chris: I guess with me, I was contacted about the role. I showed up and auditioned for it and just got the role. It really wasn't on my radar. Actually, I teach high school and I was initially considering putting on this production with my students but I'm glad I didn't. It would have been an Addams overload. This has been a great experience for me, it's been really nice to be a part of this production. So maybe next year, we can do it at school. We'll see.
Ryan: It's really exciting because it's the first time it's being done in the area. I'm really excited because I'm really close with Craig Pettinati, who is the Artistic Director of KAT and he's directing the show. He was telling me how all these things are going to happen, it's going to be state of the art tech stuff for community theatre. We're setting the bar pretty high because I know that there are a whole bunch of theatres who are going to be doing this show over the next six to eight months, so that's pretty exciting in itself that we're the first ones who get to do it and everyone after us is going to have to find their own way of making it awesome. We sort of had that with Les Miserables last season we kicked it off and then everyone else did it. So when Craig started talking about this show, he just got me really excited because he was so excited. He made it sound like I really couldn't miss this chance to do this show. I'm really excited that I'm doing it.  
Lisa: It's funny how it happened because I worked with Camryn, who plays our Wednesday, at Montgomery College Summer Dinner Theatre this past summer during their production of Les Miserables. I'm the Managing Director and Music Supervisor of that theatre program. I was talking to Camryn and I had some auditions with a professional company because it was time for me to get back on stage. I was ready to be back on stage, my schedule was all worked out but then the further I got into those auditions the more I realized I would have to quit my job in order to be able to do shows. I teach at American University and Montgomery College and I have students at home. I'm not willing to do that. Someone said, actually it was Camryn's mom, "Addams family are having auditions up at KAT" and I couldn't believe it.
I had seen Ryan previously in KAT's Next to Normal and I was just blown away by the production. It was so great and I could not find enough nice things to say about it. KAT just seems to amass talent. Every single thing I've seen there has been incredible. Every person who's ever worked with them has just raved about how wonderful it is to work there. Everybody raves about Craig and about what a great director he is. I had never auditioned for them, but I knew a lot of students and adult friends who had worked with them and just loved it. I actually couldn't go to auditions because I was out of town that weekend so I wrote to them and asked if there was any way I could be seen. And they were having a day where people who couldn't make the initial auditions could go, so I went that day, and I got called back, and I went through that whole process and here I am. I'm so excited to be a part of this. It has been such a wonderful experience because everyone is so talented.
Ryan: It's so true, all the way through from leads down to the ensemble. It's very well rounded.
Lisa: What I loved and respected about Craig was that he knew exactly what he wanted from the cast. Chris and the girl playing Morticia came on quite late in the process because he hadn't been able to find what he was looking for. He kept having auditions for those roles because he hadn't found exactly what he was looking for until he found Chris and Laura. He did not settle.
Ryan: That's a Craig trademark. He knows exactly what he wants and he will not stop until he finds it.
Lisa: We all respect that so much that it was ok that we didn't have all of our leads in place right away. You know a week or two of rehearsal had gone by and we still didn't have a full cast. But we knew that it was going to be ok, because we trust Craig. We knew that he knew what he was looking for. So we were so excited when Chris joined us as Mal and then when Laura finally joined us as Morticia. It was great to finally all be together.
You guys are playing The Beineke family which is not based in the Charles Addams lore. The Addams family members of course have normal neighbors that come and go throughout the various incarnations of the series, but this is a little different. What is it like getting to play 'normal' against this very dark, well-established world?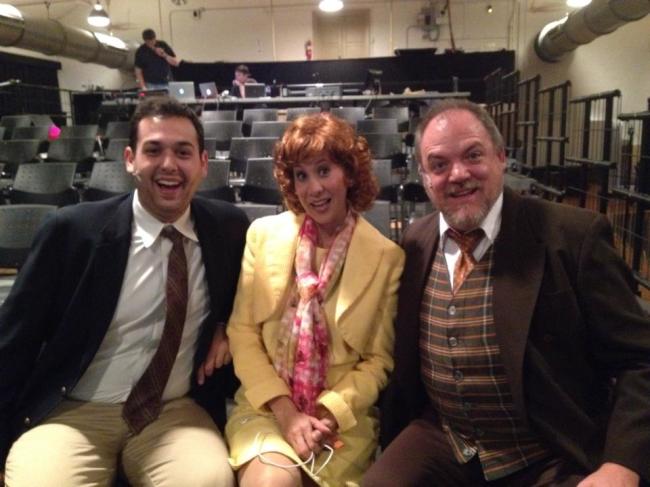 Ryan: It's kind of cool because there's no standard that people are going to look for with us. When they come in and see Gomez Addams, they could have followed this character's saga from the original cartoon strip right up through this incarnation in the musical. They're going to look for some of those trademark things like the mustache or the sword, and the accent and his jokes. Bobby has a lot on his shoulders with that but for us we get to create these characters in opposition to their characters. For as extreme as they are in their darkness and unusualness we get to go in the opposite extreme which is just normal.
Lisa: At some point in the show you start to realize that the Beinekes are not your normal family. They have a lot of secrets.
Chris: Those secrets get pulled out from meeting the Addams and being a part of that whole experience. It kind of changes us a bit too.
You all sound like you have a familiarity with the Addams, do you have a favorite character that sticks with you from any of the incarnations of the series?
Ryan: I've always loved Fester, personally. Fester is just that much more different from the rest and they're all already pretty different from most people. I think that his character is a "don't judge a book by its cover" sort of thing. The rest of them look fairly normal except for him. He's drastic. Well, except for Lurch because he's like eight feet tall and probably dead, but that's another point. Fester has no hair on his body, he's freakishly pale white, and there is no gender specificity with him. He was always delightful, like the nice monster. So that always tickled me. But after watching Bobby do his Gomez shtick on stage, I think Gomez is my new favorite because just— it's just Bobby. So I think Gomez is now my favorite.
Lisa: You know to be honest I have to admit that I had never seen an Addams family movie or TV episode until I started going into the callbacks for this. It's funny because my husband was obsessed with them and he knew exactly when on television you could find the reruns. He started recording them for me because initially I had been called back for Morticia and Alice, so I was quickly trying to learn about Morticia and figure out who she was. Mine has to be Morticia because I love her calm reserve and how in control she is. I love that she's just so quick with a wit and I love how dry she is. I love that in her. In that dry wit she's hysterically funny without even trying to be.
What drew me to the show was actually not the Addams family story but the Andrew Lippa music. I love Andrew Lippa so much. And all of his music that he's written, I just love it. That was what excited me about the audition, getting to hear and be a part of his music.
Chris: The character that I've always related to was Cousin It. I love him. There's something sexy and mysterious about him. I was just mesmerized as a kid and I would just watch him and wait for him to show up and when he did it just made my day.
You guys are the "normals" so what are you bringing from your personal lives to help normalize your normals in this not-so-normal situation? Alice has her rhyming thing, Mal's very uptight, Lucas is stupid and in love; can you guys relate?
Chris: For me my character is uptight and tries to be in control of everything which is not me at all. So this is a very big challenge for me. I teach high school and I teach theatre. In those moments of tech week where everything gets out of control and insane because I've let everyone do whatever they wanted to do up to that point to bring a show together, I start feeling that "oh my God what the hell have I done?" and I try to draw on that moment of intensity to inspire Mal. I recently discovered that I am apparently not at all connected to Mal's secret past life? The music group that they talk about— which I won't mention because, Spoilers! But I have no idea who they are. I'm going to have to do some more research, although from what I understand they are a fairly popular rock band from back in the day. I've never heard any of their music.
Lisa: That's hilarious because my real life husband is obsessed with that group. He is obsessed with them! He's a— well I can't say it. That band has a groupie name for those that are obsessed with their music and my husband is definitely one of them. He's also a Phish-head.
Chris: What's a Phish-head?
Ryan: Phish. The band Phish? Fans of the band Phish. Super fans. Obsessed fans.
Chris: I need to take classic rock 101, apparently.
Lisa: You walk into my guest room and there are 25 Phish posters all framed. Same with the "band that shall not be named." So when I read through the script and discovered that Mal used to be into "the band that shall not be named" I went "Oh God, it's everywhere." I've kept that from my real life husband. He does not know yet, so I can't wait for him to come and see it. He's going to die when he sees it.
Chris: I was google-playing it on the drive up here today trying to get in touch with "the band that shall not be named." And I just kept hitting 'next' because I just don't think I get it. Or I don't like it. Yeah, I don't think I like it. Maybe I just haven't found the right song from them to connect to. I've got to find something to help bring out my inner rocker dude.
Lisa: See Alice doesn't have the rocker thing; she's got the poetry thing. And I don't even think it's so much about normalcy for her. What I've figured out about Alice is that I'm strangely connected with her. I feel like the rhyming thing is a defense mechanism. It's a tic. She's trying so hard to fit in. When you get around people who stammer or clam up or fidget when they talk, it's their nervous way of handling that situation and that's her nervous way of handling that situation. Her relationship with her husband is on the outs, they do not get along. It's actually revealed in another version that I've seen that they actually have separate bedrooms. They're not married anymore, basically.
And I think that Alice in going to see this family is much more open-minded than Mal because she's just interested in connecting with somebody. She is much more forgiving about the house and they way they look and the way they are because she just wants a connection. She tells Mal in that first scene to be open to new experiences, she tells him in the form of a poem of course, but she tells him why he should be opened up. It's all defense mechanisms, and it's quirky and funny but as she goes through the weekend she loosens up a lot and you really get to see who she is. There's a lot more fun to Alice than she lets on. There's a lot more fun to me than I let on, I think. Maybe that's what I'm trying to tell everyone. Though I definitely do not rhyme.
Ryan: Ok with Lucas? Like you said, he is stupid and in love. What's funny is that I'm only 23 and I've never played a role this young since high school. I usually play older than myself, like Dan in Next to Normal. I'm finding it more difficult to play a younger role, actually. What I've been doing is watching a lot of 10 Things I Hate About You. Those characters are that stereotypical in-love teenager jackass type. I wanted to bring the charisma that Joseph Gordon-Levitt has in that movie with the overwhelming mystery that Heath Ledger has. So that Wednesday has reason to be intrigued by him but when you get down to it he's still that stupid, loveable idiot. The idiot in love. Chris has been doing his rocker research, I've been doing my idiot-in-love research.
He's fascinated by Wednesday. And I think it's because he's seeing things in her that he's never seen in anyone before. He's from this conservative swing-state Ohio. He admires his parents; his mother is very proper with her rhyming and very delicate. His dad is very firm and strict. Lucas is surrounded by that so when he sees this flare that isn't really flare at all in Central Park, he's overwhelmed by it. A dead pigeon at his feet with an arrow in it, that's his first "welcome to New York" experience.
There isn't a whole lot of singing with Mal and Lucas, the duet for "Crazier Than You" but you, Lisa, get the big crazy number in the middle of "Full Disclosure" called "Waiting" what is that like for you?
Lisa: Oh lord. Oh lord that thing has haunted me! It's kind of like this American opera, weird atonal freaky pick-a-note pick any note and go. It was one of those things that Stuart (Musical Director Stuart Y. Weich) said when we learned it, he said "you know you might find another note and I'll just go with you." And it might happen because she's supposed to be so crazy out of her mind and she's been drugged. It's been hard to let go of making it sound pretty. It's been hard to let go of making it sound rhythmically correct. Just letting it be whatever it's going to be has been so challenging for me. Being a voice teacher I was sitting there just trying to think "where should this be placed" or "where does this breath go?" and the whole time Stuart kept telling me "no. Shake it off. Shake that off." Because she's crawling across a table on all fours while wearing a dress it's not supposed to be perfect.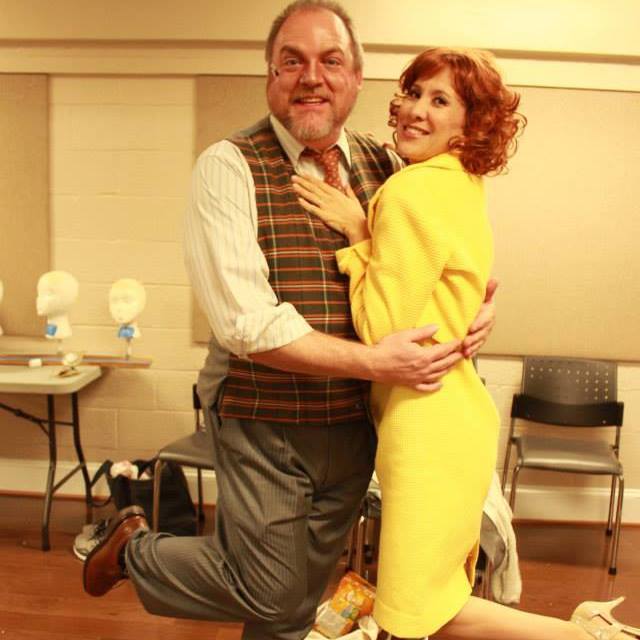 I think that's also the point where Alice is trying to shake off the perfect too. It took me a long time to finally get to the point where I was able to say "you know what? Whatever comes out is what comes out. Whatever is going to happen is what happens" and I let it go. It's the beginning of Alice forgetting about being so right and proper and put together. That's challenging for me coming from a classical background. To just shake all of that and say "screw it" goes against everything I know as a performer. Stuart and I have worked so hard on that number, it has really evolved.
I really thought that song was going to be this blasting declaration of "damn you, Mal! You've made me wait for so long." But what Craig had in mind, which is actually perfect and works so much for the better vocally and really in every way for what I'm doing is that it's her letting her inhibitions go. To keep control in that scene and to say that she's bitter and to articulate that— that's the way she is anyway. Let her go to the other side of what she wishes she could say to Mal every day. Let her be what she wants to be. There's a line later in the show where she says that she drank the potion and became who she really was. So having to let go of what I thought the song was and let go of it technically and just letting it ride has been really hard. But it's gotten so much more fun to perform, I now really love doing that scene and I actually look forward to it. I'm not scared of it anymore.
What is the kookiest thing in this show for you guys?
Chris: That we enjoy? Or the kookiest thing that we do?
 Ryan: Grandma.
Chris: Well…we don't her—
Lisa: There are some 96 year old hotties out there…but for me? It's definitely "Waiting." She goes hog wild.
Ryan: I was going to say the dinner scene. Every once in a while my eyes will meet Chris' eyes and he'll jet me this look and I'll break character because it's funny as hell. That whole scene is just hilarious. The three of us all act still and we're trying to take it all in, and then I look over at Chris and he has this sharp look on his face and I just lose it.
Chris: We have this little connection in this world of insanity. We're hanging onto each other in some ways but when people start going off it all just goes from there.
Lisa: It's interesting that you said that we hang onto each other because Craig has us literally blocked to hang onto each other.
Chris: It's like going through a haunted house.
Lisa: Like a really scary haunted house—
Chris: And then you lose someone in the house— sort of like we do with Alice. It's like "oh my gosh, she's gone, or worse— she's become a part of it."
Ryan: There is a lot of order to our blocking, or at least in contrast to the Addams' where it's this "lets fill the house" approach. So actually that dinner scene becomes a little more hectic because I'm not next to them at that table. It becomes a little more chaotic for us.
Lisa: This would actually be the perfect table for that dinner scene.
Ryan: You think we can just take this table out of here? They won't miss it.
Lisa: Can we have this table for the dinner scene?
Chris: I think Starbucks might notice.
Last question. Just like in that aforementioned dinner scene, it's time to play "Full Disclosure" TheatreBloom style! I need a full disclosure from you the actor. And go!
Chris: In regards to what? Full disclosure? Oh man…ok I've got one. My full disclosure is this. When I was in high school we used to go storking. We called it storking and what that meant was— and I can't believe that I'm admitting this but it was so much fun— people would toilet-paper houses well what we would do is go storking. If someone had those pink flamingos? You know those plastic lawn ornament flamingos— we would put them in precarious positions and take pictures of them. Sometimes we would steal them and place them in other places. When weekends would come around we'd look at each and go "Do you want to go storking?" And the answer was always yes. Full Disclosure.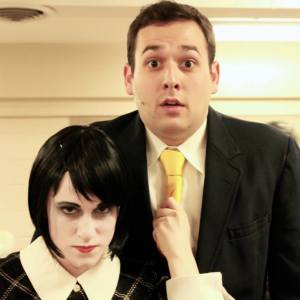 Ryan: Dude, that's nice. I have one too in the same kind of world as that. So, if he reads this I'm going to be in a lot of trouble but I was house-sitting for my friend Nick a long time ago. And I needed help one day because I was going to be late. He had these three dogs, and I needed someone to go walk one of the dogs. So I told a friend to go walk one of the dogs, that I would meet him there and then we would go to lunch. So I met my friend there and he pointed out to me that one of pictures in the house was upside-down. And he asked me if I had ever noticed that it was upside-down. And I said no, and I wasn't even sure that Nick had known it was upside-down.
Well my friend flipped the picture right-side up and said "what if we flipped everything else in the house upside-down?" So all during that week we just started flipping upside-down. We took hours doing this. So when he came home at the end of the week he was like "Somebody broke in!" And I was like "yeah, somebody broke in and flipped all your stuff upside-down." And I guess up until now he just always assumed someone had actually broken in and flipped all his stuff. Sorry, Nick, it was me! Full Disclosure!
Lisa: I'm trying to think of one. I'm boring.
Chris: No you're not.
Lisa: I have something…but it's very illegal. Oh if my dad ever finds out, sorry dad! I used to work during the summer for his law firm. My heart is racing! I can't go through with this. But one day he was out sick and there were a lot of documents that had to be signed. So let's just say I forged my dad's signature on lots and lots of documents. Full Disclosure! My signature is on at least half a dozen— oh I can't say what sort of documents— but at least half a dozen of a certain type! Full Disclosure! Don't print this! But the processor was coming! And he kept saying they had to be signed that day! That day no exceptions! To this day I can forge my dad's signature.
Chris: All good kids can forge their parent's signatures.
Ryan: I passed chorus by signing my practice forms.
Lisa: But these were legal documents! There were all sorts of documents in there that day! Some stuff I didn't even know what I signed, I just signed it. I think I took some acrimonium before this interview. And you know what's crazy? I never thought about using his signature for doctor's notes or stuff like that for school. I always wanted to be in school!
Ryan: Just with legal documents
Chris: You know, other people's lives.
Lisa: That's right. Just legal documents, nothing more than that. Full Disclosure.
The Addams Family plays through November 22, 2014 at Kensington Arts Theatre— Kensington Town Hall 3710 Mitchell Street in Kensington, MD. For tickets call the box office at (206) 888-6642 or purchase them online.
Click here to read the TheatreBloom review of The Addams Family