When one takes a vacation the last thing one thinks about is work, generally speaking. But when you work in and around the theatre it is hard not to enjoy the chance to see performance at an out of town venue. Especially when it's the only little Improv Troupe in all of Bar Harbor— if not the whole of Mount Desert Island up in Maine. Ten years in the running, ImprovAcadia has a brilliant little hybrid form show that they have compiled right in the main thoroughfare of downtown Bar Harbor. Tucked away on Cottage Street, the troupe sets up for shows almost every night and it's a hilarious hoot to watch them entertain the audience with their improvisations.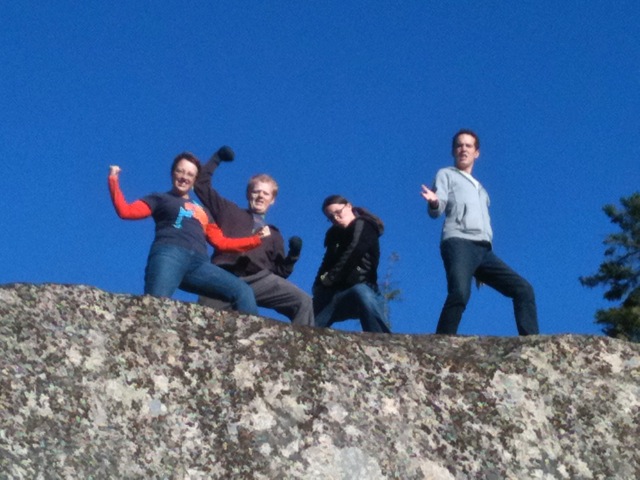 Rotating performers primarily out of Chicago's The Second City, ImprovAcadia is bringing high-quality professional improv twice nightly for tourists and locals alike. Founded by Larrance Fingerhut and Jennifer Shepard, the show fluctuates the number of performers around depending on the night. But the number of people playing doesn't matter, it's the unique hybrid of long-form games that Fingerhut and Shepard have developed to keep the audience engaged and enjoying the performance that really counts.
Improv shows are often broken down into two formats: Games and Long-Form. Games, being of the variety seen on television programs like Whose Line is it Anyway, while Long-Form tends to start with a few suggestions from the audience and run a lengthy scene, or one-act performance sketch. Fingerhut and Shepard— as well as the 2014 season full of players— are taking these two formats and marrying them in a blissful union. The games are longer and more involved so that characters, scene-work, location, and rolling gags have time to marinate and develop. This makes for a hilarious series of events as the evening progresses; audience stimuli changes from game-scene to game-scene and from night to night as the audiences constantly vary.
The troupe works exceptionally well with one another, particularly when it comes to upholding the principles of improv. Always accepting offers from other players in a scene, following the laws of "yes…and…" as well as playing a moment or scene for truth rather than working an angle to get a laugh; all of these finely honed skills of improv playing are executed with a well-versed finesse at this little company. Shepard in particular, who serves as the grounded constant in the ever-rotating troupe of players, really finds the honesty in a scene or song— and yes, they do a fair bit of singing on the fly— and makes a great deal of moments really work with that honest approach. When people are trying to be funny, it isn't funny, but these performers are hilarious because they play with honesty and openness among each other.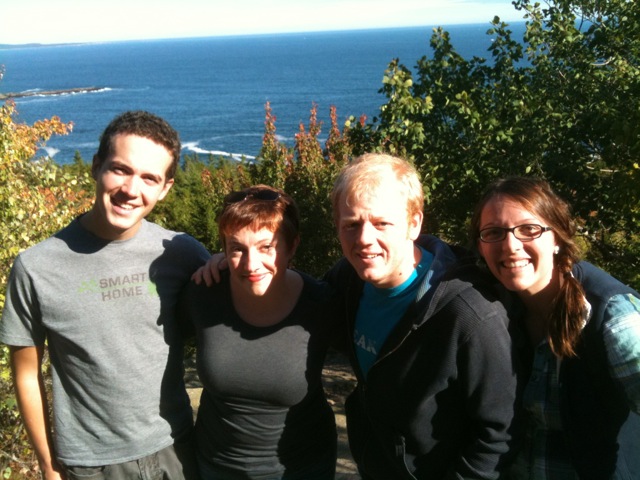 It is highly recommended, if you are traveling in and around the Bar Harbor or Mount Desert Island area of Maine, and as it is affordable, attending multiple performances is also encouraged.
Running Time: Approximately 90 minutes with one intermission
ImprovAcadia plays two shows most nights at 8:00pm and 10:00pm through October but double check their website for chowtime specifics. Earlier evening shows are more 'family oriented' while the late night shows are geared more toward mature audiences. Tickets are available at the door but it is strongly advised that you call (207) 288-2503 to make a reservation in advance as the theatre fills up quickly.